May 22nd, 2011 by
Gavok
| Tags:
Batman
,
panels
Okay, this bullshit has gone on long enough. I've been slacking and it's inexcusable. This week I'm making up for it. Seven days in a week. Seven posts by me. I need this and I'm going to make sure that I get it don–zzzzzz
Huh?! Oh, right. ThWiP update. While I'm joined by the usual batch of helpers in David Brothers, Was Taters and Space Jawa, I also get first-timer Ryan Donovan joining in. He's got a blog, too!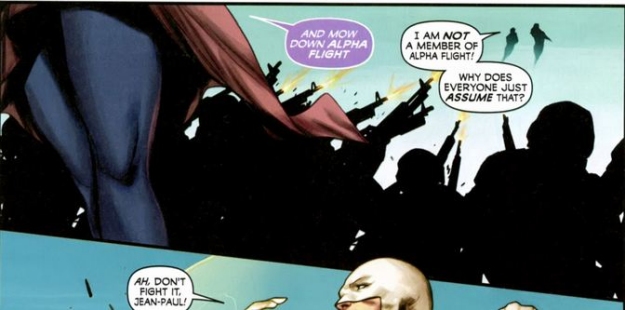 Alpha Flight #0.1
Greg Pak, Fred Van Lente and Ben Oliver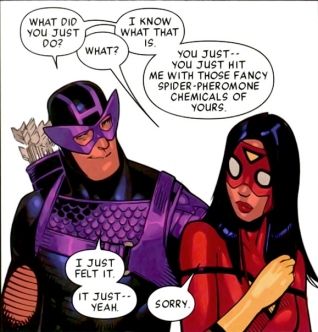 Avengers #13
Brian Michael Bendis and Chris Bachalo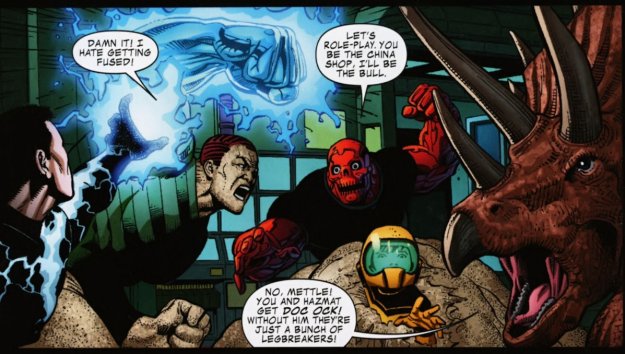 Avengers Academy #14
Christos Gage and Sean Chen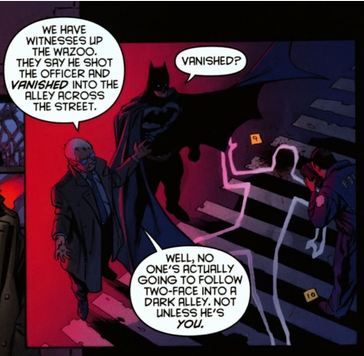 Batman #710
Tony S. Daniel and Steve Scott

Batman and Robin #23
Judd Winick, Guillem March and Andrei Bressan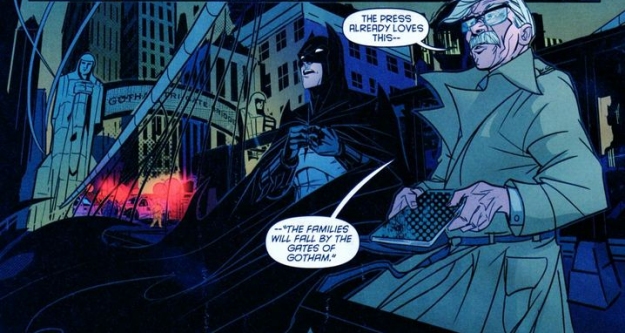 Batman: Gates of Gotham #1
Scott Snyder, Kyle Higgins and Trevor McCarthy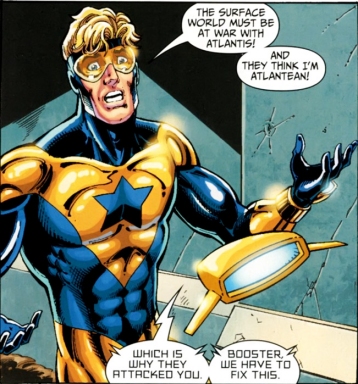 Booster Gold #44
Dan Jurgens
Darkwing Duck #12
Ian Brill and James Silvani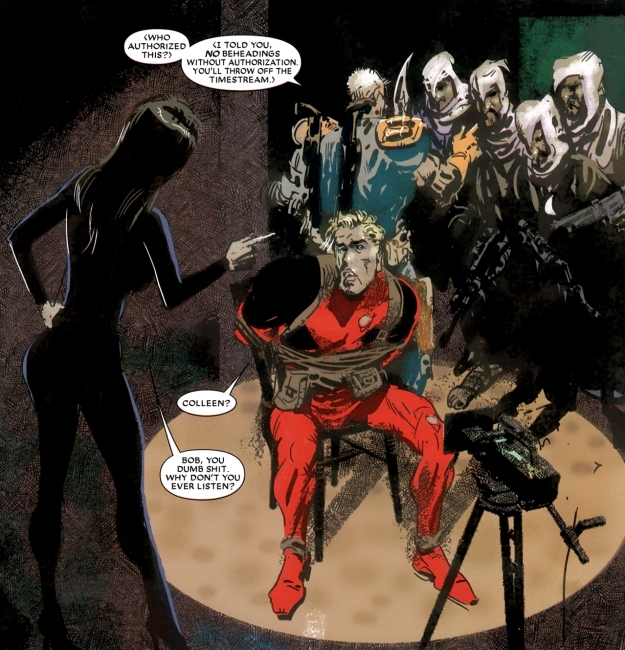 Deadpool MAX #8
David Lapham and Kyle Baker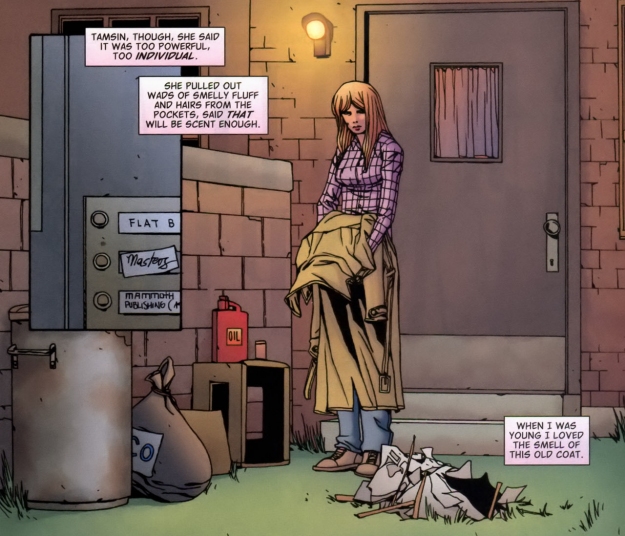 Hellblazer #279
Peter Milligan and Giuseppe Camuncoli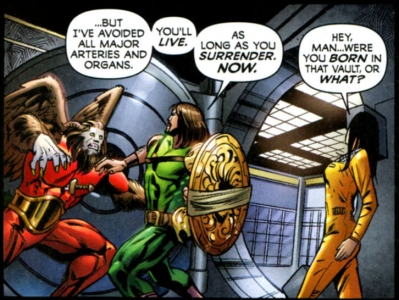 Herc #3
Greg Pak, Fred Van Lente and Neil Edwards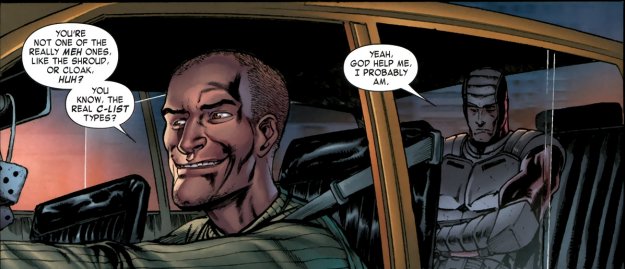 Heroes for Hire #7
Dan Abnett, Andy Lanning and Tim Seeley

Hulk #33
Jeff Parker and Gabriel Hardman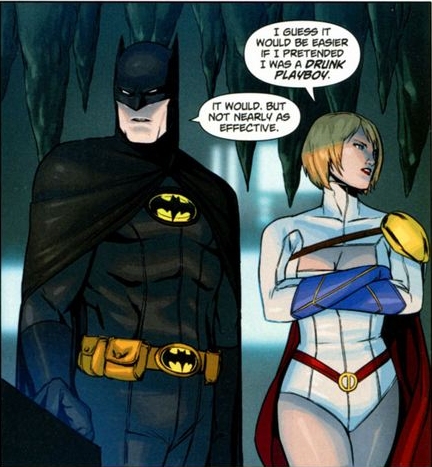 Power Girl #24
Judd Winick and Hendry Prasetya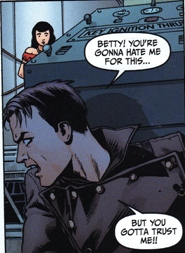 Rocketeer Adventures #1
John Cassaday and various others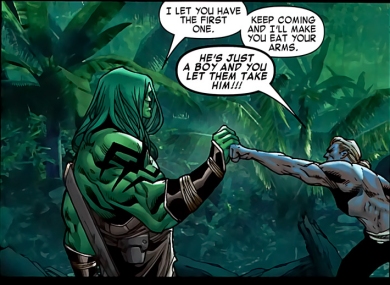 Skaar: King of the Savage Land #3
Rob Williams and Brian Ching

Thunderbolts #157
Jeff Parker, Kev Walker and Declan Shalvey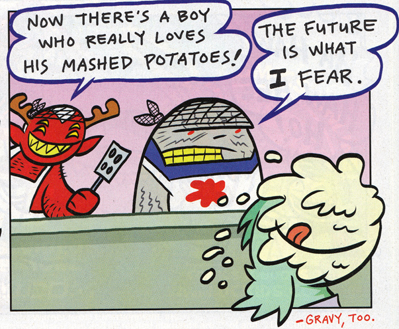 Tiny Titans #40
Franco and Art Baltazar

Ultimate Avengers vs. New Ultimates #4
Mark Millar and Leinil Yu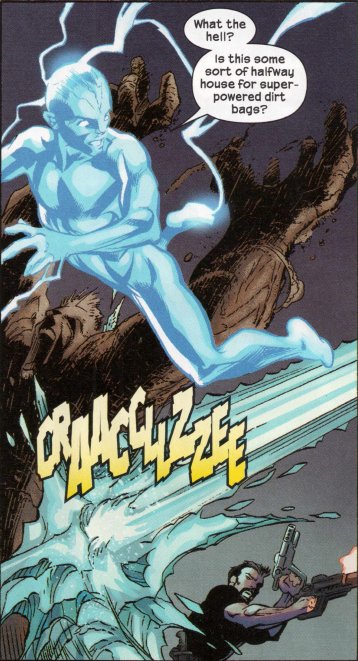 Ultimate Spider-Man #158
Brian Michael Bendis and Mark Bagley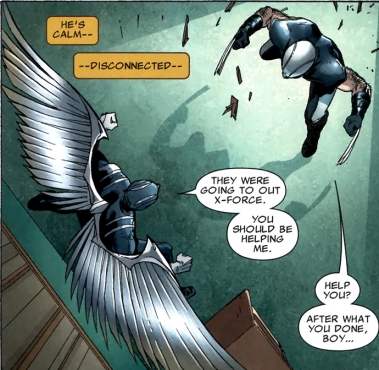 Uncanny X-Force #10
Rick Remender, Billy Tan and Rich Elson

X-23 #10
Marjorie Liu and Sana Takeda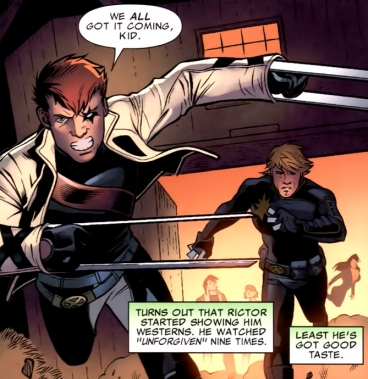 X-Factor #219
Peter David and Emanuela Lupacchino
I got a big article coming up tomorrow that I ultimately wrote very little of, but I put it together and I think the final product is as interesting as I hoped.
Here, have a neat mash-up:
Similar Posts: