May 17th, 2010 by
Gavok
| Tags:
amadeus cho
,
booster gold
,
brian michael bendis
,
bullseye
,
deadpool
,
keith giffen
,
luke cage
,
magog
,
panels
,
sentry
,
siege
Welcome to a very special Siege/Brian Michael Bendis/Luke Cage/Keith Giffen-themed This Week in Panels. For those of you new to the concept, every week, we take every new comic we've read since Wednesday and sum it up with one panel as a way to give you the gist without being entirely spoiler-heavy. hermanos has broken the rule against using full or two-page images as panels, but he writes the non-existent checks, so I'll let it slide.
(joke's on Gav, that page from BPRD: King of Fears is the top half of a page and the bottom half are a series of reaction shots. not technically a two-page splash! that'll be two week's non-pay for libel. -djdb)


Amazing Spider-Man #631
Zeb Wells, Emma Rios and Chris Bachalo

Astonishing X-Men: Xenogenesis #1
Warren Ellis and Kaare Andrews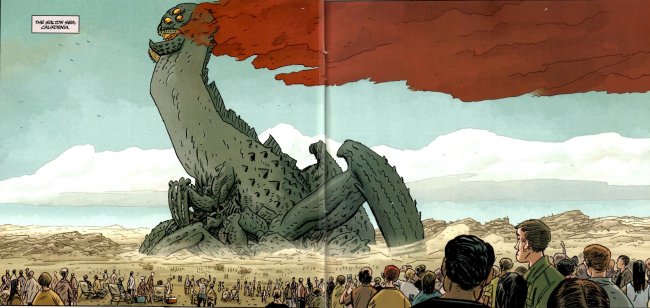 B.P.R.D. King of Fear #5
Mike Mignola, John Arcudi and Guy Davis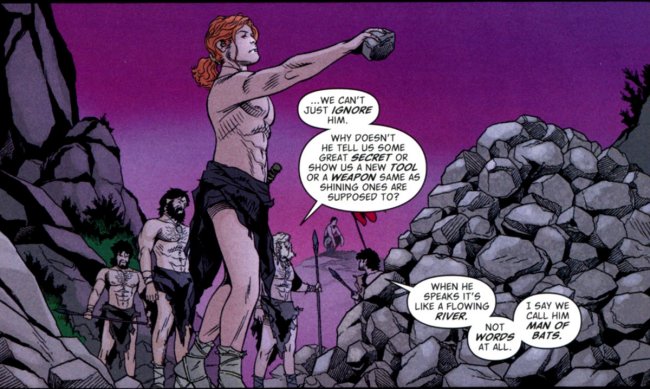 Batman: The Return of Bruce Wayne #1
Grant Morrison and Chris Sprouse
Booster Gold #32
Keith Giffen, J.M. DeMatteis and Chris Batista

Daredevil: Cage Match
Antony Johnston and Sean Chen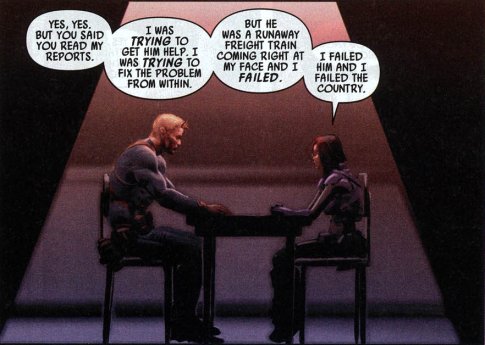 Dark Avengers #16
Brian Michael Bendis and Mike Deodato
Deadpool Team-Up #893
Rob Williams and Matteo Scalera

Heroic Age: Prince of Power #1
Greg Pak, Fred Van Lente and Reilly Brown

Hulk #22
Jeph Loeb and Ed McGuinness

Iron Man: Noir #2
Scott Snyder and Manuel Garcia
Justice League: Generation Lost #1
Judd Winick, Keith Giffen and Aaron Lopresti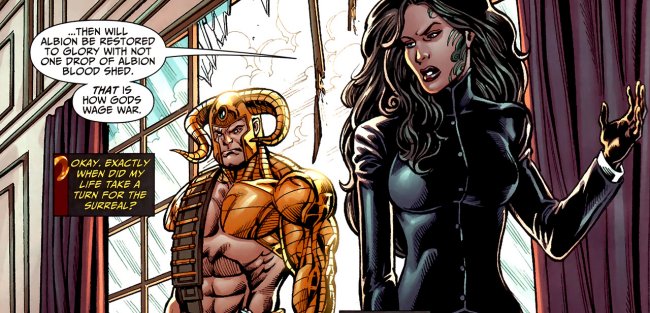 Magog #9
Keith Giffen and Tom Derenick

New Avengers Finale
Brian Michael Bendis, Bryan Hitch and Stuart Immonen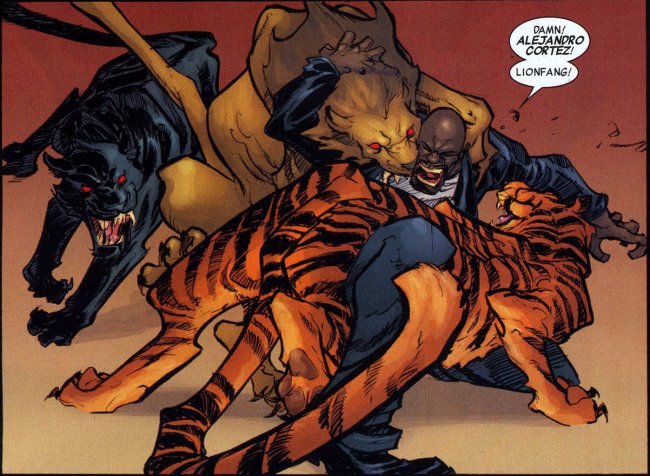 New Avengers: Luke Cage #2
John Arcudi, Pepe Larraz and Eric Canete
Punisher MAX #7
Jason Aaron and Steve Dillon
Sentry: Fallen Sun
Paul Jenkins and Tom Raney

Siege #4
Brian Michael Bendis and Olivier Coipel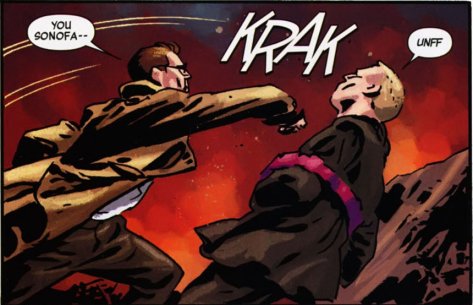 Siege: Embedded #4
Brian Reed and Chris Samnee

Titans: Villains for Hire Special
Eric Wallace, Fabrizio Fiorentino, Mike Mayhew and Sergio Arino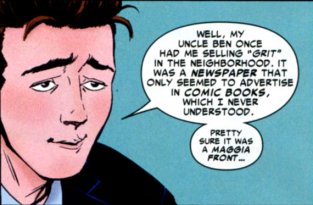 Web of Spider-Man #8
Fred Van Lente, Javier Rodriguez, J.M. DeMatteis and Val Semeiks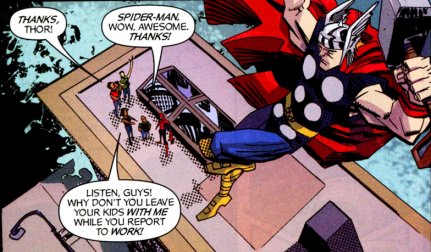 X-Factor Forever #3
Louise Simonson, Dan Panosian, Eric Nguyen and Aluir Amancio
I really have to mention that this week's Deadpool Team-Up is must-read stuff. Probably the funniest issue involving the character since his recent deluge of constant appearances.
I'll get into my feelings on Siege sometime in the next couple days.
Similar Posts: