August 8th, 2009 by
Gavok
| Tags:
fat cobra
,
jeph loeb
,
Marvel comics
,
mystique
,
quicksilver
,
sabretooth
,
superboy prime
,
ultimate edit
,
ultimatum
Here it is. Part 35. The final chapter.
Previously, Magneto threw a big hissy fit and killed a bunch of the world. Then the heroes took their sweet-ass time to get to Avalon to stop him. Only they sent a bunch of metal-using heroes to go after Magneto with no strategy of what to do against him other than "let Wolverine do it". Thanks to Nick Fury showing him THE TRUTH, Magneto gave up and Cyclops blew his head off in response. Then Cyclops' head blew up. Then Dr. Doom's head blew up.
But who did kill Cyclops? Was it some angry mutant-hating sniper? Or was it something else?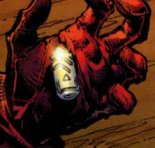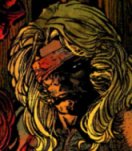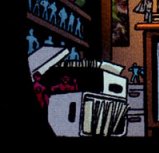 Special thanks to David Uzumeri for inadvertently giving me the inspiration for the last couple pages. And of course, thanks to ManiacClown for his help throughout and for being a good sport.
If you're up for it, give us a visit tomorrow to see the Ultimatum Edit Annotations.
Similar Posts: