February 23rd, 2008 by
Gavok
| Tags:
captain america
,
hawkeye
,
jeph loeb
,
Marvel comics
,
ultimate edit
,
ultimates
,
wasp
,
wolverine
This is the Ultimate Edit, of Ultimates Volume 3. Good guys, bad guys and explosions as far as the eye can see. And it goes to issue 5. I wonder how it will be. This is the Ultimate Edit, of Ultimates Volume 3.
If you missed the first and second issues, then you should probably go read those. It's okay. I'll wait.
Scarlet Witch got shot, a bunch of mutant badguys popped into the mansion, fought the heroes and skipped town with the corpse. Now Wolverine's there. Spider-Man is probably still unconscious but nobody cares about him.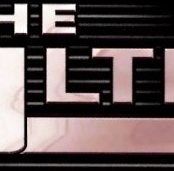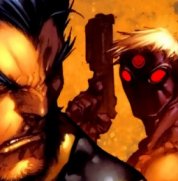 One thing that doesn't come up in these edits that really bugged the hell out of me is the narration. At the very end of the second issue, once Wolverine steps in, it makes a mention that this takes place, "one second ago". Why the first two issues were counting down to Wolverine's mid-sentence, I don't know. But in the first page of the third issue, taking place immediately after Wolverine's entrance speech, it explains the scene as taking place "last night". WHAT?
That's going to mess with somebody's mind once the trade comes out.
As always, a thank you to partner ManiacClown.
Day Two!
Day Three!
Day Four!
Day Five!
Day Six!
Day Seven!
Similar Posts: