January 4th, 2008 by
Gavok
| Tags:
amazing spider-man
,
mephisto
,
nova
,
sinestro
,
spider-man
,
venom
I'm currently bouncing back and forth between several writing projects for this site and I'm tired as hell, so I'll just fall back on a stupid Photoshop gag.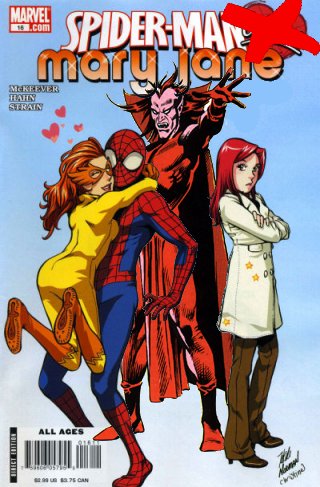 For shame, Quesada. Ruining the dreams of all those 13-year-old girls and Hoatzin.
Right now, I'm going to stay away from Amazing Spider-Man. Unless, of course, there's some kind of Venom arc. I'm shallow like that. Other than that, I'm going to spend my reading time catching up on Sinestro Corps or Casanova for a while. If I'm proven wrong and Brand New Day turns out to be redeeming, then that's what trades are for.
Similar Posts: