December 30th, 2007 by
Gavok
| Tags:
badass
,
Batman
,
captain atom
,
DC comics
,
green lantern
,
monarch
,
superman
,
wonder woman
Hey, did you hear? Monarch is badass.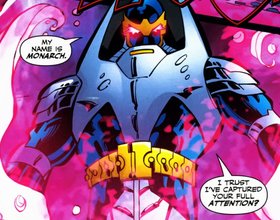 Over the past month, DC has been releasing Countdown: Arena. In it, Monarch has been planning for his war against the Monitors. Why is he at war against the Monitors?
Who cares! Didn't you hear me? Monarch is badass!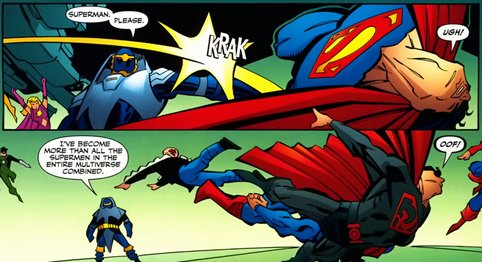 He's been pitting heroes from the 52 worlds together to figure out which ones are tough enough to join his army against the Monitors. Then again, he vaporizes about half of them upon introduction. Why would he do that?
I don't know! Monarch is just badass!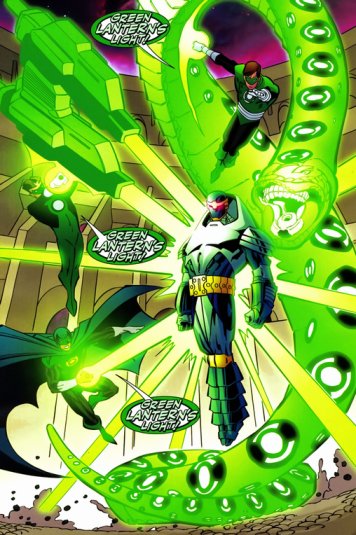 Why doesn't he just put all of them in his army, anyway?
Hell if I know, but I do know that Monarch is totally badass!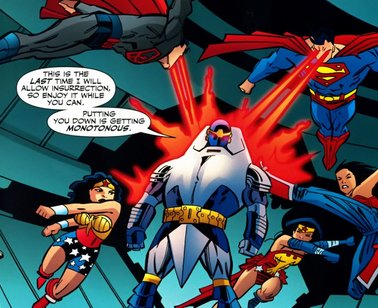 To show he's not fucking around, he blows up the continent that one of the Nightshades lived in. How is that supposed to motivate her to be an upstanding member of his army, anyway?
Why does that matter? Monarch is badass!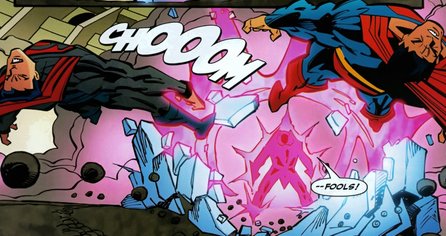 Several hundred times per issue, the gathered heroes put their resources together and attempt to fight Monarch. Each and every time they fail horribly without getting an ounce of give. If Monarch is so damn above these guys, why would he need an army in the first place?
(Psst. I heard it from the grapevine that Monarch is pretty badass.)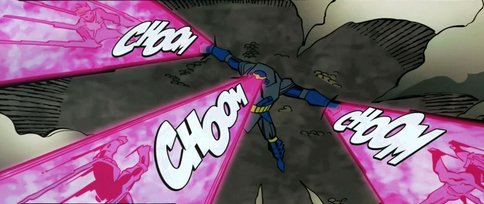 After four rather large issues of the same couple scenes in an infinite loop, a bunch of interesting Elseworlds characters and potentially interesting hero reimaginings (this does not include Captain Atom as a pointless Hulk homage) are murdered for little reason other than shock value and we know absolutely nothing about Monarch's motivations as a villain. Remind me, what was the point of this again?
Monarch is a badass. Really, guys.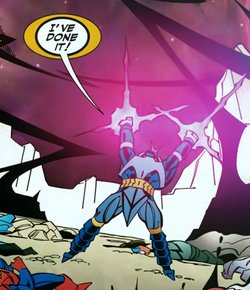 Similar Posts: