December 1st, 2013 by
Gavok
| Tags:
panels
,
tmnt
To Infinity Gauntlet and Beyonder! It's This Week in Panels! Strong week across the board and I'm helped with it by Space Jawa and Gaijin Dan. Unfortunately, while Sinister Carnage was really strong for the first four issues, the last issue is a big step down that only succeeds in bringing things back to the status quo. The worst part being how they made a big deal out of Cletus Kasady being brain dead because the symbiote is supposedly worse than him on its own… so they fix his brain at the end.
They never did explain how his legs came back.
But who cares about that? Infinity stuck the landing and I can't wait for the next chapter in Hickman's Avengers/New Avengers epic. Hopefully we get more Maximus. Hickman's writing the fuck out of that guy.
In other news, I wrote a review of Christmas Bounty starring WWE wrestler the Miz for Den of Geek US. It's worse than you'd think!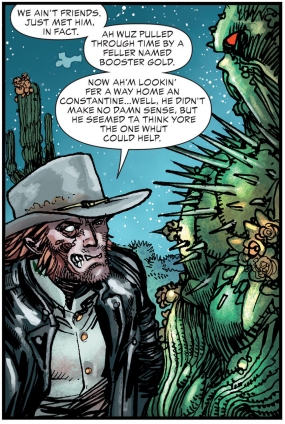 All-Star Western #25
Jimmy Palmiotti, Justin Gray and Moritat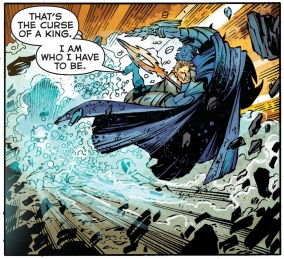 Aquaman #25
Geoff Johns and Paul Pelletier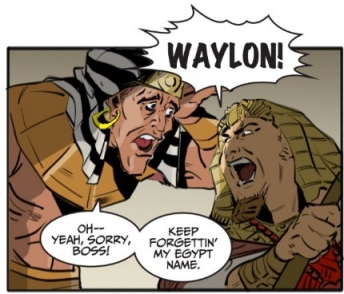 Batman '66 #22
Jeff Parker and Ruben Procopio

Bleach #558
Tite Kubo

Damian: Son of Batman #2
Andy Kubert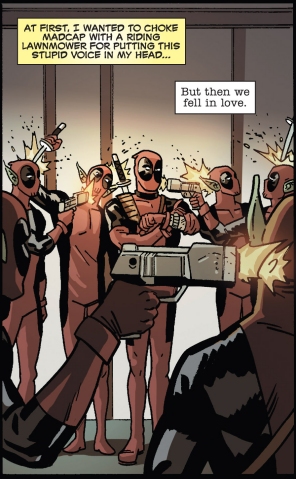 Deadpool Annual #1
Ben Acker, Ben Blacker and Evan Doc Shaner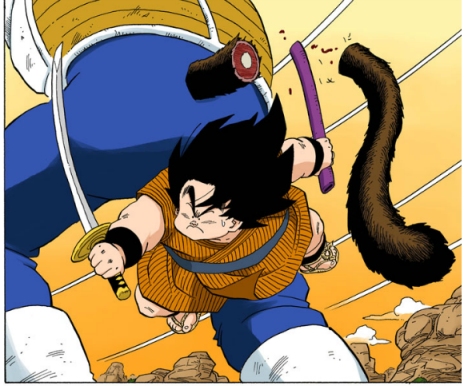 Dragon Ball Z #41
Akira Toriyama
The Goon #44
Eric Powell
Hawkeye #14
Matt Fraction and Annie Wu
Indestructible Hulk #16
Mark Waid and Mahmud Asrar
Infinity #6
Jonathan Hickman, Jim Cheung and Dustin Weaver
Itty Bitty Hellboy #4
Art Baltazar and Franco
New Avengers #12
Jonathan Hickman and Mike Deodato
Nisekoi #100
Naoshi Komi
One Piece #729
Eiichiro Oda
The Powerpuff Girls #3
Troy Little
Red Lanterns #25
Charles Soule and Alessandro Vitti
Saga #16
Brian K. Vaughan and Fiona Staples
Scarlet Spider #24
Chris Yost, Erik Burnham and David Baldeon
Sonic Universe #58
Tracy Yardley
Superior Carnage #5
Kevin Shinick, Stephen Segovia and Dan Mexia
Teenage Mutant Ninja Turtles #28 (Gavin's pick)
Kevin Eastman, Bobby Curnow, Tom Waltz and Mateus Santolouco
Teenage Mutant Ninja Turtles #28 (Jawa's pick)
Kevin Eastman, Bobby Curnow, Tom Waltz and Mateus Santolouco
Transformers: Robots In Disguise #23
John Barber, James Roberts, Atilio Rojo and James Raiz
World Trigger #40
Daisuke Ashihara
Yes, the white word boxes from Daniel Way's Deadpool run has been retconned into being Madcap stuck in Deadpool's head all along. That is A+ work right there.
Now here's a story of yuletide debauchery.
Similar Posts: