May 5th, 2013 by
Gavok
| Tags:
injustice
,
mega man
,
panels
,
sonic the hedgehog
Great week for me. I just became an uncle for the first time, welcoming Jack Walter Jasper into the world. I don't want to jinx it, but I'm hoping one day his apathy inadvertently causes my death and drives him to be selfless out of guilt. Then I know I've succeeded as an uncle.
I'm helped out by Gaijin Dan, Space Jawa and Matlock. The other regular contributors are off starting their own group, ThWiP East.
Here are some panels. One of them includes an amalgam of Dr. Doom, Loki, Ultron and Red Skull. Another shows how silly Batman looks without black eye makeup under his mask.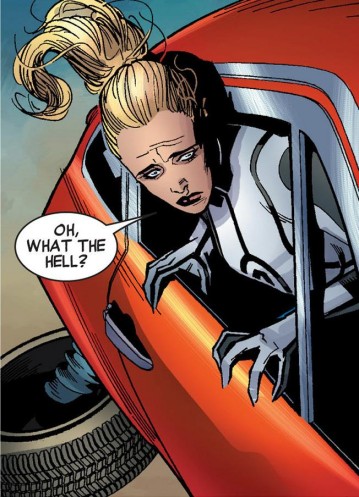 Age of Ultron #7
Brian Michael Bendis, Brandon Peterson and Carlos Pacheco

Animal Man #20
Jeff Lemire, John Paul Leon and Timothy Green II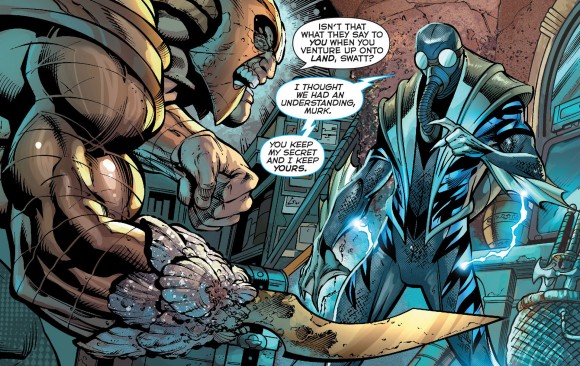 Aquaman #19
Geoff Johns and Paul Pelletier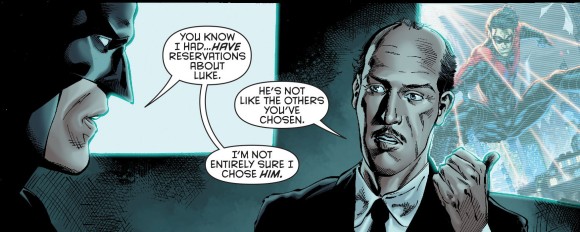 Batwing #20
Jimmy Palmiotti, Justin Gray and Eduardo Pansica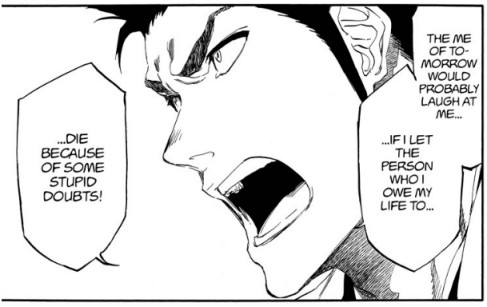 Bleach #535
Tite Kubo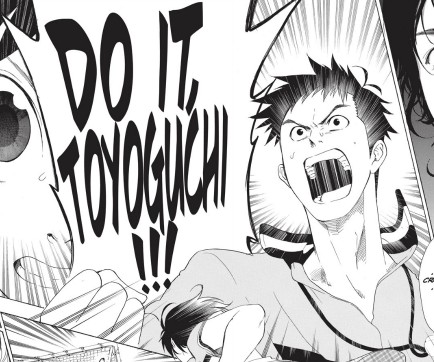 Cross Manage #31
KAITO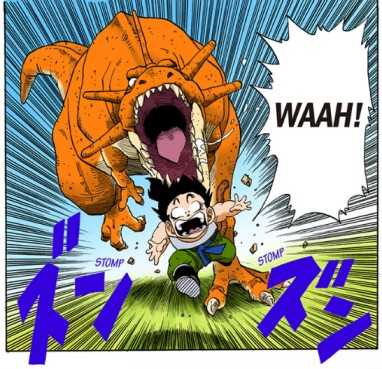 Dragon Ball Z #13
Akira Toriyama
Hawkeye #10
Matt Fraction and Francesco Francavilla
Injustice: Gods Among Us #16 (Gavin's pick)
Tom Taylor and Mike S. Miller
Injustice: Gods Among Us #16 (Matlock's pick)
Tom Taylor and Mike S. Miller
Naruto #628
Masashi Kishimoto
Nisekoi #72
Naoshi Komi
One Piece #707
Eiichiro Oda
One-Punch Man #15
ONE and Yusuke Murata
Red She-Hulk #65
Jeff Parker, Carlo Pagulayan, Ray-Anthony Height and Wellinton Alves
Sonic The Hedgehog #248 (Jawa's pick)
Ian Flynn and Jamal Peppers
Sonic The Hedgehog #248 (Gavin's pick)
Ian Flynn and Jamal Peppers
Swamp Thing #20
Charles Soule and Kano
Thanos Rising #2
Jason Aaron and Simone Bianchi
Toriko #231
Mitsutoshi Shimabukuro
World Trigger #12
Daisuke Ashihara
I really wish that Sonic/Mega Man crossover didn't have to end with Wily and Eggman losing, but… yeah. It'll be fun while it lasts.
The new Batwing is definitely worth a read. As of this issue, it's a new direction/jumping on point, featuring Lucias Fox's son Lucas taking over. He also fights a centaur who has the lower body of a lion and the upper body of a lion-man. It's crazy.
Gaijin Dan was disappointed that the best part of One-Punch Man was a sequence that couldn't be shown in one panel, but luckily there's a gif going around of it.
To play you out, here's a remix of "The Dazzler" Daniel Bryan talking about bears. On the kid-oriented WWE show Saturday Morning Slam, Bryan did commentary and mentioned how he once wrestled a bear. This opened the floodgates and he spent the rest of the show making bear puns. Ergo, remix.
Bryan's also laid down some rap skills recently.
What an awesome human being.
Similar Posts: