August 4th, 2013 Posted by Gavok
It's a week of endings. Grant Morrison finishes up his lengthy work with Batman by showing that, "Batman and Robin will never die!" is in actuality a form of Hell. The Sonic the Hedgehog/Mega Man team-up ends after its 12th issue, meaning that the Dr. Wily/Dr. Eggman bromance is gone for good. Then we got the last issue of the latest What If.
Guys, you know me. You know that I've read every single issue of What If. I know all of them from the great to the terrible. I can honestly say that of the 200+ entries of that series, What If: Avengers vs. X-Men is the absolute worst one. Yes, even worse than What If the Avengers Lost the Evolutionary War? At least that story was able to be bad in one issue.
I'm helped out by Gaijin Dan, Was Taters, Space Jawa, Jody and Matlock. Let the games begin.

Animal Man Annual #2
Jeff Lemire and Travel Foreman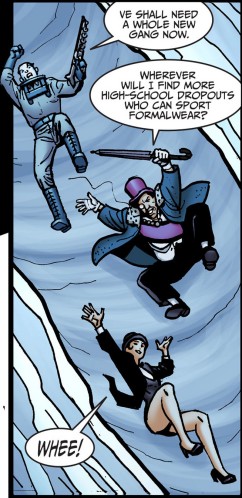 Batman '66 #5
Jeff Parker and Ty Templeton

Batman Annual #2
Scott Snyder, Marguerite Bennett and Wes Craig