March 10th, 2013 by
Gavok
| Tags:
injustice
,
panels
,
swamp thing
,
x-men
Good news, everybody! Rotworld is over! Open up the champagne! Knock over the giant statue of Arcane! We can finally move on!
Welcome to this week's edition of This Week in Panels, the segment that takes a bunch of comics me and some others have read and cuts them down to size into single panel chunks that best describe what kind of comic you're going to get. With me are Gaijin Dan, Was Taters, Jody and Space Jawa. Oh, and Matlock, the guy who convinced me to start reading Injustice: Gods Among Us contributed too. Good for him.
The one for Avengers was a hard choice because it's a really clever issue and I didn't want to give away the ending. My pick comes off a little ho-hum. It's still worth checking out.
Also, I had my first Improv 401 performance today. I've done better and I'm sure I'll do worse, but I have two more shows left in the next month and I'm confident I can improve. It seems like I'll have a video to post in a day or so.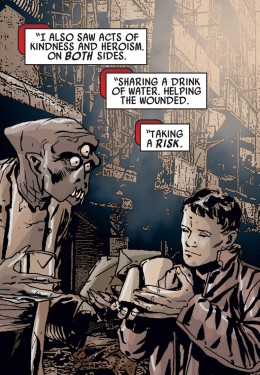 Age of Apocalypse #13
David Lapham, Renato Arlem and Valentine De Landro

All-New X-Men #8 (Gavin's pick)
Brian Michael Bendis and David Marquez

All-New X-Men #8 (Jody's pick)
Brian Michael Bendis and David Marquez

Animal Man #18
Jeff Lemire and Steve Pugh

Avengers #7
Jonathan Hickman and Dustin Weaver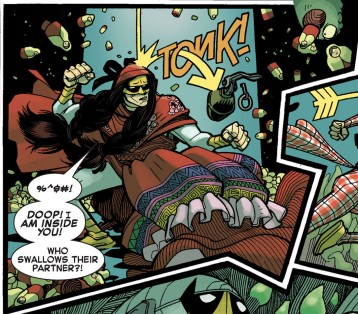 Avengers Plus X-Men #5
Kathryn Immonen, David Lafuente, Kieron Gillen and Joe Bennett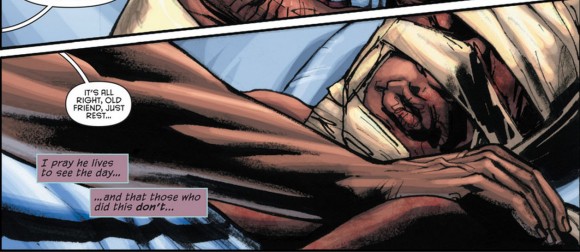 Batwing #18
Fabian Nicieza and Fabrizio Fiorentino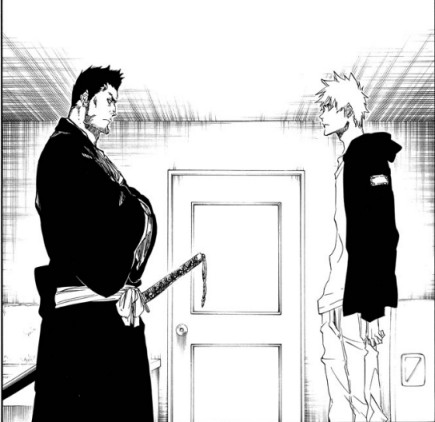 Bleach #528
Tite Kubo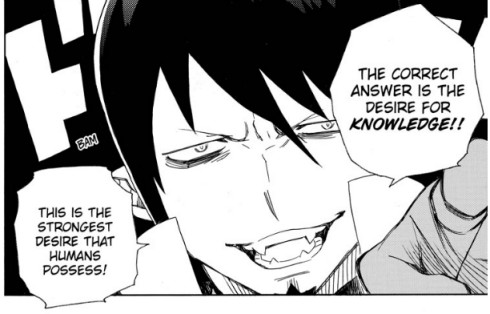 Blue Exorcist #44
Kazue Kato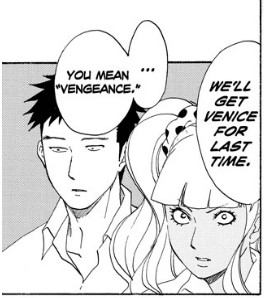 Cross Manage #23
KAITO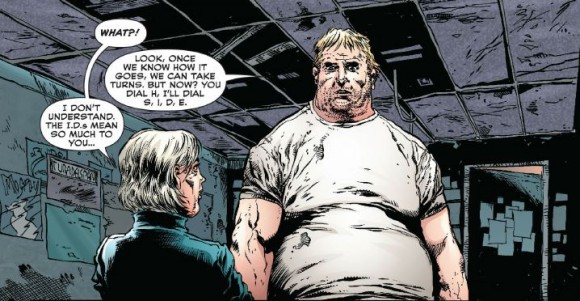 Dial H #10
China Mieville and Alberto Ponticelli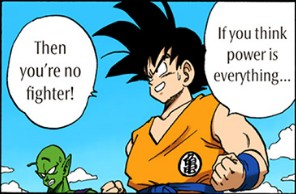 Dragon Ball Z #5
Akira Toriyama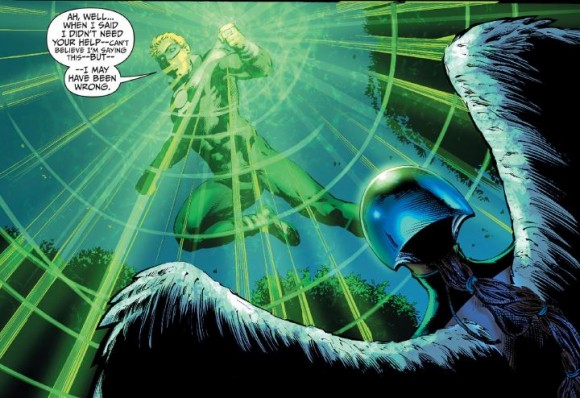 Earth 2 #10
James Robinson and Nicola Scott
Green Lantern #18
Geoff Johns, Szymon Kudranski and Ardian Syaf
Hellboy in Hell #4
Mike Mignola
Injustice: Gods Among Us #8 (Gavin's pick)
Tom Taylor and Jheremy Raapack
Injustice: Gods Among Us #8 (Matlock's pick)
Tom Taylor and Jheremy Raapack
My Little Pony: Friendship is Magic #4
Katie Cook and Andy Price
Naruto #622
Masashi Kishimoto
One Piece #700
Eiichiro Oda
One-Punch Man #7
ONE and Yusuke Murata
Red She-Hulk #63
Jeff Parker, Carlo Pagulayan and Wellinton Alves
Rurouni Kenshin: Restoration #8
Nobuhiro Watsuki
Stormwatch #18
Peter Milligan and Will Conrad
Swamp Thing #18 (Jody's pick)
Scott Snyder and Yanick Paquette
Swamp Thing #18 (Gavin's pick)
Scott Snyder and Yanick Paquette
Toriko #224
Mitsutoshi Shimabukuro
Ultimates #22
Sam Humphries and Joe Bennett
Venom #32
Cullen Bunn and Declan Shalvey
Winter Soldier #16
Jason Latour and Nic Klein
World Trigger #4
Daisuke Ashihara
Is anyone else getting "Goddamn Batman" vibes from that Winter Soldier panel?
It's insane when Doug Mahnke can take a month off of Green Lantern and you still find yourself blown away by the art. Really cool issue.
Now check out this disturbingly catchy mashup of "Gangplank Galleon" from Donkey Kong Country and "Tarzan Boy" by Baltimora.
Similar Posts: