July 20th, 2014 Posted by Space Jawa
Gavok: BTW, after Week 250, I'm taking a break from Week in Panels. I have a lot of real world responsibilities now and don't have time for it.

Space Jawa: What would it take for someone to take over for you?

Gavok: Why, you want to?

Space Jawa: Yeah.

Gavok: Sure, have at it.
And that's the abridged version of how I became the new host of This Week In Panels.
Oh, and then Gavok went out, bought a cigar, lit it, and then reached through the internet so he could put it out in my face. I think because he was trying to make a tradition out of it or something? I don't know.
Jerk.
Anyway, joining me this week are Gaijin Dan, Matlock, TheAnarCHris, and Gavok himself. Gavok, Matlock, and I are all in agreement that the art on She-Hulk continues to be terrible, though I'm the only one who managed to get all the way through it. I'll probably hold off on further issues until they get someone better, though. Because as it stands, I'm feeling inclined to think that I could do a better job.
Believe me when I say that I don't make such statements lightly.
But let's get to some panels, shall we?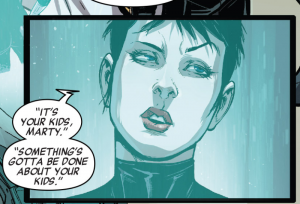 Avengers World #9 (Matlock's Pick)
(Nick Spencer & Stefano Caselli)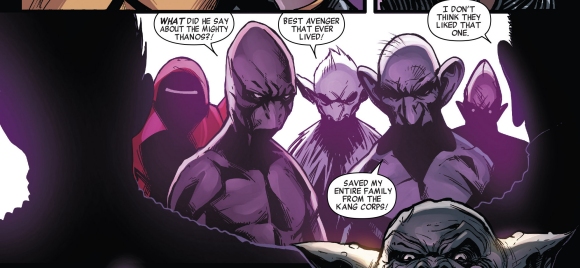 Avengers World #9 (Gavok's Pick)
(Nick Spencer & Stefano Caselli)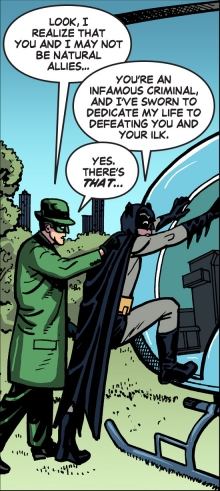 Batman '66 Meets the Green Hornet #5
(Kevin Smith, Ralph Garman, & Ty Templeton)