October 7th, 2012 by
Gavok
| Tags:
avx
,
panels
,
x-force
I would post 500 panels and I would post 500 more. Luckily, I don't have nearly as many today, but thanks to Jody, Gaijin Dan and Was Taters, I have enough.
Today I did my Improv 301 show. It went pretty well. I was kind of shitty for the first few minutes, but it picked up in a scene where I was basically molested on stage in a bit with a plot of, "Your online profile scares me, but my 3 months of eHarmony is about up, so I thought I'd give this date a try." I also played a parrot on American Idol and did the world's worst John Stamos impression.
Hey, look at those panels that are happening right there!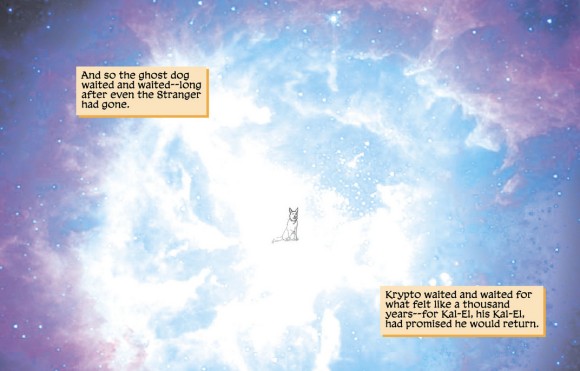 Action Comics #13
Grant Morrison, Travel Foreman, Sholly Fisch and Brad Walker

Age of Apocalypse #8
David Lapham and Renato Arlem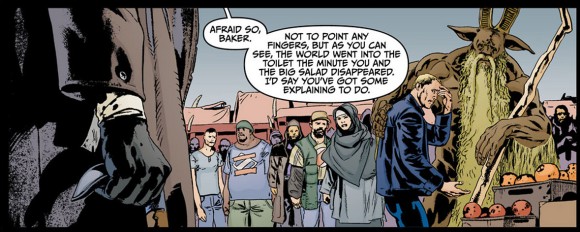 Animal Man #13
Jeff Lemire, Steve Pugh and Timothy Green II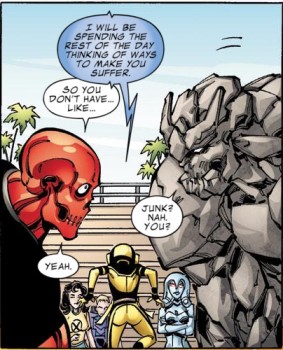 Avengers Academy #38
Christos Gage and Tom Grummett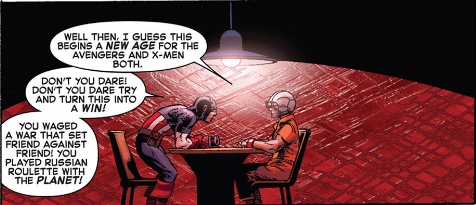 Avengers vs. X-Men #12
Jason Aaron, Brian Michael Bendis, Ed Brubaker, Matt Fraction, Jonathan Hickman and Adam Kubert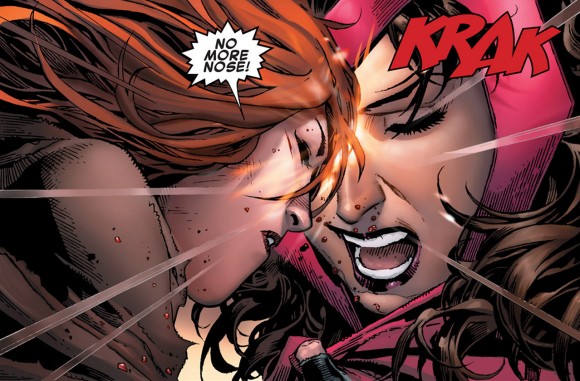 Avengers vs. X-Men: Versus #6 (Gavin's pick)
Kieron Gillen, Jim Cheung and various others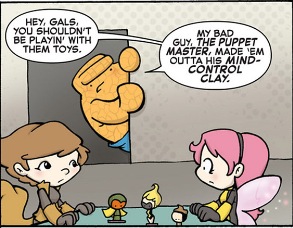 Avengers vs. X-Men: Versus #6 (Jody's pick)
Kieron Gillen, Jim Cheung and various others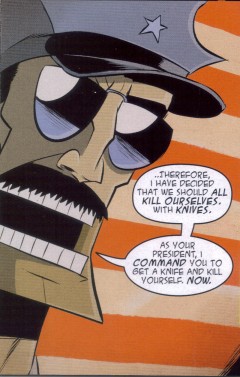 Axe Cop: President of the World #3
Malachai Nicolle and Ethan Nicolle

Batwing #13
Judd Winick and Marcus To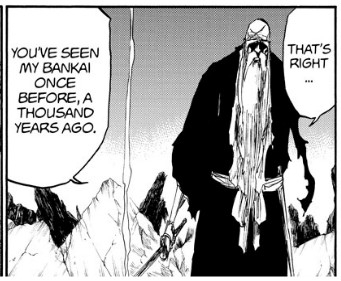 Bleach #507
Tite Kubo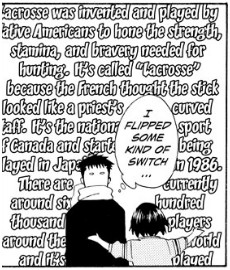 Cross Manage #1
KAITO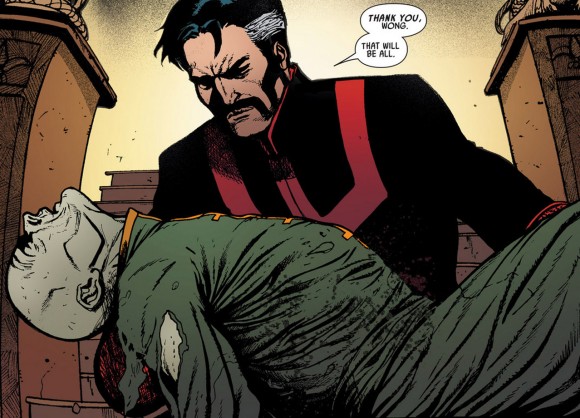 Defenders #11
Matt Fraction and Mirco Pierfederici

Dial H #5
China Mieville and Mateus Santolouco
Green Lantern #13
Geoff Johns and Doug Mahnke
Minimum Carnage Alpha
Cullen Bunn, Chris Yost and Lan Medina
Naruto #601
Masashi Kishimoto
One Piece #681
Eiichiro Oda
Stormwatch #13
Peter Milligan, Will Conrad and Cliff Richards
Swamp Thing #13
Scott Snyder and Yanick Paquette
Takama-ga-hara #10
Jyuuzou Kawai
Toriko #203
Mitsutoshi Shimabukuro
Uncanny X-Force #32 (Gavin's pick)
Rick Remender and Phil Noto
Uncanny X-Force #32 (Jody's pick)
Rick Remender and Phil Noto
This Thursday I'm heading to Comic Con and I need your help. Over the past couple years, I've done the Venom Plus Prop Challenge, followed by Juggernaut Plus Prop. I'm not 100% on who I'm going to use this year. I'm up for suggestions, but some of the guys I'm thinking of include:
– Mortal Kombat's Scorpion
– The Sentry
– UltraMantis Black
– Mayor Mike Haggar
– Larfleeze
– Macho Man Randy Savage
Any thoughts are welcome. Though not Deadpool. It's too easy.
Similar Posts: