October 7th, 2012 Posted by Gavok
I would post 500 panels and I would post 500 more. Luckily, I don't have nearly as many today, but thanks to Jody, Gaijin Dan and Was Taters, I have enough.
Today I did my Improv 301 show. It went pretty well. I was kind of shitty for the first few minutes, but it picked up in a scene where I was basically molested on stage in a bit with a plot of, "Your online profile scares me, but my 3 months of eHarmony is about up, so I thought I'd give this date a try." I also played a parrot on American Idol and did the world's worst John Stamos impression.
Hey, look at those panels that are happening right there!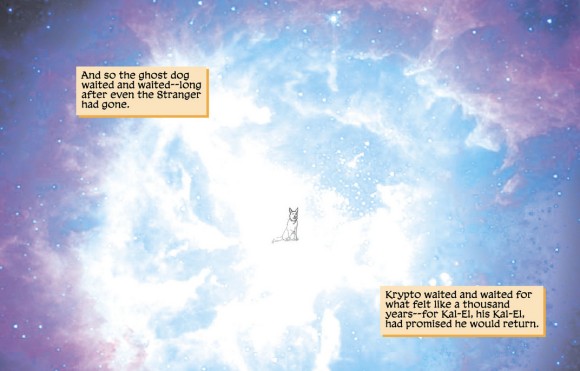 Action Comics #13
Grant Morrison, Travel Foreman, Sholly Fisch and Brad Walker

Age of Apocalypse #8
David Lapham and Renato Arlem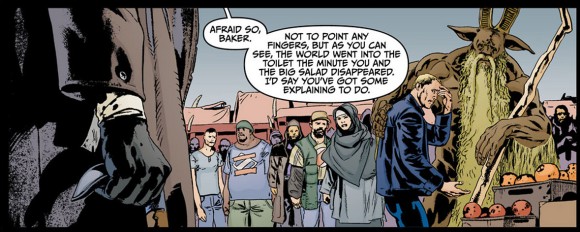 Animal Man #13
Jeff Lemire, Steve Pugh and Timothy Green II