April 8th, 2012 by
Gavok
| Tags:
animal man
,
panels
So I didn't write anything between the last ThWiP installment and this one. I'll try not to do that again. Sorry.
I'm helped out this week by David Brothers, Space Jawa and Jody. Jody offers the Avengers vs. X-Men and Avengers vs. X-Men: Infinite panels, something I find myself staying away from. I'm rather shocked by how little I care about this event. I think part of it comes from the bluntness of the concept. The events from the past few years haven't been perfect, but they're all based on really solid ideas. It just so happens that all of these ideas lead to heroes vs. heroes. And I was cool with that. It's just that when nearly every single major story is heroes vs. heroes, doing a story that is literally heroes vs. heroes in the title makes it hard for me to care. It's self-parody and it has me rolling my eyes.
Maybe if it gets some good word of mouth I'll check it out, but after Fear Itself burned me with its terrible pacing, I need to sit this one out.
Now to the panels.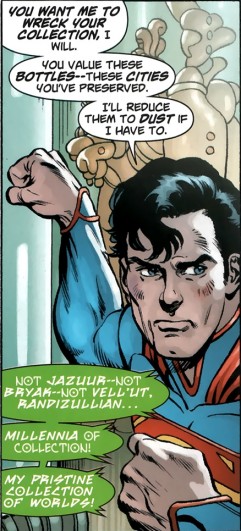 Action Comics #8
Grant Morrison, Rags Morales and Brad Walker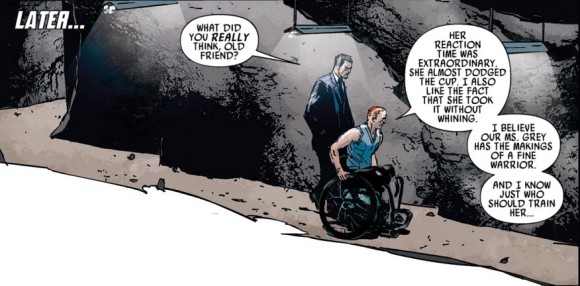 Age of Apocalypse #2
David Lapham and Roberto de la Torre

Animal Man #8 (Jody's pick)
Jeff Lemire, Steve Pugh and Travel Foreman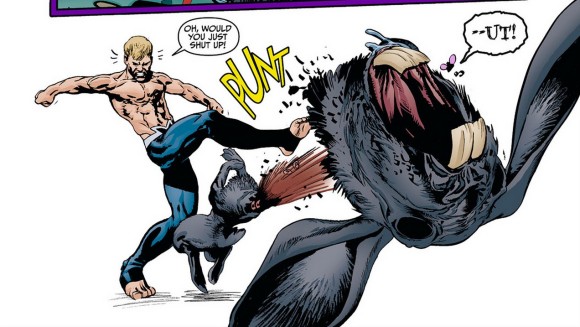 Animal Man #8 (Gavin's pick)
Jeff Lemire, Steve Pugh and Travel Foreman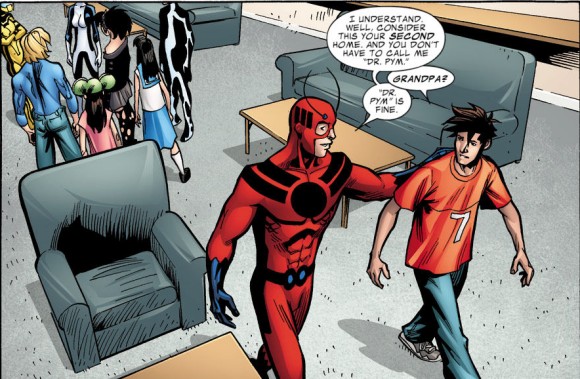 Avengers Academy #28
Christos Gage and Karl Moline

Avengers Prelude: Fury's Big Week #3
Christopher Yost, Eric Pearson, Agustin Padilla and Wellinton Alves

Avengers vs. X-Men #1
Jason Aaron, Brian Michael Bendis, Ed Brubaker, Jonathan Hickman, Matt Fraction and John Romita Jr.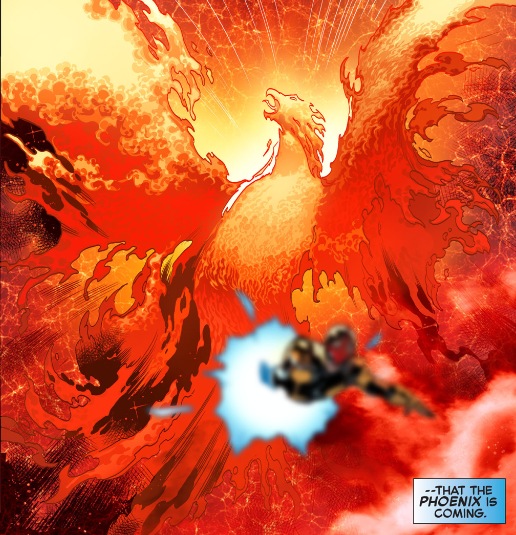 Avengers vs. X-Men: Infinite #1
Mark Waid and Stuart Immonen

Batwing #8
Judd Winick and Dustin Nguyen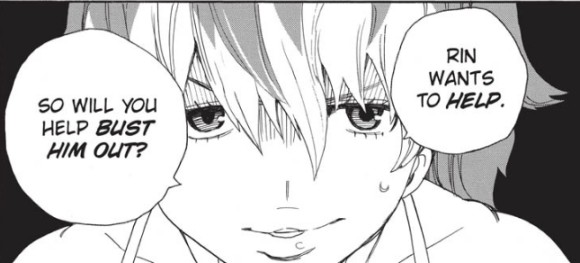 Blue Exorcist #26
Kazue Kato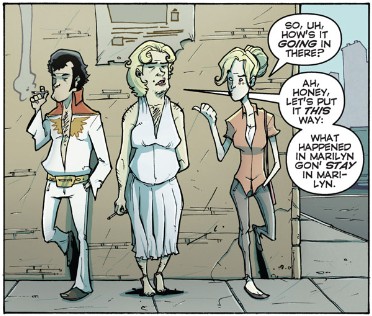 Chew #25
John Layman and Rob Guillory
Fatale #4
Ed Brubaker and Sean Phillips
Hellsing #8
Kohta Hirano
Hulk #50
Jeff Parker, Carlo Pagulayan and Dan Brereton
Incorruptible #28
Mark Waid and Damian Couceiro
Invincible #90
Robert Kirkman and Ryan Ottley
Justice League International #8
Dan Jurgens and Aaron Lopresti
O.M.A.C. #8
Keith Giffen and Dan DiDio
One Piece #660
Eiichiro Oda
Stormwatch #8
Paul Jenkins, Ignacio Calero and Daniel HDR
Swamp Thing #8
Scott Snyder, Marco Rudy and Yanick Paquette
Thunderbolts #172
Jeff Parker and Declan Shalvey
Ultimate Spider-Man #9
Brian Michael Bendis and David Marquez
Venom #15
Rick Remender and Lan Medina
Wolverine & The X-Men #8
Jason Aaron and Chris Bachalo
That Animal Man panel is fitting for this Easter post.
Love that Venom panel. Scream doesn't make a comic appearance in 15 years and– oop. Later, Scream. It's also kind of ironic that a character named Scream is a slasher victim.
In other news, check out this wicked headbutt. Seriously, do it.
Goddamn, man.
Similar Posts: