June 8th, 2011 by
david brothers
| Tags:
movies
,
x-men
X-Men First Class!
It was pretty much the only comics movie I was really looking forward to this year (unless I forgot about something, but I doubt it), so I caught X-Men First Class while I was on vacation last weekend. Overall? I dug it. It's not the best-written or best-directed Marvel flick, but it has a strong visual style all its own, and it being set in the non-swingin' sixties apparently counts for a lot for me. I'd rank it as being better–for whatever better means, I guess "more enjoyable" at this specific point in time–than the other X-Men and Spider-Man flicks. Better than Iron Man, even. It's less cute, and there's no Robert Downey charmingly stumbling his way into your heart.
Anyway, I have Opinions:
-Michael Fassbender as Magneto as Simon Wiesenthal was a good look. Magneto in the comics is… I don't want to say soft, but he's very comic book. He's simplified, boiled down into that superhero/supervillain dichotomy. In X-Men First Class, he's much more human, and even more relatable.
-I hadn't realized how much I liked the character, the idea, of Magneto before this, but yeah: I like him a lot. There are two key lines that were blown in the trailer that I think are significant. I'm copy/pasting from Wikipedia, since I saw this days ago and already forgot, but:
Professor Charles Xavier: We have it in us to be the better man.
Erik Lehnsherr: We ALREADY are.
and
Professor Charles Xavier: Listen to me very carefully, my friend: Killing will not bring you peace.
Erik Lehnsherr: Peace was never an option.
-My Magneto is probably similar to Morrison's–he's a mad old terrorist, but he's not entirely wrong, either. He's extremely powerful as a symbol, which I already knew and enjoyed, but X-Men First Class added a human component that I enjoy. The conflict in the comics comes from the fact that Magneto becomes what he despises (a Nazi) out of a desire to protect his race. Goofy comic book plotting.
-What I like about Magneto, what those lines unlocked, is that 1) he's lost and he knows it and 2) some people deserve to die. It's part of why crime fiction, and more specifically, Frank Miller's The Big Fat Kill, are so appealing/interesting to me. Morality through immorality/amorality. Who puts the bullet in the head of him that deserves it?
-Magneto is convinced of his race's superiority (and he's technically correct), but he's also come to accept that he is broken. He's a martyr in his own mind, and the one person willing to do what must be done in order to protect his kin. His life doesn't matter, so long as he spends it for his people.
-Peace isn't an option because his peace was stolen decades ago.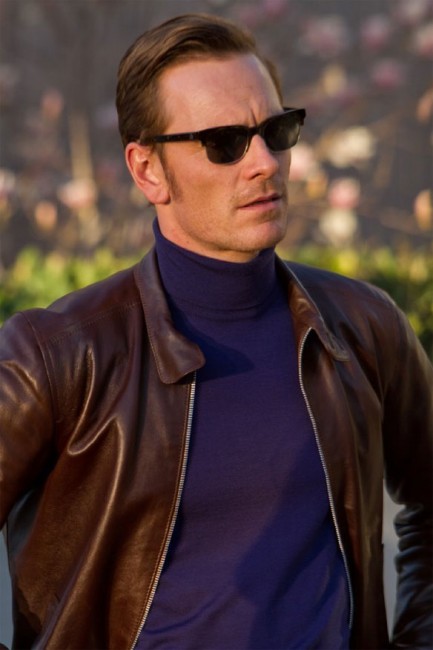 -Fassbender, man. SO manly. I'd watch a sequel that was him terrorizing his way through the '60s and '70s. Magneto the Jackal.
-I liked James McAvoy as Xavier, too. He wasn't as revelatory as Fassbender, but his callous, arrogant Xavier worked. The little touches, like the way he used groovy while hitting on coeds or how he didn't really get the mutant struggle, were great, too.
-Rose Byrne as Moira, Nicholas Hoult as Beast, Caleb Landry Jones as Banshee, and Jennifer Lawrence as Mystique were all pretty okay. Good enough that I would watch them in sequels, but not standouts.
-January Jones was terrible.
-The major cameo was as great as everyone else has said, and the Cerebro sequence was pretty cool, too.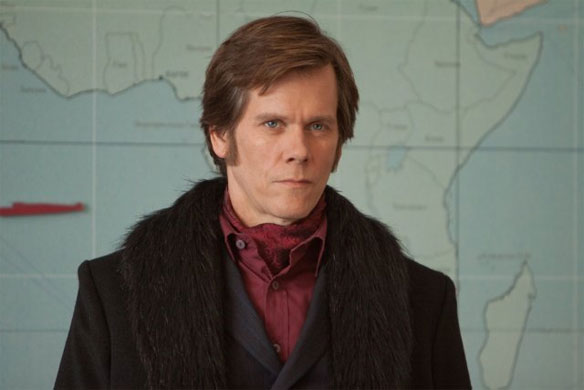 -Kevin Bacon was great. It's like he saw Stephen Dorff as Deacon Frost, one of my most favorite roles ever, and was like, "Yo, I can top that. Sebastian Shaw? Son, I got this. Watch." Fassbender > Bacon > McAvoy > everybody else > January Jones.
-I like Zoe Kravitz. I thought she did a fine enough job with a poisoned chalice. And I mean, her mom is Lisa Bonet and her dad is Lenny Kravitz, and she looks it. Instantly made my top ten dead or alive list.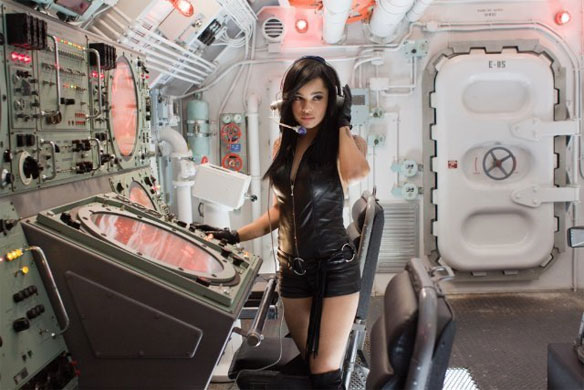 -The list changes constantly, but right now we're looking at Rosario Dawson, Anna Karina, Scarlett Johansson, Aubrey Plaza, Rashida Jones, Salma Hayek, Josephine Baker, Aki Hoshino, Lucille Ball, Sade, and Erykah Badu. That's eleven. Vivica Fox or Lisa Bonet might rotate onto the list soon, too.
-But yeah, let's talk about what I didn't like.
-It sucked to be black in the sixties, and that goes double if you're a mutant, apparently. Edi Gathegi as Darwin died in one of the dumbest scenes in any movie anywhere and Kravitz turned evil because dot dot dot.
-Darwin basically served two purposes in the movie. He was there so that when someone said "slavery" when talking about mutant rights, the camera could focus on his face. He was there to die to give Shaw some cheap heat.
-Here's a scene, paraphrased fairly faithfully:
Shaw: What's your power?
Darwin: Evolving to survive anything.
Shaw: Survive this. *puts a fireball in Darwin's mouth*
*Darwin dies slowly over the next minute while making a sad face*
*white people are sad*
*every black person in the audience leans over to the nearest black person like "niggas always gotta die first"*
:negativeman:
-Get outta here. Really? It wasn't even a shin hadouken. That was a medium punch joint at best. It looked like a gadouken.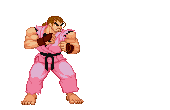 -Darwin was wasted, but that's symptomatic of the larger problems with X-Men First Class.
-He was an extra character. The movie is too full, and pretty much just Beast, Magneto, Mystique, and Xavier get a chance to shine. Banshee gets something like seven whole lines, doesn't he?
-So, because the cast is so full, everyone's motivations are… thin. Angel is okay with being ogled as a stripper, but hates how the humans look at her wings. That makes a kind of sense–she's in control in one area and not in the other. But apparently she hates the latter so much that she signs up with a genocidal mutant after less than a month of even knowing that other mutants existed, deserting her mutant friends with not a second thought.
-Oh, and right before she does that, an off-screen human is like "Take the mutants, they're hiding in here! Just don't kill me!" just in case you don't get that no one likes them. Racism! (Eyerolls!)
-Nobody beyond the main characters have much of a reason to do anything until Darwin bites it.
-"Hey, do this." "Sure, okay."
-"Boy, being a mutant sure is cool." "Yep, sure is. :)"
-"Man, humans sure do hate us." "Yeah, they do :("
-But really, the worst part is that both black mutants die or turn evil in the same scene. What part of the game is that? You make a movie out of a series that borrowed heavily from the civil rights struggle and then cut out all the negroes?
-I'm not saying I want balance, one good and one evil. I think that's dumb, to be perfectly honest. But at least let me believe that black mutants have actual reasons to do things or have powers that aren't lame. "I can survive anything. Oh wait, no, I'm dying!" is crap!
-It's doubly crap because of the pro-mutant slogan that pops up a few times in the movie. Say it loud: "Mutant… and proud."
-The pregnant pause is part of the slogan.
-It's like the moral of the movie is "Black, er, blue is beautiful!"
-I can totally buy evil black mutants. It makes sense, it's feasible, blah blah blah. But I didn't buy it here because the writing team barely even tried to sell it. They just threw it out there.
-Boring. They got to do better next time.
-The Nazis got what they deserve, though, so that's okay.
-On the flipside… there's a bit where a Nazi quarter (did they call them quarters? it's worth 25 Nazi Cents I assume and has a swastika on it) turns into the X-Men First Class logo. That's probably not the best message to be sending at the beginning of your big fat civil rights metaphor. I don't know whether that's because Nazis barely count as people or because it sets up a really terrible unintentional comparison.
-"Mutants?! More like Nazis, am I right, fellas?"
-Next time: tighter script, better colored mutants (I'd settle for a real gully version of Bishop or uh… actually Frenzy would be kinda dope, as long as they go real raw with her), and more Fassbender. Fewer sad white people, fewer characters with no motivation, fewer scenes with January Jones stinking up the spot.
-"Magneto was right."
-Oh yeah, better music in the new one, too. This one was forgettable. X-Men's got to be a sexy franchise, and the '60s were a great time for music. Throw some period joints on that fire.
Similar Posts: