June 10th, 2011 by
Gavok
|
I've been working on my next We Care a Lot article, which centers on a certain 14-part Spider-Man/Venom team-up story from the 90's that we all know so well. It's going to be one of the longer write-ups and it should be up in just a day or so. Because of the length, I couldn't find a spot to fit this in. It's from the editorial column in Web of Spider-Man #102 and it caught my eye.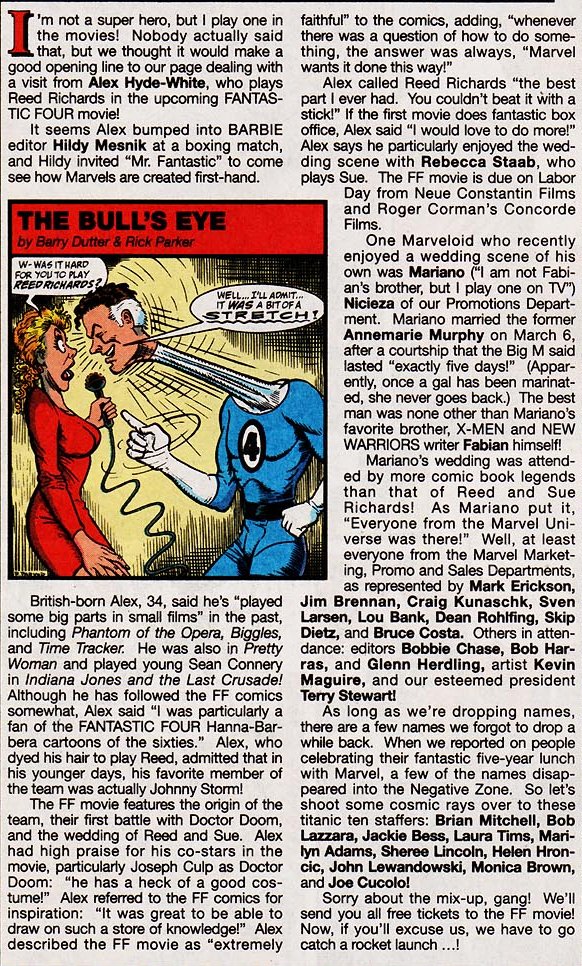 That's kind of rough to read in hindsight. For the few of you not in the know, that's talking about the Roger Corman Fantastic Four movie from the 90's. A terrible movie created on a shoestring budget for no reason other than allowing the studio to legally hold onto the franchise for a few more years. The entire movie was created and only a handful of people involved knew that the studio had no intention whatsoever to release it. It stands with the Star Wars Holiday Special as one of the most bootlegged videos out there.
I love how excited that article is. All that hype. They just can't wait to be able to watch THIS.
"REED! WHAT HAVE YOU DONE?! WHAT HAVE YOU doooooooooooone?"
The wedding scene mentioned is also the final scene of the movie, so thanks for the spoilers, jerks!
Similar Posts: