June 7th, 2011 by
Gavok
| Tags:
alan moore
,
batgirl
,
swamp thing
Less than a year ago, Alan Moore went on one of his usual tirades. The kind where he goes on about how he doesn't read a thing by Marvel or DC, but knows they suck just because. You know the kind.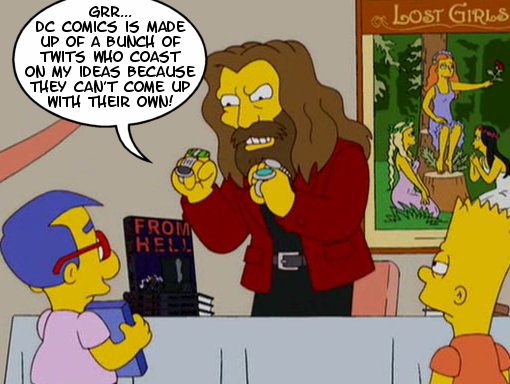 Yeah, like that.
While ranting about the comic business is part of Moore's Thursday routine, this instance was different. By this point, the comic industry had taken enough of his bitterness. For one, fellow scary bearded writer Jason Aaron wrote up a big essay on how he once idolized the man, but is now completely over him. DC Comics, meanwhile, seemed to take it just as personally. While they have no problem making money off of Moore's old classics in trade form, he's otherwise dead to them. In the past couple months, it seems DC's making it their business to wipe Moore's presence from DC continuity.
Sure, he gave us that comic with the naked blue guy and the creepy dude who'd always go, "Hurm." He gave us that cool Superman story where he was all, "MONGUUUUUUL!" But those stand by themselves. When you look at it, in terms of DC continuity, there are three major impacts Moore has made. Four if you count the Blackest Night hoopla, but that was really just a minor aside that Geoff Johns mutated into something else entirely. Five if you count John Constantine, but let's face it. There's no damage DC can do to him that the movie didn't already.
So what are these three impacts? First, he reinvented Swamp Thing with the shocking twist that the process that created Swamp Thing actually killed Alec Holland. He wasn't Holland mutated into a pile of vines and moss. He was a pile of vines and moss that believed himself to be Alec Holland. Easily one of the better retcons in fiction history.
Fast forward to the end of Brightest Day.
Alec Holland has been resurrected, transformed into Swamp Thing (for the first time!) and killed the original Swamp Thing for good! Take THAT, Alan Moore!
Back in the mid-80's, Moore created a brand new Green Lantern like no other. Bolphunga the alien bounty hunter went to a planet to hunt down the legendary Green Lantern Mogo. What he found instead was that Mogo WAS the planet. And so, a staple of the Lantern mythos was born.
The past few years have been pretty major for Mogo. How's he been doing lately?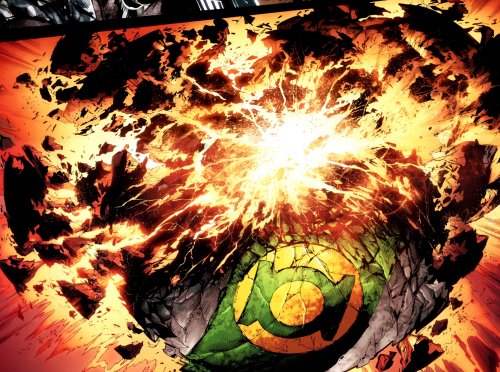 Oh, right. Blown up by compassionate soldier John Stewart during War of the Green Lanterns. Take THAT, Alan Moore!
Of course, one of Moore's most famous works is Killing Joke, where he had the Joker visit Jim Gordon and—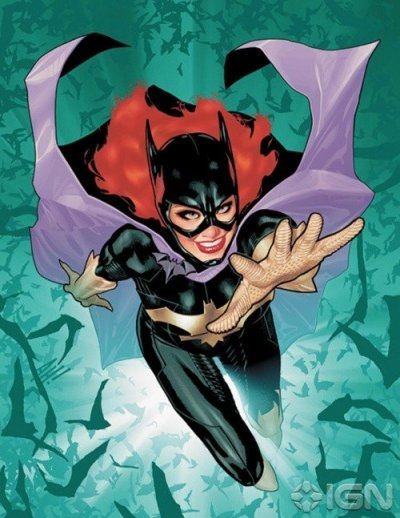 Welp, that one goes without saying. Those legs are working again after all that time. That THAT, Alan Moore!
If I was F-Sharp Bell or Mother Mercy, I'd lock the doors immediately and hide under the bed.
Similar Posts: