May 2nd, 2011 by
Gavok
| Tags:
avengers
,
captain america
,
deadpool
,
panels
,
venom
I'll try to keep it short here. Long, long day for me and I'm pretty damn tired. Though I did catch the big WWE Extreme Rules PPV. After the show, newly-crowned champion John Cena addressed the crowd to tell them the news that Osama Bin Laden's officially dead. All I can think of when seeing the footage is that scene from the Simpsons where it's the last day of school and the kids are running out the building, celebrating summer. Then a teacher runs out with an open book in hand.
"Wait a minute! You didn't learn how World War II ended!"
"………"
"WE WON!"
"YAAAAY! USA! USA! USA!"
I'm helped out this time around by Was Taters and Space Jawa. Enjoy the naked Spider-Woman.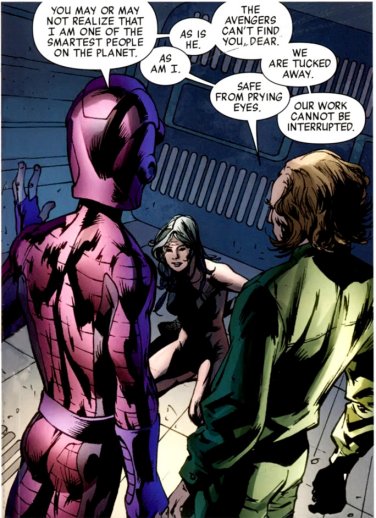 Avengers #12.1
Brian Michael Bendis and Bryan Hitch

Batman Incorporated #5
Grant Morrison and Yanick Paquette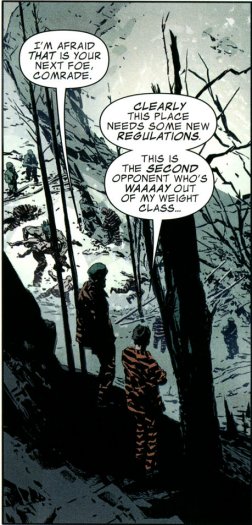 Captain America #617
Ed Brubaker, Butch Guice, Chris Samnee and Mike Deodato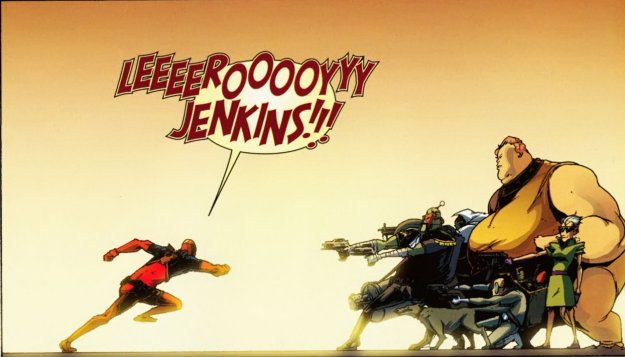 Deadpool #36
Daniel Way and Sheldon Vella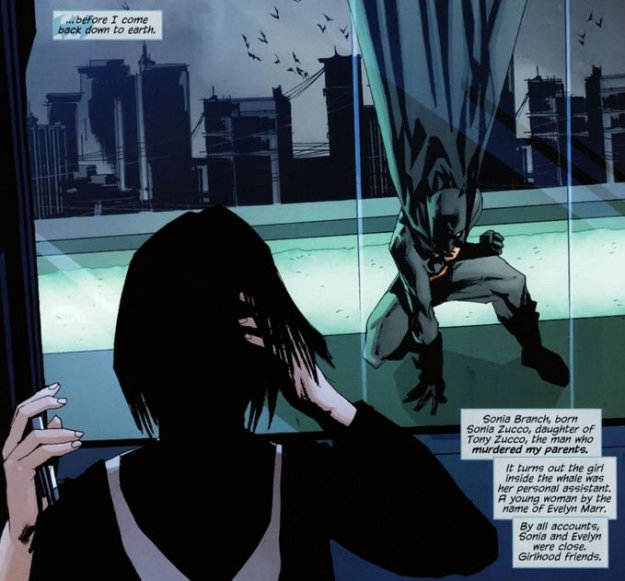 Detective Comics #876
Scott Snyder and Jock

FF #2
Jonathan Hickman and Steve Epting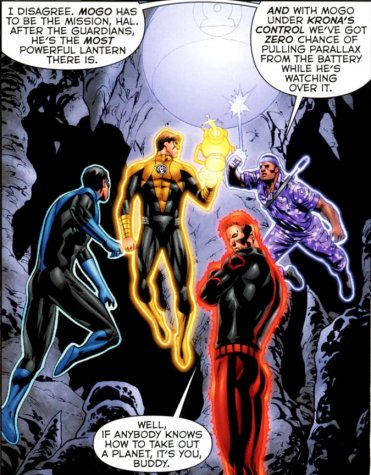 Green Lantern: Emerald Warriors #9
Peter J. Tomasi and Fernando Pasarin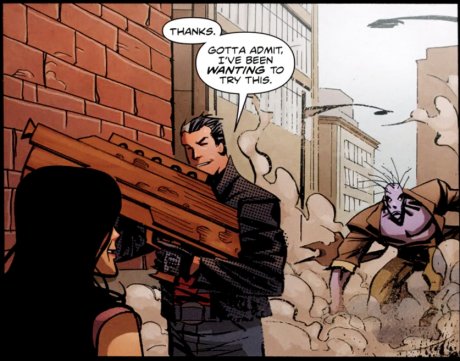 Incorruptible #17
Mark Waid and Marcio Takara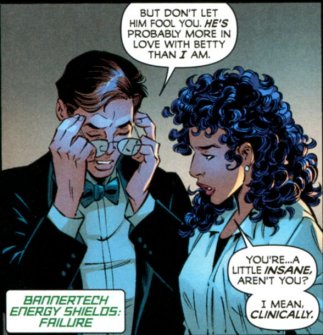 Incredible Hulks #627
Greg Pak and Tom Grummett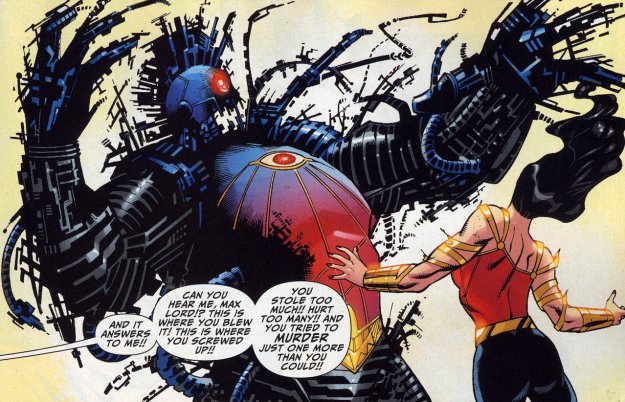 Justice League: Generation Lost #24
Judd Winick and Aaron Lopresti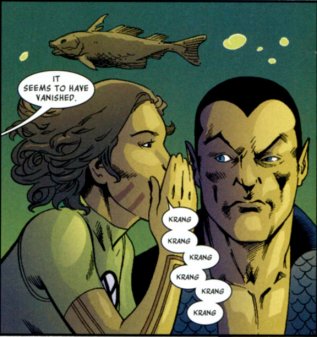 Namor: The First Mutant #9
Stuart Moore, Carlos Rodriguez and Sergio Arino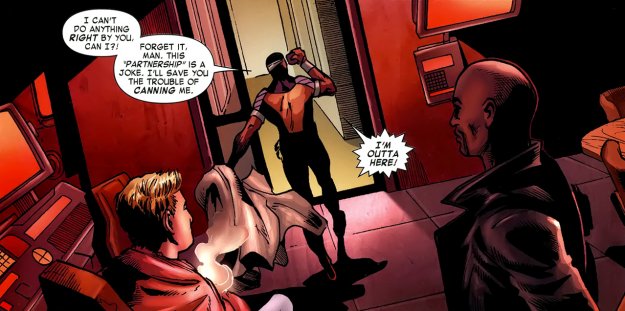 Power Man and Iron Fist #4
Fred Van Lente and Wellinton Alves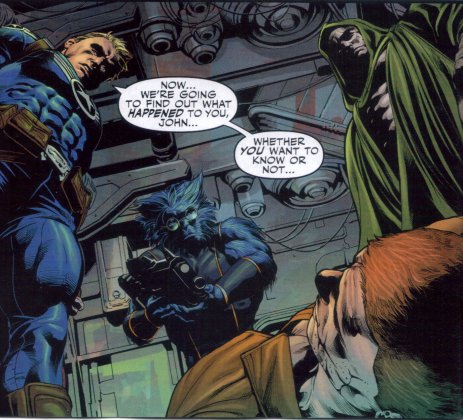 Secret Avengers #12
Ed Brubaker, Will Conrad and Mike Deodato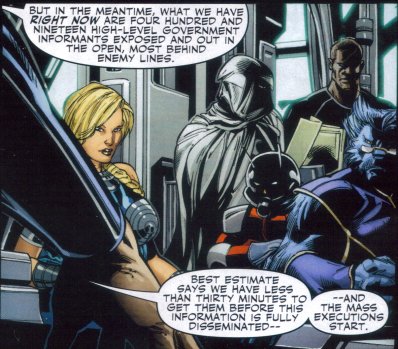 Secret Avengers #12.1
Nick Spencer and Scot Eaton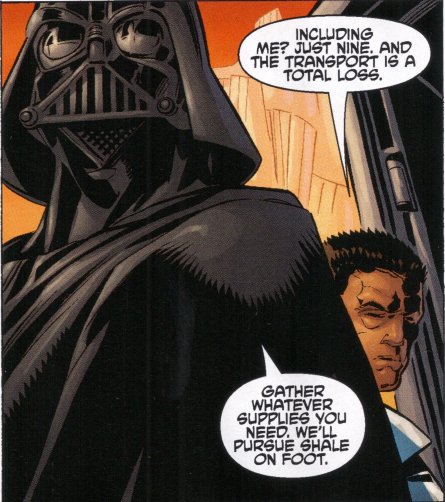 Star Wars: Darth Vader and the Lost Command #4
Haden Blackman and Rick Leonardi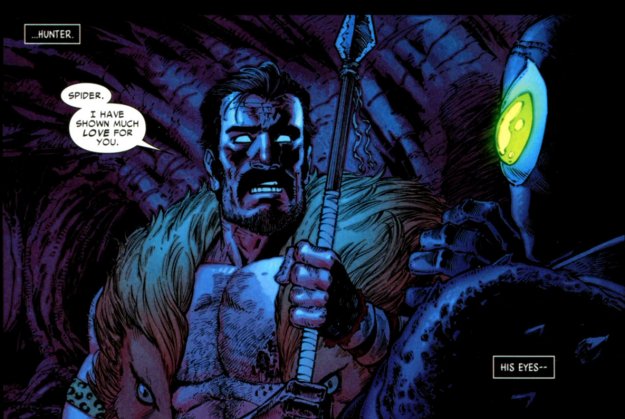 Venom #2
Rick Remender and Tony Moore
To hell with it. I laughed at "Leroy Jenkins!" I hadn't heard that gag long enough for it to work for me. Deadpool still isn't running right, but I'm interested in seeing where Way's going with this arc. Only because Nicieza brought up the same story concept (Deadpool wants to die) as a cliffhanger, only to drop it completely by the beginning of the next issue.
Similar Posts: