April 17th, 2011 by
Gavok
| Tags:
Batman
,
booster gold
,
captain america
,
deadpool
,
hellboy
,
iron man
,
panels
Hello, everybody. This week I'm helped out by David Brothers, Space Jawa and Luis.
In a couple days, I'm taking off to Las Vegas for a bit, but that won't put a damper on the quantity of posts. In a few hours, I'll have a big review article going up. Tomorrow I'll have something really cool to share with you all and while I'm gone, a couple Mortal Marathon guest articles should be popping up. Plus that one guy and that one girl will probably still be posting stuff as usual.
Anyhow, panels.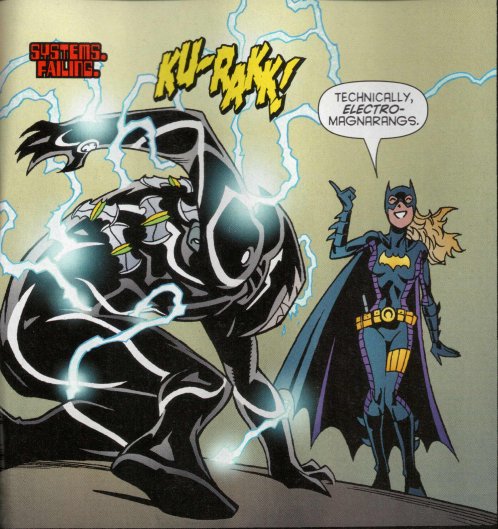 Batgirl #20
Bryan Q. Miller and Ramon Bachs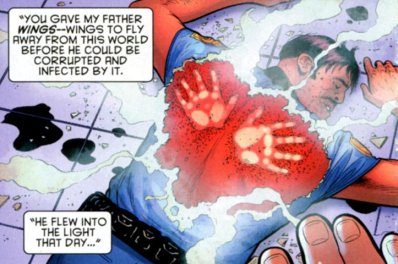 Batman and Robin #22
Peter J. Tomasi and Patrick Gleason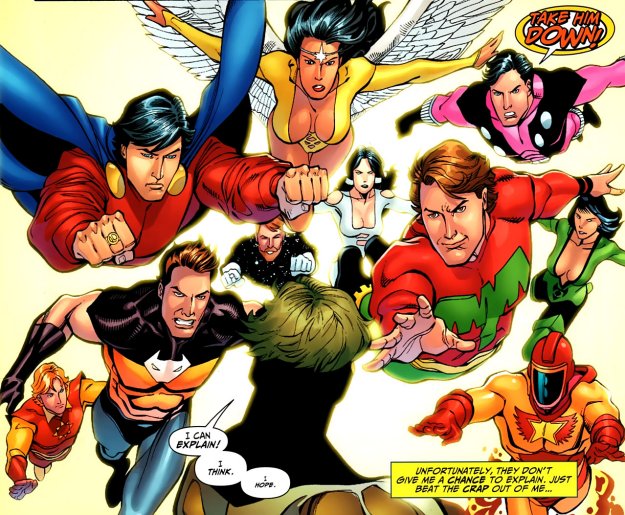 Booster Gold #43
Keith Giffen, J.M. DeMatteis and Chris Batista

Butcher Baker #2
Joe Casey and Mike Huddleston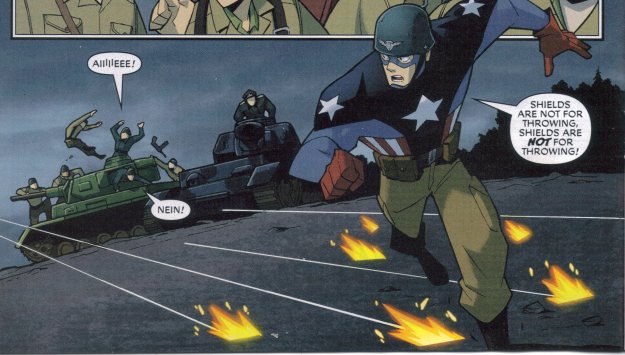 Captain America: The Fighting Avenger
Brian Clevinger and Gurihiru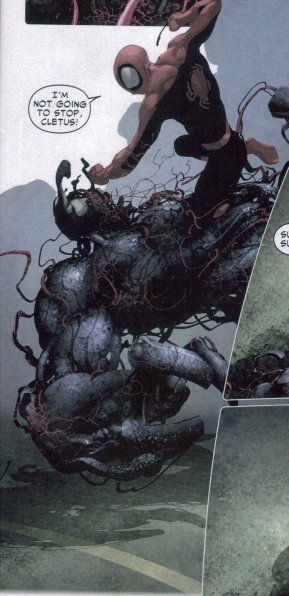 Carnage #4
Zeb Wells and Clayton Crain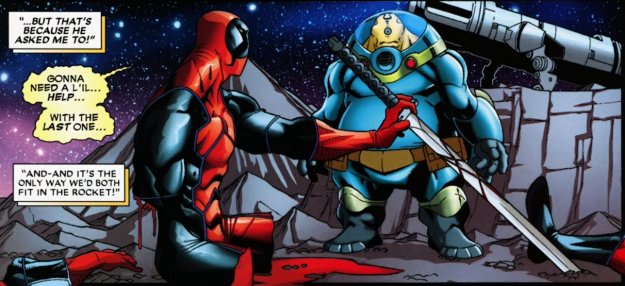 Deadpool #35
Daniel Way and Carlo Barberi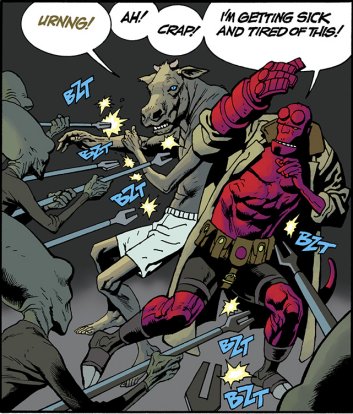 Hellboy: Buster Oakley Gets His Wish
Mike Mignola and Kevin Nowlan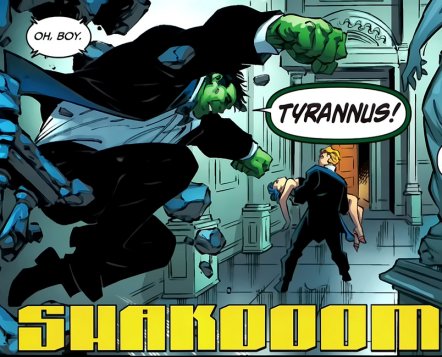 Incredible Hulks #626
Greg Pak and Tom Grummett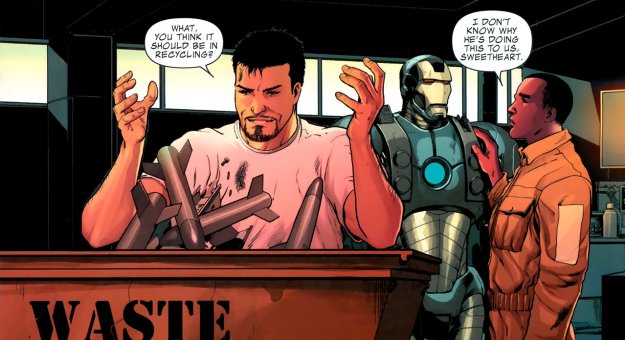 Iron Man 2.0 #3
Nick Spencer, Barry Kitson, Kano and Carmine Di Giandomenico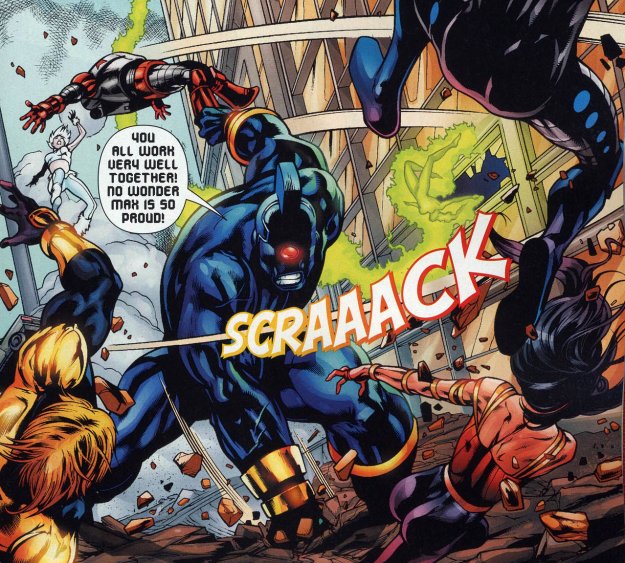 Justice League: Generation Lost #23
Judd Winick and Fernando Dagnino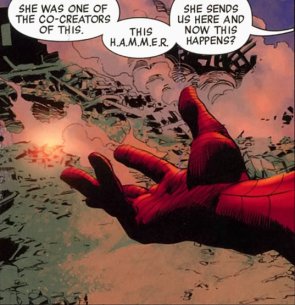 New Avengers #11
Brian Michael Bendis, Mike Deodato and Howard Chaykin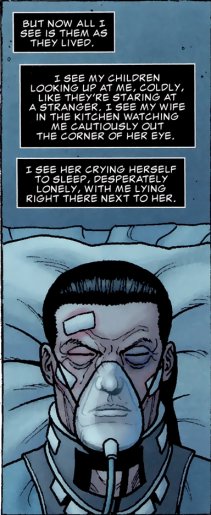 Punisher MAX #12
Jason Aaron and Steve Dillon

Secret Warriors #26
Jonathan Hickman and Alessandro Vitti

Ultimate Avengers vs. New Ultimates #3
Mark Millar and Leinil Yu

Ultimate Spider-Man #157
Brian Michael Bendis and Mark Bagley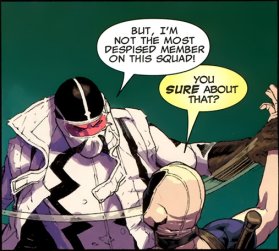 Uncanny X-Force #7
Rick Remender and Esad Ribic

Unwritten #24
Mike Carey and Peter Gross
I think it's kind of funny that while there are a lot of people who hated on Frankencastle and claimed that it ruined the Punisher, the true "sacrilege" comes from the more down-to-earth version of the character. I personally like what Aaron's doing with the series, but if someone were to hate it, I'm sure that one panel I posted does more damage to the character than having Frank hang out with a vampire for a year.
Secret Warriors was one of the hardest issues to find a panel for. There's so much excellence in there, but I didn't want to give too much away. I'm going to reread the hell out of this comic once it finishes.
Similar Posts: