December 20th, 2009 by
Gavok
| Tags:
anti-venom
,
authority
,
azrael
,
Batman
,
captain america
,
daken
,
dark avengers
,
deadpool
,
incorruptible
,
panels
,
power girl
,
solomon grundy
,
street fighter
,
thunderbolts
It's a special Christmas edition of TWiP! I'm not just talking about Guy Gardner's festive new Lantern color scheme, but at the end of this week's entry, we have a little extra surprise from guest panel guy David Uzumeri!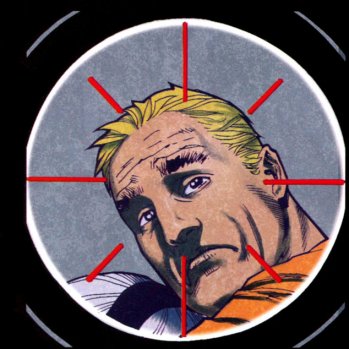 Anti-Venom New Ways to Live #3
Zeb Wells, Paulo Siqueira and Marco Checchetto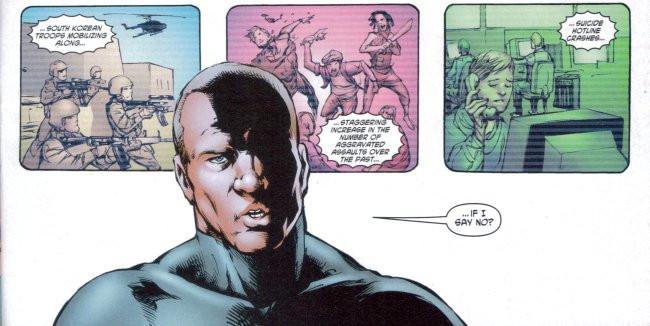 Authority: The Lost Year #4
Grant Morrison, Keith Giffen and Darick Robertson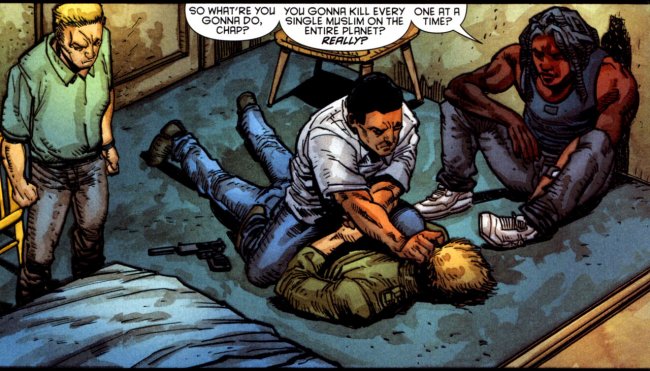 Azrael #3
Fabian Nicieza and Ramon Bachs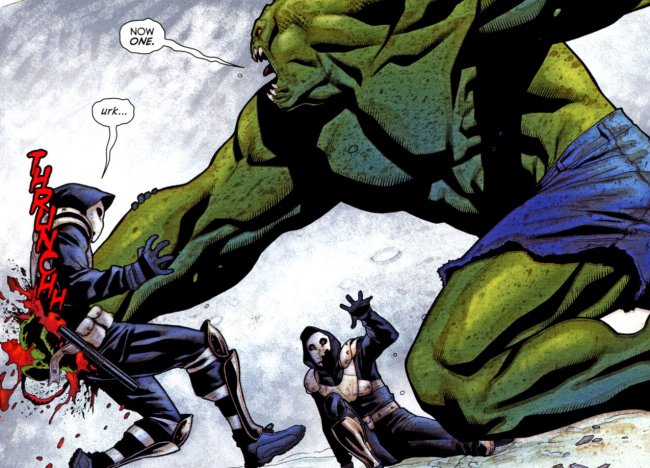 Batman 80-Page Giant
Mike Raicht, Clayton Henry and many others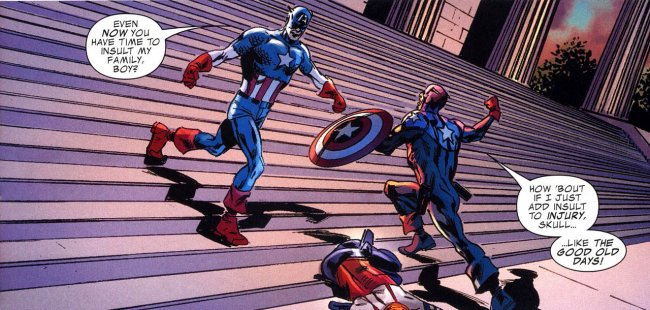 Captain America Reborn #5
Ed Brubaker and Bryan Hitch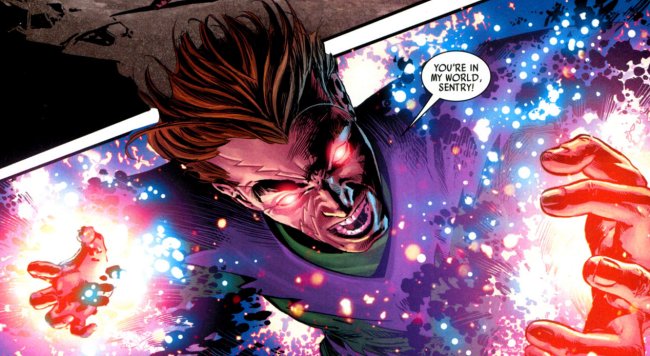 Dark Avengers #12
Brian Michael Bendis, Mike Deodato and Greg Horn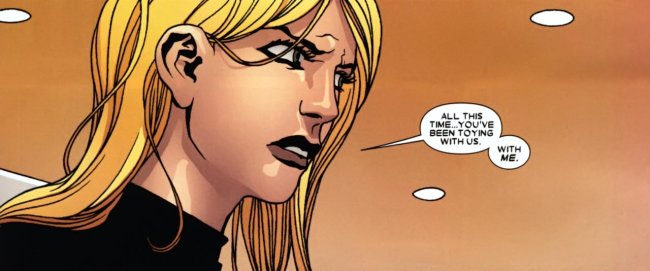 Dark Wolverine #81
Daniel Way, Marjorie Liu and Giuseppe Camuncoli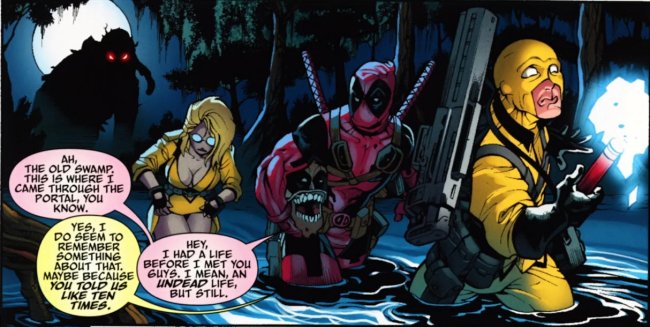 Deadpool Merc With a Mouth #6
Victor Gischler and Bong Dazo

Doctor Voodoo: Avenger of the Supernatural #3
Rick Remender, Jefte Palo and Gabriel Hardman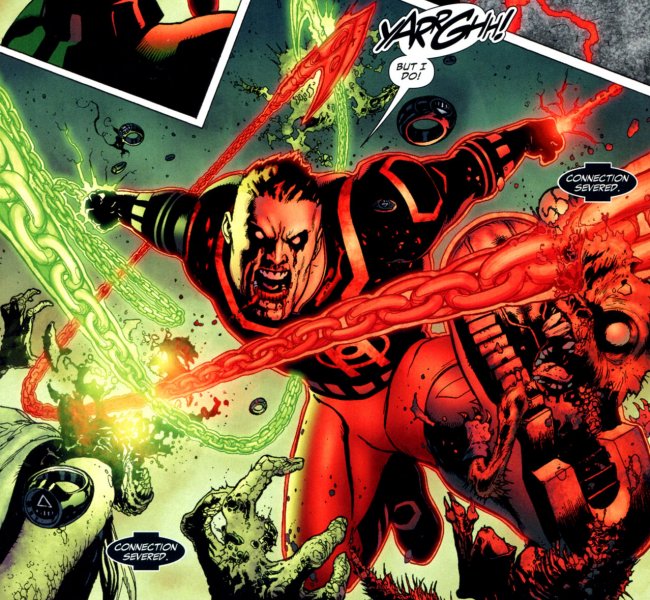 Green Lantern Corps #43
Peter J. Tomasi and Patrick Gleason

Incorruptible #1
Mark Waid and Jean Diaz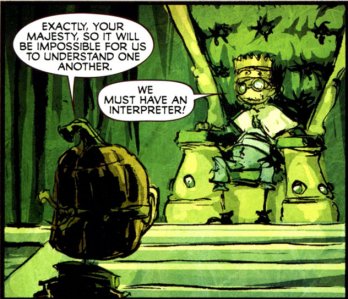 Marvelous Land of Oz #2
Eric Shanower and Skottie Young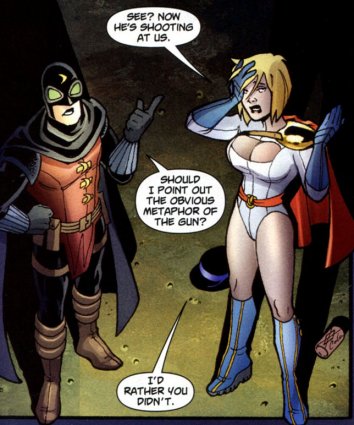 Power Girl #7
Justin Gray, Jimmy Palmiotti and Amanda Conner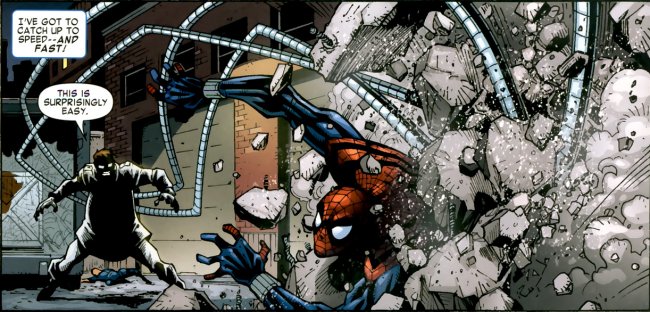 Spider-Man The Clone Saga #4
Tom DeFalco, Howard Mackie and Todd Nauck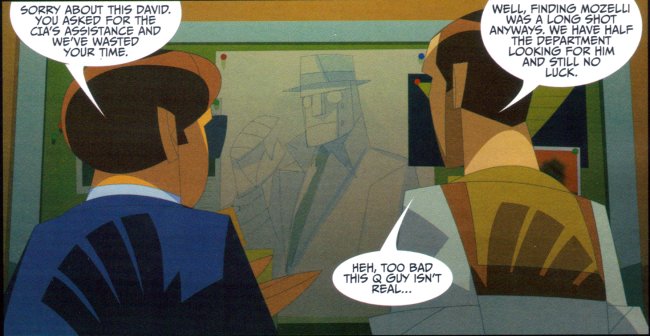 Street Fighter II Turbo #10
Ken Siu-Chong, Jeffrey Cruz, Matt Moylan and Bob Strang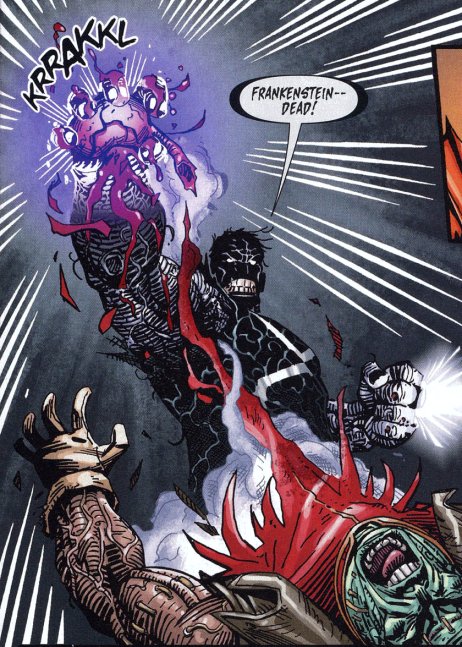 Superman Batman #67
Scott Kolins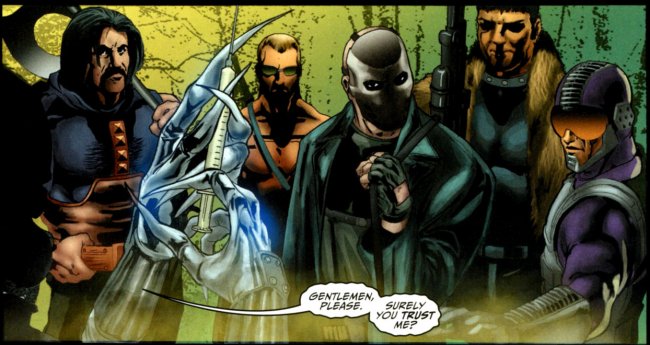 Thunderbolts #139
Jeff Parker and Miguel Sepulveda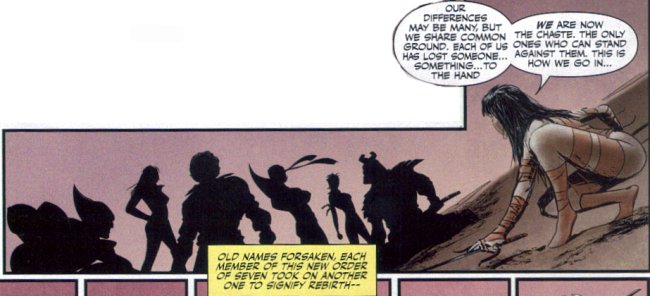 What If Daredevil vs. Elektra
Karl Bollers and Rafael Kayanan
David Uzumeri wanted to include a panel for Justice League of America #40 by James Robinson and Mark Bagley. Unfortunately, he couldn't settle on just one, so in the spirit of the season, we're going to give you four for the price of one. Here you go!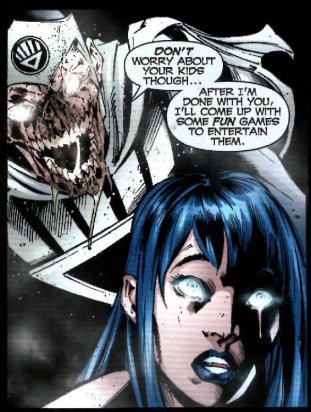 Did DC look at Ultimatum and decide that they could do worse? Oh, James Robinson. How far you've fallen. I remember an issue of Kyle Baker's Plastic Man making a joke about how ever since Identity Crisis, Dr. Light's superpower has pretty much just been "rape". Yeah, pretty much. Thanks a lot, Brad Meltzer.
On a more positive note, Azrael is pretty good so far.
Similar Posts: