August 5th, 2009 by
Gavok
| Tags:
cyclops
,
doctor doom
,
jean grey
,
jeph loeb
,
magneto
,
Marvel comics
,
nick fury
,
reed richards
,
ultimate edit
,
ultimates
,
ultimatum
,
x-men
,
zarda
Previously, Colossus and the Hulk smashed the hell out of stuff because blowing up pieces of Avalon is really important. How come? I guess they want to make sure that they destroy Magneto regardless, but I'm sure there's some cool stuff the world could use from a big, floating island. It seems so pointless, you know?
Then Nick Fury showed up alongside Reed, Doom and Zarda. His ace-in-the-hole (or at least the one for this version of the story) is that it doesn't matter that he has a metal gun on him. The way Magneto's been fighting, it's like he only strikes in the name of his own delayed defense. Valkyrie cuts his arm off and THEN he uses his magnetic powers on her sword. Captain America beats him around and THEN he uses his magnetic powers on his shield and the surrounding environment. Wolverine mauls him for a minute and THEN he uses his magnetic powers to tear his skeleton apart. Even this whole scheme is based on following up, "They started it!" I'm just trying to make sense out of what they're giving me here.
Anyway…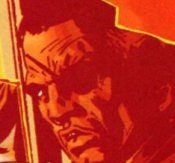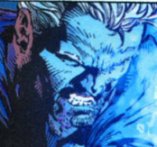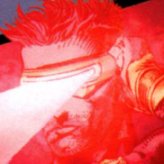 Yeah, that's about it for Magneto. Come back tomorrow, as ManiacClown and I start on the long stretch of epilogue. We still have two overly-violent deaths to go!
Similar Posts: