June 9th, 2009 by
Gavok
| Tags:
cyclops
,
doctor strange
,
dormammu
,
hulk
,
jeph loeb
,
Marvel comics
,
storm
,
ultimate edit
,
ultimatum
,
x-men
Yesterday had Kitty Pryde find the torn mask of Spider-Man and then Dr. Strange and Dormammu started doing one of their magic fighting skits. And Dormammu's in the middle of a song. Don't forget about that.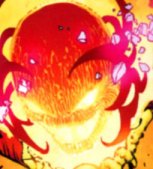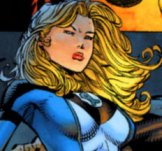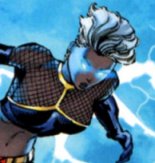 "THEY CALL HULK THE STREAK! HULK STRONGEST ONE THERE IS ON TWO FEET!"
You know what's even stupider about this? We're not going to get to the climactic battle with Dormammu. Chances are, that's going to be left for Ultimate Fantastic Four: Requiem and left out of the main book.
Hulk's rampage will continue next time. Come on back tomorrow. ManiacClown and I will be waiting for you.
Day Four!
Day Five!
Day Six!
Day Seven!
Similar Posts: