November 10th, 2008 by
Gavok
| Tags:
angel
,
captain america
,
dazzler
,
iron man
,
jeph loeb
,
kitty pryde
,
Marvel comics
,
spider-man
,
ultimate edit
,
ultimates
,
ultimatum
,
x-men
Yesterday saw various baseball games called off due to rain. Plus Human Torch and his dad drowned. Hey, if it means I don't have to look at Johnny Storm's ugly hair anymore, I'm for it.
Now, some more devastation.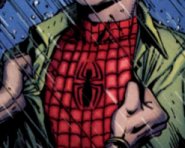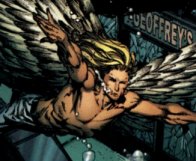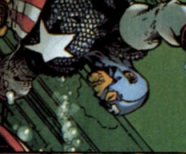 ManiacClown was too busy with real-life work to help out, but he did insist on making a JFK Jr. joke in terms of Angel flying underwater. Not cool, man. Not cool. Though, to be fair, I was planning on referring to Ultimatum's disaster as "9/11 and Katrina have a baby".
Tomorrow it's all about Reed and Sue with a little bit of Namor tossed in there for you.
Similar Posts: