March 3rd, 2007 by
Gavok
| Tags:
matt fraction
,
punisher
,
shocker
Punisher War Journal #4 was a fun issue, with the goings on at Stiltman's funeral. Looking at it a second time, I notice Matt Fraction tossed in one very subtle joke.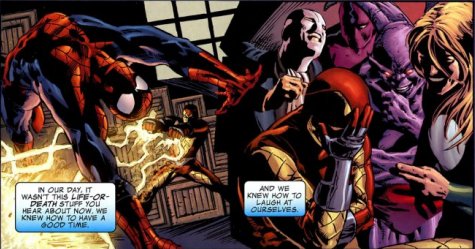 At first glance, it looks like they're laughing about some time the Shocker got bested by Spider-Man.
Now, then…
Look at the hand gesture on the right.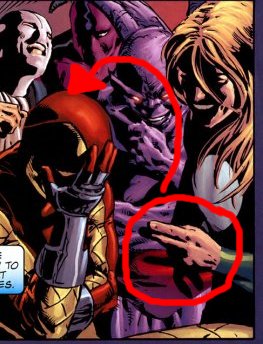 "Aw, come on. I didn't know what that name meant when I picked it. Can we just move on, already?"
Matt Fraction's keen.
Similar Posts: