January 27th, 2014 by
Gavok
| Tags:
panels
,
tmnt
As the Royal Rumble ends and the Superbowl is on the horizon, it's This Week in Panels! This week, I'm helped out by Gaijin Dan and Space Jawa. Meanwhile, I read way more than last week, including Superman being a dick to Jim Gordon, which is just too terrible for words no matter what universe you're in. Never be mean to Gordon. He's a good guy.
The Deadpool digital comic is seriously good, though. It has some of the best use of the digital format and it's fun regardless.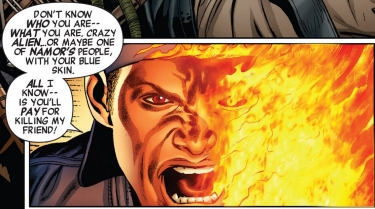 All-New Invaders #1
James Robinson and Steve Pugh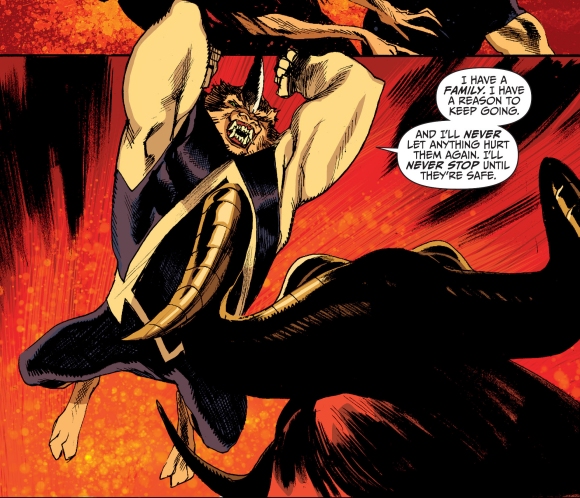 Animal Man #27
Jeff Lemire and Rafael Albuquerque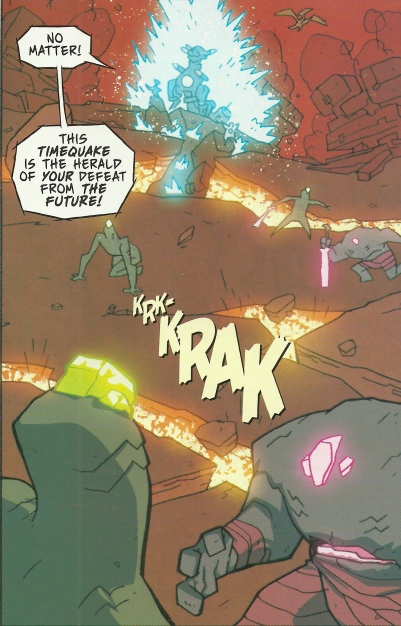 Atomic Robo: The Savage Sword of Dr. Dinosaur #5
Brian Clevinger and Scott Wegener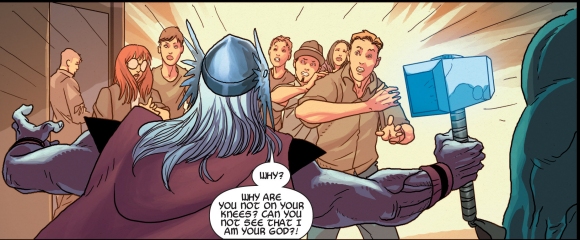 Avengers #25
Jonathan Hickman and Salvador Larroca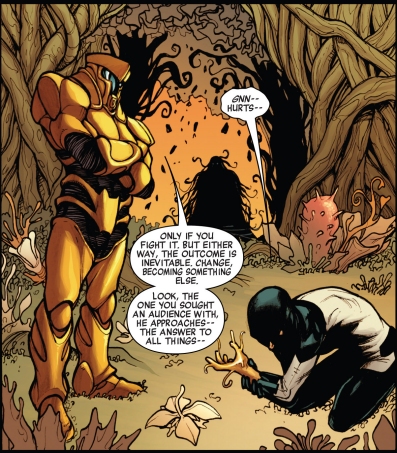 Avengers World #2
Jonathan Hickman, Nick Spencer and Stefano Caselli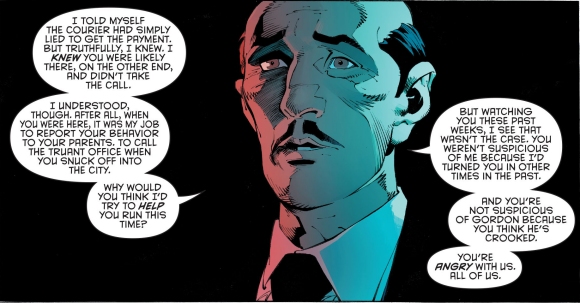 Batman #27
Scott Snyder and Greg Capullo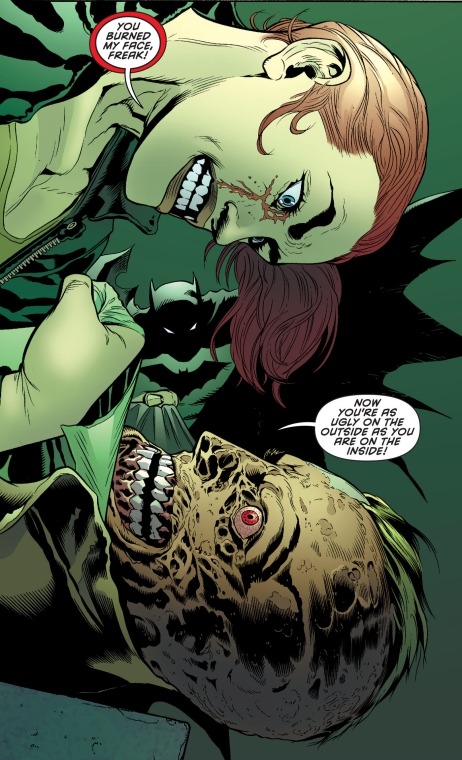 Batman and Two-Face #27
Peter J. Tomasi and Patrick Gleason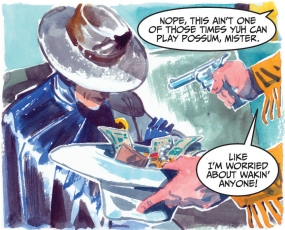 Batman '66 #26
Jeff Parker and Ruben Procopio

Black Widow #2
Nathan Edmondson and Phil Noto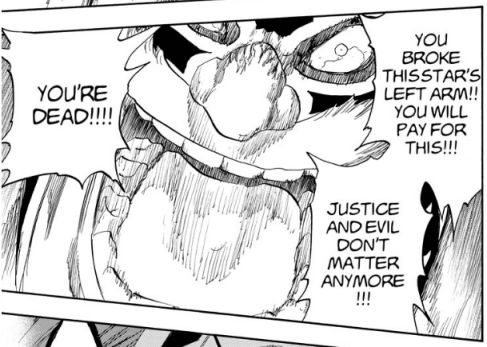 Bleach #564
Tite Kubo

Captain America #15
Rick Remender and Carlos Pacheco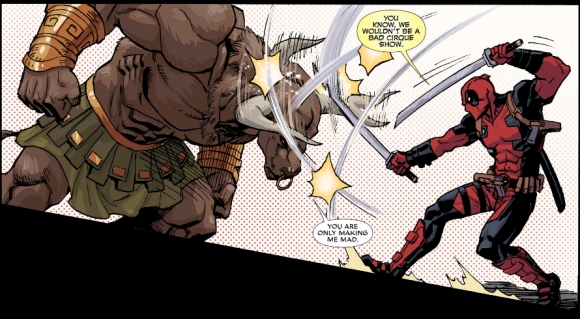 Deadpool: The Gauntlet #3
Briah Posehn, Gerry Duggan and Reilly Brown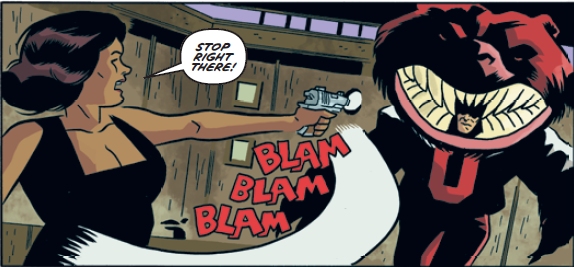 Down Set Fight! #3
Chad Bowers, Chris Sims and Scott Kowalchuk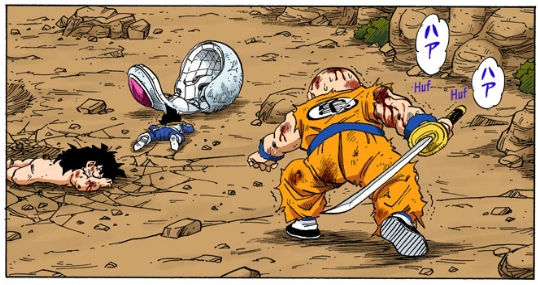 Dragon Ball Z #47
Akira Toriyama
FF #16
Matt Fraction, Lee Allred, Michael Allred, Karl Kesel and Joe Quinones
Hawkeye #16
Matt Fraction and Annie Wu
Indestructible Hulk #18
Mark Waid, Jheremy Raapack and Miguel Sepulveda
Injustice: Year Two #2
Tom Taylor and Bruno Redondo
Naruto #661
Masashi Kishimoto
Nisekoi #106
Naoshi Komi
One Piece #734
Eiichiro Oda
Origin II #2
Kieron Gillen and Adam Kubert
Scribblenauts Unmasked: A Crisis of Imagination #1
Josh Elder, Adam Archer and Ben Bates
Seraph of the End #9
Takaya Kagami, Yamato Yamamoto and Daisuke Furuya
Teenage Mutant Ninja Turtles: Utrom Empire #1 (Jawa's pick)
Paul Allor and Andy Kuhn
Teenage Mutant Ninja Turtles: Utrom Empire #1 (Gavin's pick)
Paul Allor and Andy Kuhn
Transformers: Robots in Disguise #25
John Barber, James Roberts, James RAiz, Atilio Rojo and Livid Ramondelli
Wonder Woman #27
Brian Azzarello and Cliff Chiang
World Trigger #46
Daisuke Ashihara
For those of you who aren't into music, but like Hulk Hogan enough, here's a little something special.
Similar Posts: