November 17th, 2013 by
Gavok
| Tags:
Batman
,
panels
Pretty light week yet again, though there's some really strong stuff in there. The Ultimate Spider-Man tie-in to Cataclysm is absolutely hysterical and worth it just for the scene of Spider-Woman explaining to Captain America that she's a clone of Peter Parker. The annual for Injustice: Gods Among Us hit the spot and it's a funny and fun one-shot with good art for once. Then there's Deadpool, which as far as I'm concerned, is the best storyline the character has had since Joe Kelly was writing. I wrote up a review here.
Also at Den of Geek US, I have a look at the history of WWE comics and an essay on why I think DC Comics should release a series for the Others from the pages of Aquaman.
I do really need to get back into writing more stuff, like finishing my half-written next installment of Crossover Celebration. Unfortunately, I've been suffering from some writer's block lately. Maybe it'll work itself out once I finish off Candy Crush Saga, which is like crack to me. In other news, Level 440 of Candy Crush Saga can go fuck itself. Goddamn tornadoes… What the hell do tornadoes have to do with candy, anyway?
This week I'm helped out by Gaijin Dan and Space Jawa. Imagine us doing the Charlie's Angels pose and let's do this!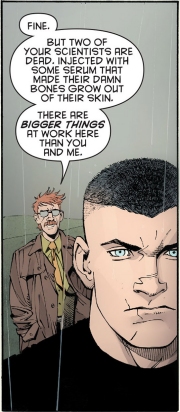 Batman #25
Scott Snyder and Greg Capullo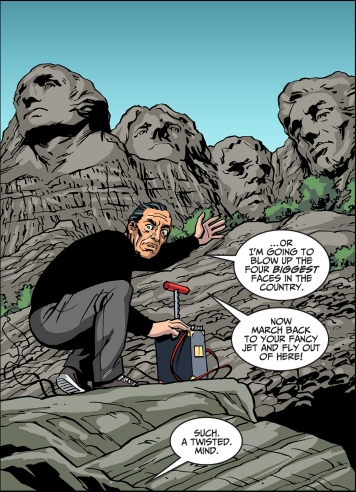 Batman '66 #20
Jeff Parker and Chris Jones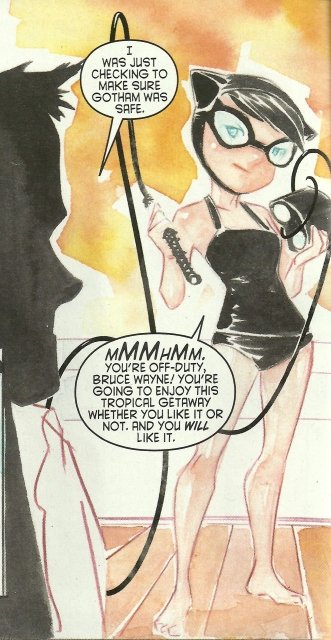 Batman: Li'l Gotham #8
Dustin Nguyen and Derek Fridolfs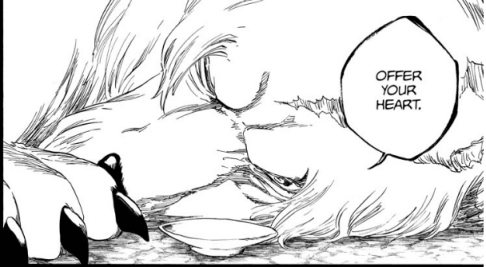 Bleach #556
Tite Kubo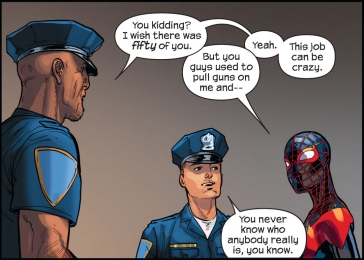 Cataclysm: Ultimate Spider-Man #1
Brian Michael Bendis and Dave Marquez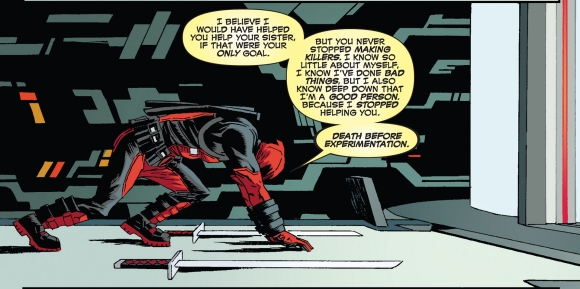 Deadpool #19
Brian Posehn, Gerry Duggan and Declan Shalvey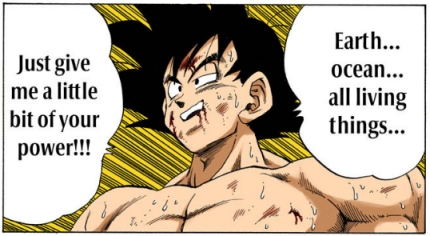 Dragon Ball Z #39
Akira Toriyama
Green Lantern Corps #25
Van Jensen, Robert Venditti, Victor Drujiniu, Ivan Fernandez and Allan Jefferson
Injustice: Gods Among Us Annual #1
Tom Taylor, Xermanico, Mike S. Miller and Bruno Redondo
Naruto #654
Masashi Kishimoto
Nisekoi #98
Naoshi Komi
One Piece #727
Eiichiro Oda
Seraph of the End #4
Takaya Kagami, Yamato Yamamoto and Daisuke Furuya
Superior Foes of Spider-Man #5
Nick Spencer and Steve Lieber
Toriko #257
Mitsutoshi Shimabukuro
World Trigger #38
Daisuke Ashihara
For some reason Anarky makes his post-Flashpoint debut in Green Lantern Corps. Weird.
Now here's something that will make your dude parts hurt just from looking at it.
…ow.
Similar Posts: