December 9th, 2013 by
Gavok
| Tags:
panels
,
tmnt
Ahoy, friends. Welcome to another edition of ThWiP. I have my usual backup in Gaijin Dan and Space Jawa with me today. This week gave us a goofball story in Avengers Annual, some great closure in Young Avengers and the stupidest, most amazing reveal in DC Universe vs. Masters of the Universe. I think Keith Giffen must have been watching the Scooby Doo movie when writing this one.
Also, Deadpool visited 1960's Marvel and that was a good time.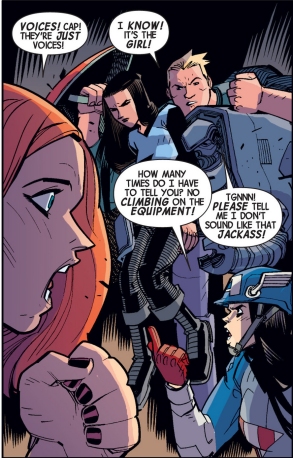 Avengers Annual #1
Kathryn Immonen and David Lafuente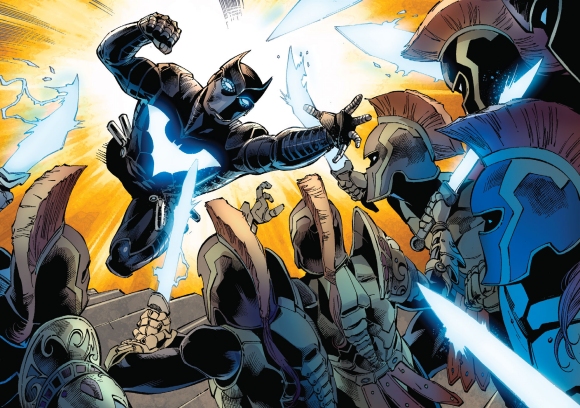 Batwing #26
Justin Gray, Jimmy Palmiotti and Eduardo Pansica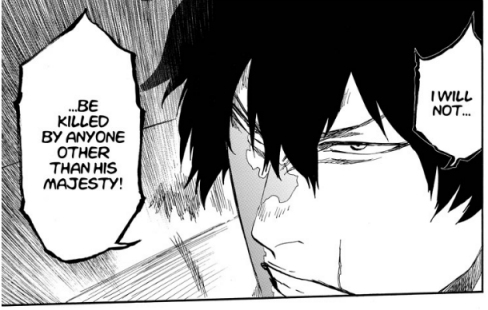 Bleach #559
Tite Kubo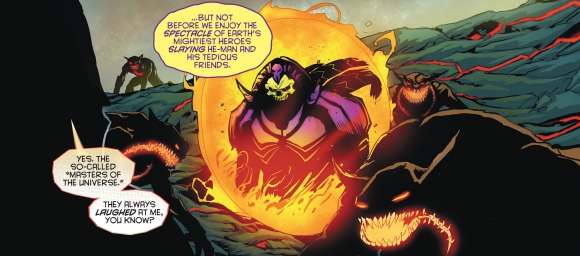 DC Universe vs. The Masters of the Universe #3
Keith Giffen, Tony Bedard, Dexter Soy and Derlis Santacruz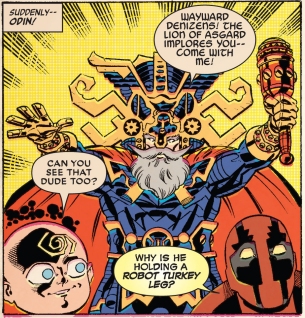 Deadpool #20
Gerry Duggan, Brian Posehn and Scott Koblish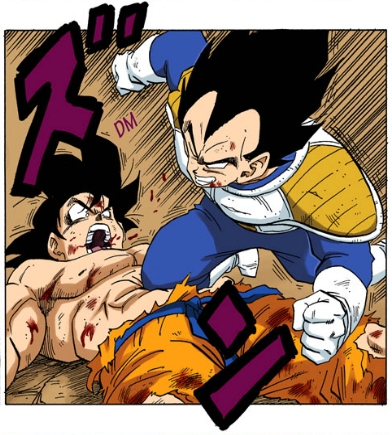 Dragon Ball Z #42
Akira Toriyama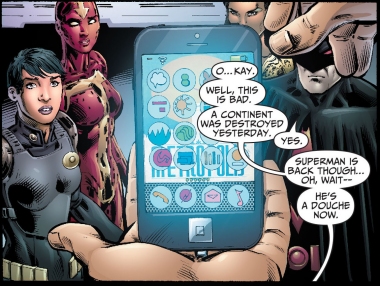 Earth 2 #18
Tom Taylor and Nicola Scott
Green Lantern #26
Robert Venditti and Billy Tan
Indestructible Hulk Annual #1
Jeff Parker and Mahmud Asrar
Inhumanity #1
Matt Fraction, Olivier Coipel, Leinil Francis Yu and Dustin Weaver
Longshot Saves the Marvel Universe #3
Christopher Hastings, Jacopo Camagni and Victor Calderon-Zurita
Naruto #656
Masashi Kishimoto
Nisekoi #101
Naoshi Komi
Seraph of the End #6
Takaya Kagami, Yamato Yamamoto and Daisuke Furuya
Sonic the Hedgehog #255
Ian Flynn and Jerry Gaylord
The Star Wars #4
J.W. Rinzler and Mike Mayhew
Teenage Mutant Ninja Turtles Micro-Series: Shredder (Gavin's pick)
Dan Duncan and Paul Allor
Teenage Mutant Ninja Turtles Micro-Series: Shredder (Jawa's pick)
Dan Duncan and Paul Allor
Toriko #259
Mitsutoshi Shimabukuro
Transformers: More Than Meets The Eye #24
James Roberts, John Barber, Atilio Rojo and various others
World Trigger #41
Daisuke Ashihara
Young Avengers #13
Kieron Gillen and Jamie McKelvie
The other night, Paul Rudd hosted Saturday Night Live. With his Anchorman buddies showing up, this led to a 12:55 return of one of my favorite skits from the 90's, which we haven't seen in 15 years.
TO BILL BRASKY!
Similar Posts: