August 26th, 2012 by
Gavok
| Tags:
panels
,
punisher
,
tmnt
Heyo. It's time for that panel thing that I do every Sunday. My contributors are Gaijin Dan, Jody, Space Jawa and Was Taters with the weather.
Jody didn't send me Amazing Spider-Man this time around, which only goes with what I've been hearing that the latest issue was all kinds of terrible. Meanwhile, I, Vampire is great fun this week with an awkward team-up with Stormwatch as they face the unique threat of "zombie vampire vampire-hunters".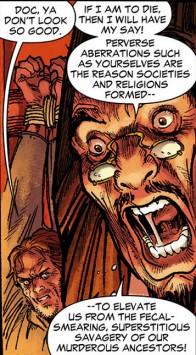 All-Star Western #12
Justin Gray, Jimmy Palmiotti, Moritat and Scott Kolins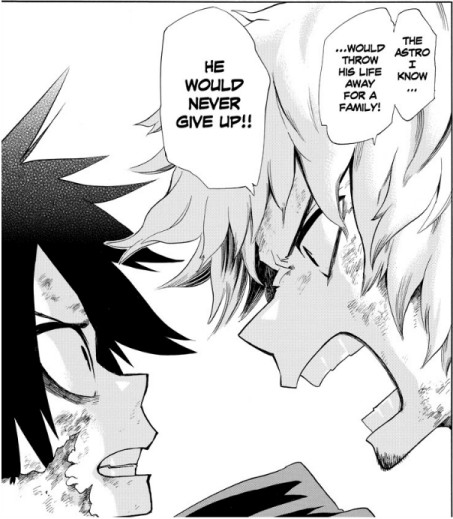 Barrage #12
Kouhei Horikoshi
Flash #12
Francis Manapul and Brian Buccellato
Green Lantern: New Guardians #12
Tony Bedard and Tyler Kirkham
I, Vampire #12
Joshua Hale Fialkov and Andrea Sorrentino
Invincible #94
Robert Kirkman, Ryan Ottley and Corey Walker
Naruto #596
Masashi Kishimoto
One Piece #676
Eiichiro Oda
Punisher #14 (Jody's pick)
Greg Rucka and Mico Suayan
Punisher #14 (Gavin's pick)
Greg Rucka and Mico Suayan
Rurouni Kenshin: Restoration #3
Nobuhiro Watsuki
Secret Avengers #30
Rick Remender and Matteo Scalera
Star Wars: Darth Vader and the Ghost Prison #4
Haden Blackman and Agustin Alessio
Takama-ga-hara #5
Jyuuzou Kawai
Teenage Mutant Ninja Turtles #13 (Jawa's pick)
Kevin Eastman, Tom Waltz and Andy Kuhn
Teenage Mutant Ninja Turtles #13 (Gavin's pick)
Kevin Eastman, Tom Waltz and Andy Kuhn
Toriko #198
Mitsutoshi Shimabukuro
Ultimates #14
Sam Humphries, Billy Tan and Timothy Green II
Uncanny X-Men #17
Kieron Gillen, Daniel Acuna and Mike Del Mundo
Unwritten #40
Mike Carey and Peter Gross
Venom #23
Cullen Bunn and Thony Silas
Over the past week, it's been announced that Nintendo Power has been canceled. I share the same sentiment as many on the internet in that I haven't even looked at one of those in about ten years and by all accounts, it should have been canned years ago, but at the same time… I feel like my inner-child just got punched in the stomach. It's like when I found out that the big arcade hangout from my growing years was done away with and turned into a Dick's sporting goods store.
I suggest watching this 3-year-old review of old-school Nintendo Power from James Rolfe, the Angry Video Game Nerd. Man, those were some great times, even if it was blatant propaganda.
Similar Posts: