February 5th, 2012 by
Gavok
| Tags:
panels
,
venom
Only hours ago we had the Superbowl, which made me a couple bucks richer. I should probably do some kind of tie-in to this, but when I suggested me and the other ThWiP regulars do our own Superbowl Shuffle music video, one of them stabbed me in the temple with a screwdriver. Maybe next year.
This time I'm joined by only Was Taters. Good enough for me!

Action Comics #6
Grant Morrison, Andy Kubert, Sholly Fisch and ChrisCross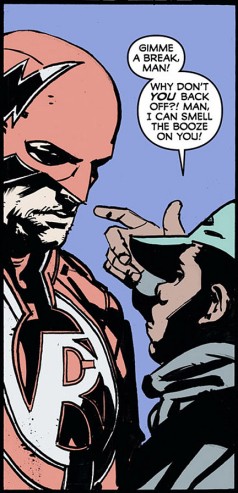 Animal Man #6
Jeff Lemire, John Paul Leon and Travel Foreman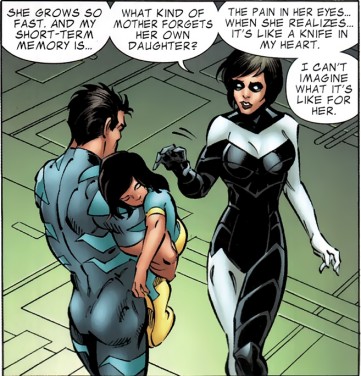 Avengers Academy #25
Christos Gage and Tom Grummett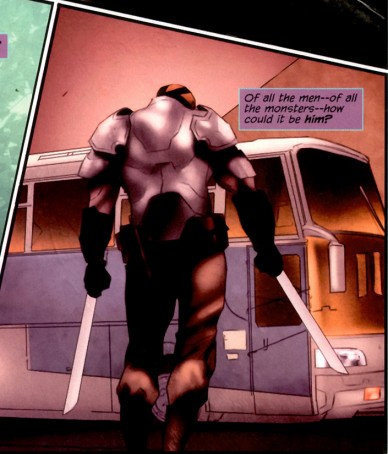 Batwing #6
Judd Winick and Ben Oliver

Defenders #3
Matt Fraction and Terry Dodson
Hulk #48
Jeff Parker and Elena Casagrande
Invincible #88
Robert Kirkman and Ryan Ottley
Irredeemable #34
Mark Waid and Diego Barreto
iZombie #22
Chris Roberson and Michael Allred
Justice League International #6
Dan Jurgens and Marco Castiello
O.M.A.C. #6
Dan DiDio, Keith Giffen and Scott Kolins
Punisher #8
Greg Rucka and Marco Checchetto
Static Shock #6
Scott McDaniel
Stormwatch #6
Paul Cornell and Miguel Sepulveda
Swamp Thing #6
Scott Snyder and Marco Rudy
Uncanny X-Force #21
Rick Remender and Greg Tocchini
Venom #13
Rick Remender and Tony Moore
Villains for Hire #3
Dan Abnett, Andy Lanning and Renato Arlem
Winter Soldier #1
Ed Brubaker and Butch Guice
Venom featured so many panels that I wanted to choose. God, that comic was neat.
I'm in a bit of a mashup mood these days, so here's something cool I've come across in that respect.
Similar Posts: