January 8th, 2012 by
Gavok
| Tags:
azrael
,
panels
,
static shock
Hey, everybody! It's another week… of panels!
I got Space Jawa and Was Taters helping me out this week. David Brothers is still on his sabbatical. I miss him. Luckily, I have a plan to bring him back. See, I'm going to become the NEW David Brothers. I'm going to start writing about race in comics and 100 Bullets and hip-hop and I'm going to refrain from using the shift key when I write the titles to my articles. But then I'm going to go out of control and start writing those articles while wearing armor with spikes on it and becoming increasingly brutal to the point that the real David Brothers has no choice BUT to come back and teach me a lesson!
Or I can… you know… write my usual crap.
Before I forget, that Linkara dude did a review of Marville #1, which suggested checking out the Marville Horror series that guest writer Syrg did a while back. That was really cool of him.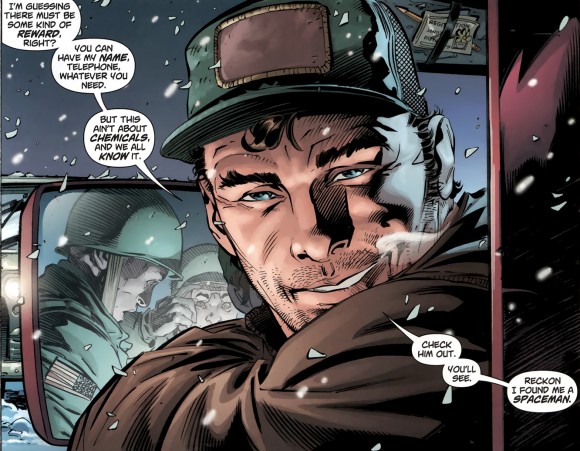 Action Comics #5
Grant Morrison, Andy Kubert, Sholly Fisch and ChrisCross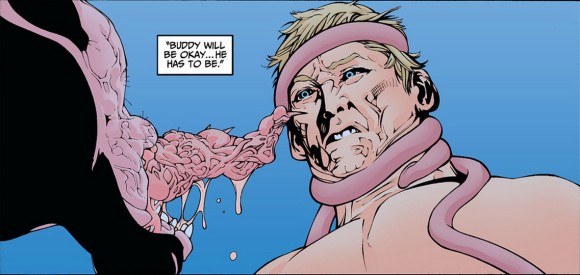 Animal Man #5
Jeff Lemire, Travel Foreman and Steve Pugh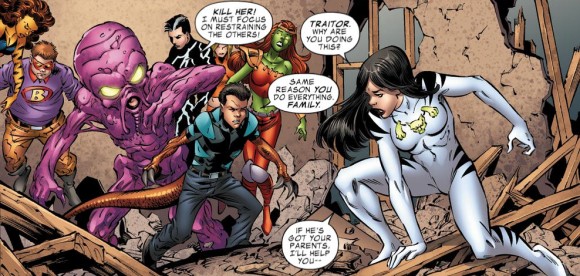 Avengers Academy #24
Christos Gage and Tom Grummett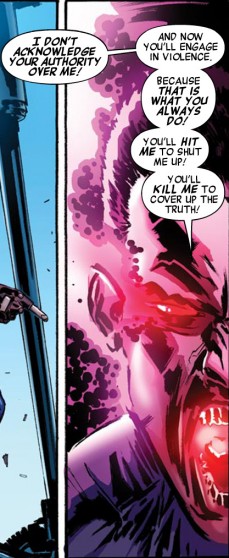 Avengers Annual #1
Brian Michael Bendis and Gabriele Dell'otto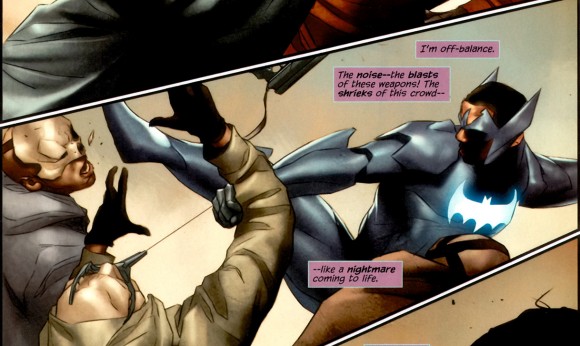 Batwing #5
Judd Winick and Ben Oliver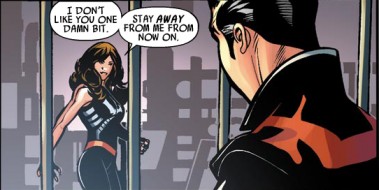 Defenders #2
Matt Fraction and Terry Dodson
Flash Gordon #2
Eric Trautmann, Alex Ross and Daniel Indro
The Goon #37
Eric Powell
Hulk #47
Jeff Parker and Elena Casagrande
Huntress #4
Paul Levitz and Marcus To
Irredeemable #33
Mark Waid and Diego Barreto
iZombie #21
Chris Roberson and J. Bone
Justice League International #5
Dan Jurgens and Aaron Lopresti
O.M.A.C. #5
Dan DiDio, Jeff Lemire and Keith Giffen
Peanuts #1
Charles M. Schulz and various others
Punisher #7
Greg Rucka and Michael Lark
Static Shock #5 (Was Taters' pick)
Scott McDaniel, John Rozum and Andy Owens
Static Shock #5 (Gavin's pick)
Scott McDaniel, John Rozum and Andy Owens
Stormwatch #5
Paul Cornell and Miguel Sepulveda
Swamp Thing #5
Scott Snyder and Yanick Paquette
Thunderbolts #168
Jeff Parker and Matthew Southworth
Uncanny X-Force #19.1
Rick Remender and Billy Tan
Villains for Hire #2
Dan Abnett, Andy Lanning and Renato Arlem
X-23 #20
Marjorie Liu and Phil Noto
That was a healthy week. Marvel did another .1 issue that made no sense, since it has nothing to do with being a jumping-on point for the series, but for a miniseries in a different universe by a different writer.
I don't know if I've used this clip on here before, but considering the Azrael gag from earlier, I might as well. I can never tire of watching this.
Robin's crazed outrage gets me every time.
New Thunderbolts post tomorrow. Hopefully.
Similar Posts: