April 4th, 2011 by
david brothers
| Tags:
frank quitely
,
sheldon vella
,
stan sakai
I spent this weekend at Wondercon, and more specifically, I spent Saturday night hand-selling Frank Quitely's original art to attendees at Isotope's smashing Saturday party. I was in the room from around 2100-0330, talking to people about the art, pointing out his insane perspectives, astonishing blue line work, and pencils. I never got bored, only repeated myself a few times (I really liked his blue line work, shut up) and generally had a lot of fun putting on an impromptu art school. (Which will pay off here on this blog once I get a chance to sit down with my favorite X-Men story ever, believe you me.)
So I'm high on comics right now. You know how it goes. Here's two recent things in comics that I liked and just sorta want to present to you so that you can like it, too. There's also one thing which is a total downer but beautiful and amazing and the saddest thing ever. Figure out which is which! I was going to do these with no commentary, but blah blah whatever. I'll keep it brief.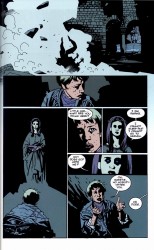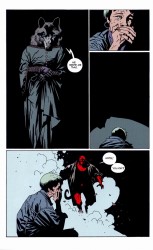 Mike Mignola, Hellboy – The Wolves of Saint August
collected in Hellboy, Vol. 3: The Chained Coffin and Others
It's "He made me this," it's Kate physically trying to hold back a sob, and it's Kate's slump. It's Mignola, man. Precious few can touch him.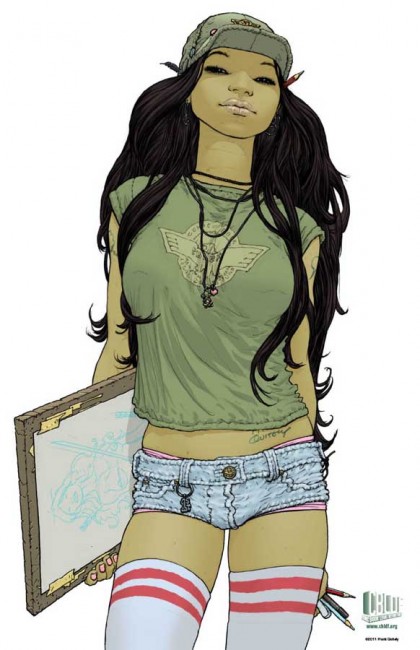 Frank Quitely's CBLDF print
She's
brown
. Do you see that? And she's cute, and her necklaces are neat.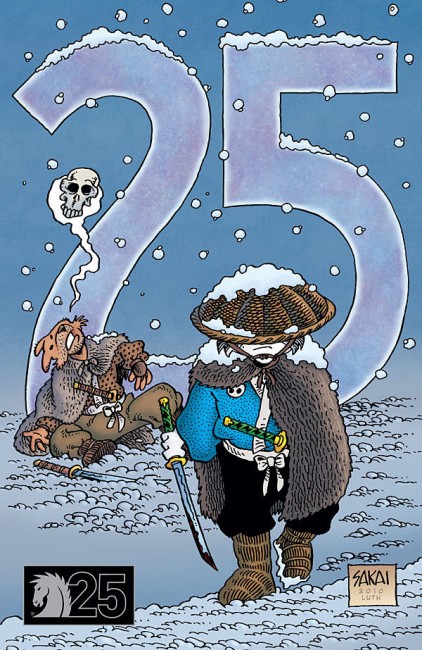 From Stan Sakai's Usagi Yojimbo 136,
in honor of the Dark Horse's 25th anniversary.
I love Usagi, and I love this image. I mean, dang, look at it already.
Bonus round: X-Men To Serve and Protect, which was otherwise completely forgettable (or, no, strike that–the Immonen Gambit/Hellcat jawn was pretty good) comes this treat from Jed McKay and Sheldon Vella: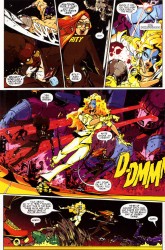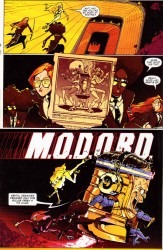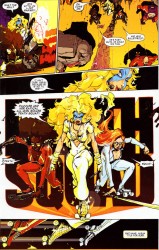 Two things:
1. "DEATH! SQUAD!" is ill
2. "White chicks, am I right?" Colleen is so down. She's great.
Good time to be a comics fan, I think.
Similar Posts: