June 26th, 2010 by
Gavok
| Tags:
venom
An online discussion about Spidey Super Stories led to someone making the joke about how Sesame Street and Marvel share continuity and how he'd like to see the Venom symbiote latch onto the Cookie Monster. We all had a laugh, but a guy named Carl the Shivan decided to go the extra mile. What followed is the most beautiful thing I've ever seen.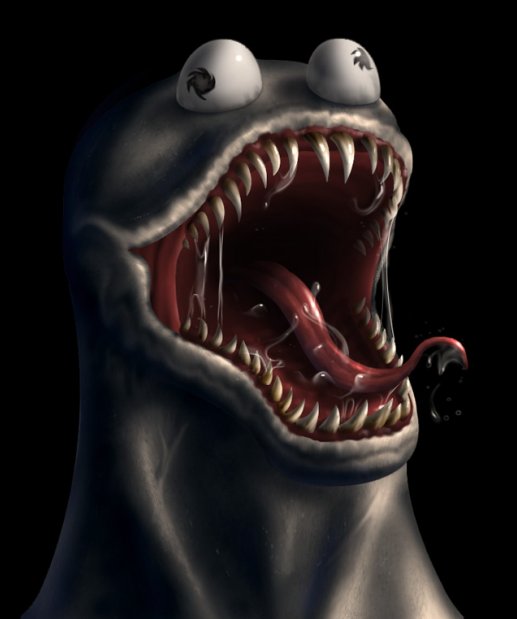 "GROVER! We'll make you pay for the way you've humiliated us! You may have fooled others, but we know that you are the true monster at the end of this book!"
Venom Nom Nom is brought to you by the letter V.
Similar Posts: