November 13th, 2008 by
Gavok
| Tags:
cyclops
,
iriffs
,
jeph loeb
,
magneto
,
Marvel comics
,
rifftrax
,
ultimate edit
,
ultimatum
,
wolverine
,
x-men
Yesterday's installment featured what was essentially the Ultimate Super-Villain Team-Up getting taken down a peg. Speaking of villains, it's time to reveal who's behind the events of Ultimatum. It's going to be a huge surprise if you ignore every single shred of hype for this godawful comic.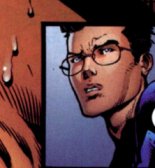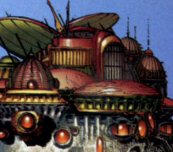 That's enough for now. Maniac Clown and I will be back next time. Finch is good with deadlines, right? So it isn't going to take nearly a year like the last time?
Once again, please give our iRiff take on Superman in Japoteurs a look. It's only a dollar. Scratch that, it's 99 cents! See? We're trying to trick you into thinking that you're paying for something that isn't really a dollar when it kinda just is!
I think I'm doing this wrong.
Similar Posts: