The King of Trios Retrospective: Contents Page
August 30th, 2012 Posted by
Gavok
|
Ever since early 2007, Philly-based indy wrestling organization CHIKARA has put together an annual 3-day tournament featuring 16-28 teams of three battling it out for the title of King of Trios. Such teams include CHIKARA regulars and guests from all walks of wrestling life, whether they be retro acts, unknowns in the indy wrestling world, indy favorites, international superstars or even giant monsters from the Kaiju Big Battel universe. These shows always deliver and in preparation for the 2012 tournament, I've been doing a post-a-day look back at its history.
Non-Trios Stuff
CHIKARA Primer: An explanation of everything CHIKARA.
CHIKARA Comic-to-DVD Cover Gallery: A lot of the time, the CHIKARA DVDs are based on comic book covers. Here's an outdated comparison list.
King of Trios Retrospective: Prologue: A personal look back at how I got into CHIKARA in the first place.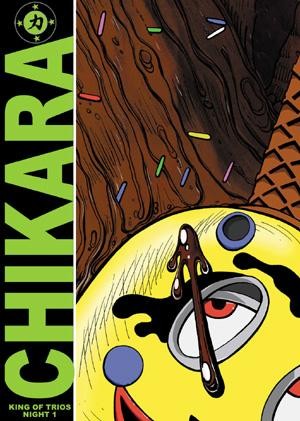 King of Trios 2007
Prelude
Night 1
Night 2
Night 3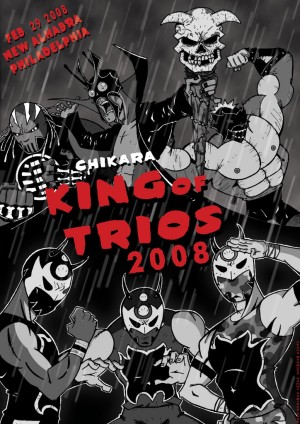 King of Trios 2008
Prelude
Night 1
Night 2
Night 3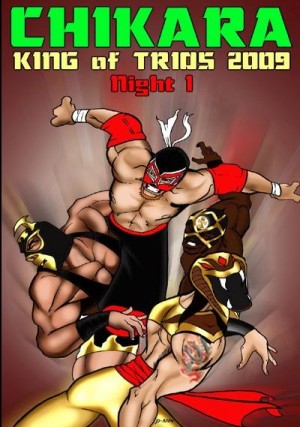 King of Trios 2009
Prelude
Night 1
Night 2
Night 3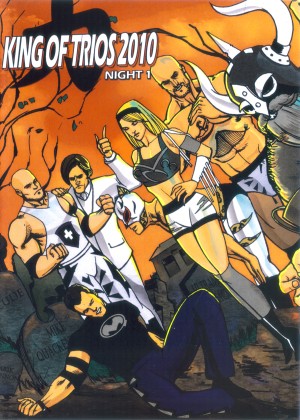 King of Trios 2010
Prelude
Night 1
Night 2
Night 3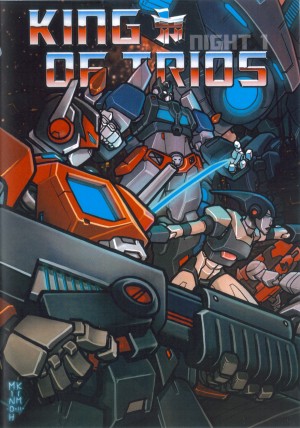 King of Trios 2011
Prelude
Night 1
Night 2
Night 3
King of Trios 2012
Prelude