September 15th, 2013 Posted by Gavok
Howdy. I didn't read too much this week (though I did pick up the Street Fighter Origins: Akuma comic, which was neat), but Matlock went the distance. Goddamn. He's flanked by Gaijin Dan and Space Jawa. Normally, I'd follow up this update with This Year in Panels, but next week is closer to the actual ThWiP anniversary, so I'll do it then.
Which is a reminder that if you want to contribute to the second attempt at This Character in Panels, you're more than welcome. I'll be doing that update on Friday the 27th.
Apologies for the low level of updates here. It's been busy times for me. I'm working full hours at my job, I'm doing the Den of Geek thing and I have assignments to do for my sketch writing class. Once that last part is finished with, I'm sure I'll be a bit more prolific here. In the meantime, I have two new Den of Geek articles up. One for the 10 Most Uplifting Moments in Professional Wrestling and another in the form of a guide to the current TMNT storyline City Fall.
Now this is the part of Sprockets where we show panels.

Action Comics #23.2
Greg Pak and Ken Lashley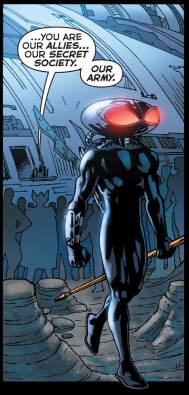 Aquaman #23.1 (Gavin's pick)
Geoff Johns, Tony Bedard and Claude St. Aubin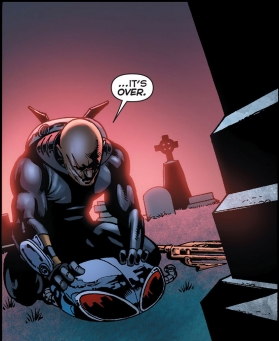 Aquaman #23.1 (Matlock's pick)
Geoff Johns, Tony Bedard and Claude St. Aubin