December 16th, 2013 by
Gavok
| Tags:
captain america
,
panels
,
superior foes of spider-man
,
thunderbolts
Welcome to This Week in Panels. This week, we see the return of Matlock, who has sent a bunch of Marvel panels. This includes Mighty Avengers, which frustrates me. Not only is it supposedly really well-written and fun, but the latest issue just brought back Luke Cage's old sidekick DW Griffith. I would LOVE to go read it, but… Greg Land is drawing it. Damn it.
Also with us are Gaijin Dan and Space Jawa. Jawa pointed out to me this video of Lego Venom going on a rampage and God bless him for that.
At Den of Geek US, I did an article on 10 Marvel What If Concepts That Actually Happened. Unfortunately, I totally forgot about Sentinel until after the fact.
Oh, and this week's Batman '66 is pretty interesting. It's a King Tut storyline, but it's also an origin of a Batman villain who never got a chance to be on that show. That little insignia should be a big hint.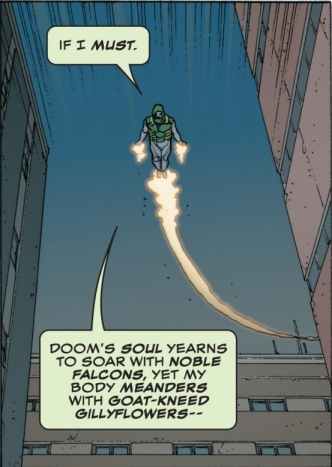 Avengers A.I. #7
Sam Humphries and Andre Lima Araujo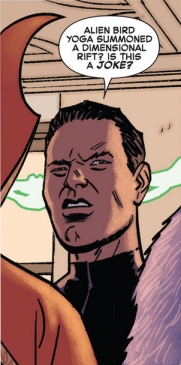 Avengers Plus X-Men #15
Jai Nitz, Gerry Duggan, Greg Smallwood, David Yardin and Cam Smith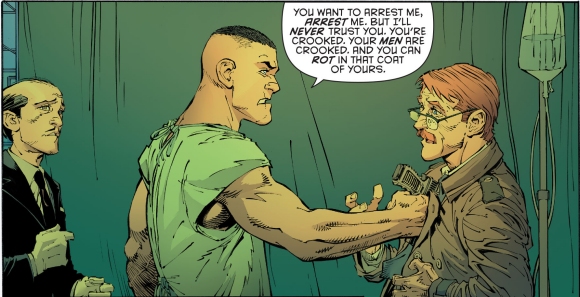 Batman #26
Scott Snyder and Greg Capullo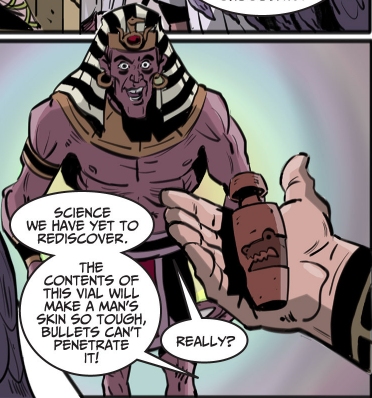 Batman '66 #23
Jeff Parker and Ruben Procopio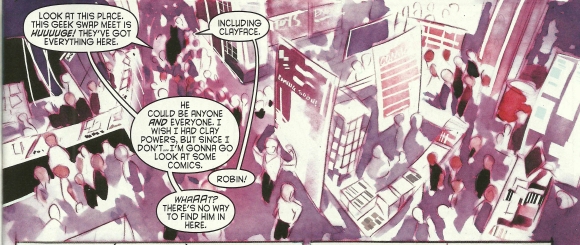 Batman: Li'l Gotham #9
Dustin Nguyen and Derek Fridolfs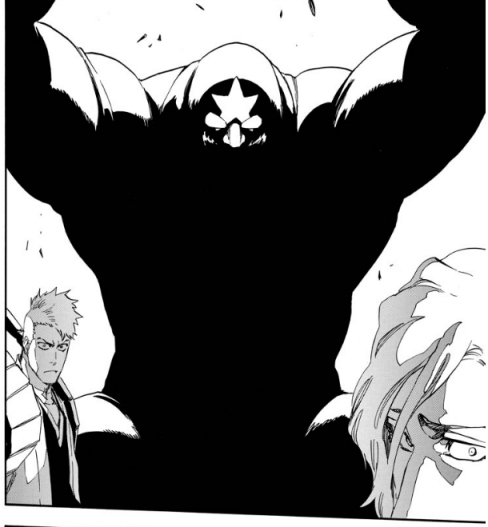 Bleach #560
Tite Kubo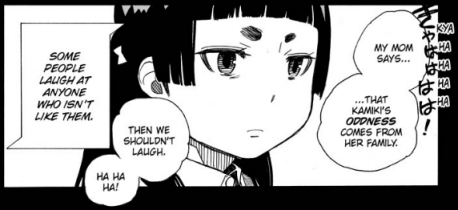 Blue Exorcist #52
Kazue Kato

Captain America #14 (Gavin's pick)
Rick Remender and Carlos Pacheco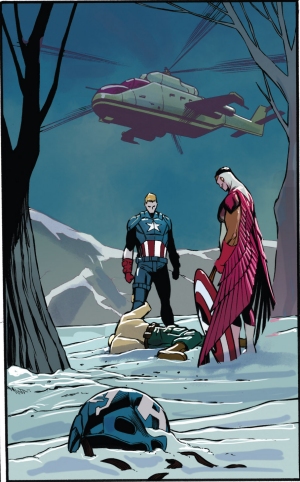 Captain America #14 (Matlock's pick)
Rick Remender and Carlos Pacheco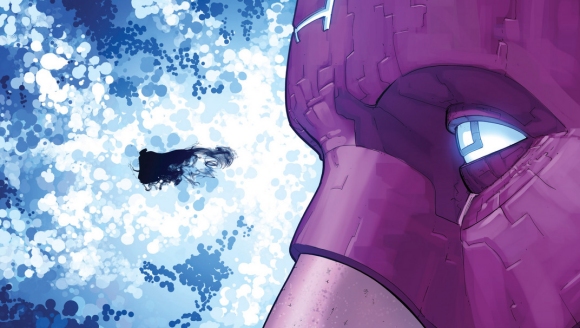 Cataclysm: Ultimate Spider-Man #2
Brian Michael Bendis and David Marquez

Dragon Ball Z #43
Akira Toriyama
Green Lantern Corps #26
Van Jensen, Robert Venditti and Bernard Chang
Inhumanity: The Awakening #1
Matt Kindt and Paul Davidson
Invincible #107
Robert Kirkman and Ryan Ottley
Mega Man #32
Ian Flynn and Mike Cavallaro
Mighty Avengers #4
Al Ewing and Greg Land
Naruto #657
Masashi Kishimoto
Nisekoi #102
Naoshi Komi
One Piece #730
Eiichiro Oda
One-Punch Man #30
ONE and Yusuke Murata
Powerpuff Girls #4
Troy Little and Jeremy Colwell
Superior Foes of Spider-Man #6 (Matlock's pick)
Nick Spencer and Steve Lieber
Superior Foes of Spider-Man #6 (Gavin's pick)
Nick Spencer and Steve Lieber
Thunderbolts #19 (Gavin's pick)
Charles Soule and Gabriel Hernandez Walta
Thunderbolts #19 (Matlock's pick)
Charles Soule and Gabriel Hernandez Walta
Toriko #260
Mitsutoshi Shimabukuro
Uncanny X-Men #15
Brian Michael Bendis and Kris Anka
World Trigger #42
Daisuke Ashihara
WWE Superstars #1
Mick Foley, Shane Riches and Alitha Martinez
Ah, WWE Superstars. It is awesome. Rather than stories about wrestlers doing wrestler things, it's a crime noir universe where the inhabitants of Titan City are wrestlers being non-wrestler people. Like Christian is captain of the police force, Randy Orton is part of the mafia, the Shield are corrupt cops and the Wyatt Family… well, the Wyatt Family are the exact same, really. Chris Sims did a great review of it here. I probably won't be writing much about it until the first arc is over.
In the meantime, I'm definitely going to watch and review this masterpiece once it comes out.
Similar Posts: