November 11th, 2012 by
Gavok
| Tags:
deadpool
,
panels
,
x-force
Hey folks. Back from watching Wreck-It Ralph, which I consider the second-best racing movie to star John C. Reilly. I enjoyed the movie, although the explicit Custer's Revenge sequence was a little too hardcore for a Disney film. Maybe it's just me.
My crew for this week includes Gaijin Dan, Jody and Was Taters. Taters has decided that all of her picks from Worlds' Finest will be based on how the comic has become about Power Girl being naked and little else. Fun trick of DC, giving her a more conservative outfit only to pull the rug out.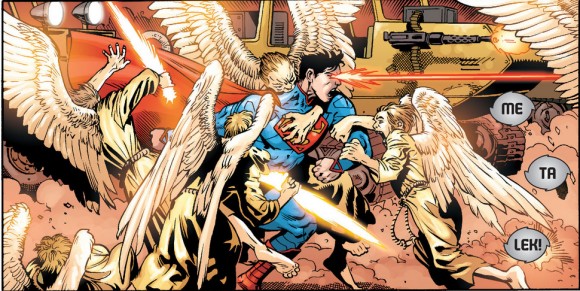 Action Comics #14
Grant Morrison, Rags Morales, Sholly Fisch and Chris Sprouse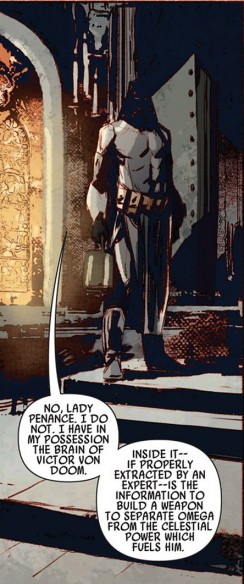 Age of Apocalypse #9
David Lapham and Roberto de la Torre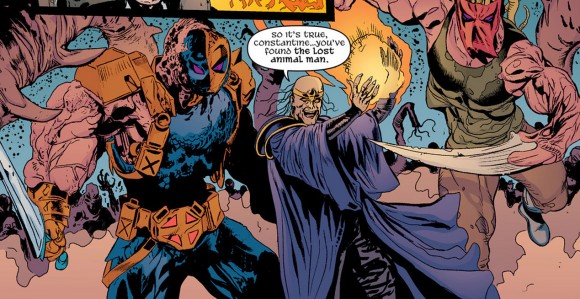 Animal Man #14
Jeff Lemire, Steve Pugh and Timothy Green II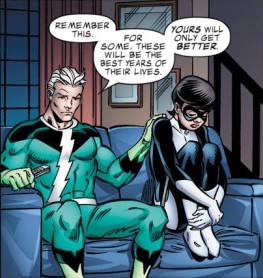 Avengers Academy #39
Christos Gage and Tom Grummett

Avengers vs. X-Men Consequences #5
Kieron Gillen and Gabriel Hernandez Walta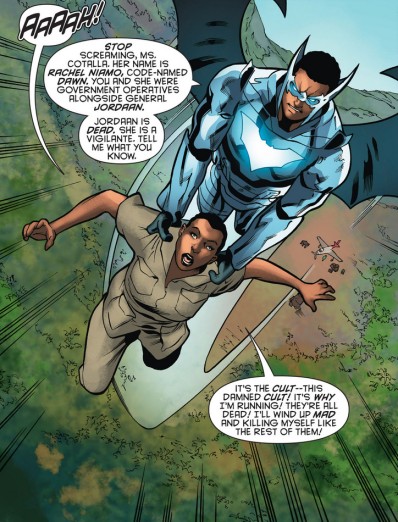 Batwing #14
Judd Winick and Marcus To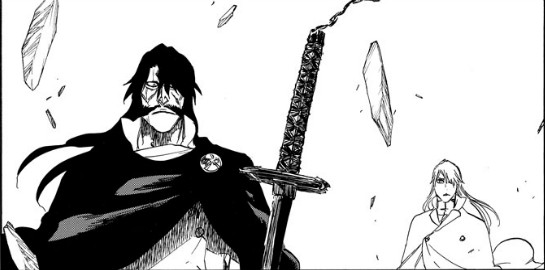 Bleach #512
Tite Kubo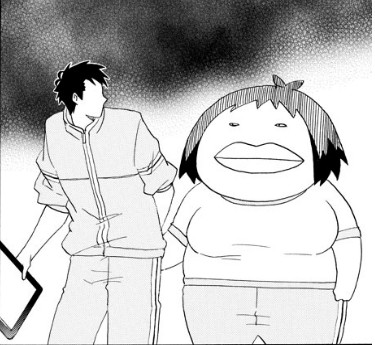 Cross Manage #6
KAITO

Deadpool #1 (Jody's pick)
Gerry Duggan, Brian Posehn and Tony Moore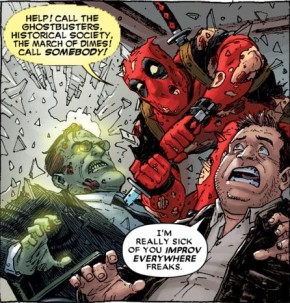 Deadpool #1 (Gavin's pick)
Gerry Duggan, Brian Posehn and Tony Moore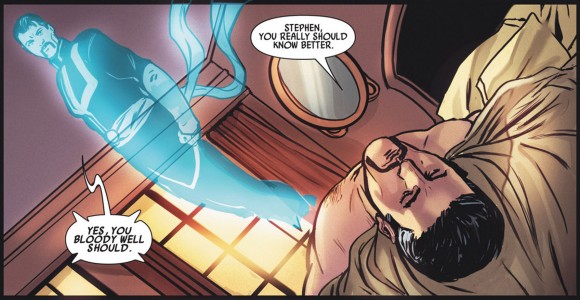 Defenders #12
Matt Fraction and Mirco Pierfederici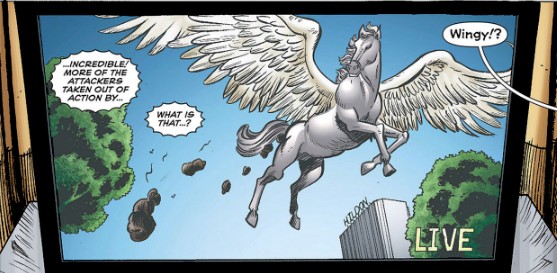 Dial H #6
China Mieville and David Lapham
Green Lantern #14
Geoff Johns and Doug Mahnke
Manhattan Projects #7
Jonathan Hickman and Nick Pitarra
Naruto #606
Masashi Kishimoto
One Piece #685
Eiichiro Oda
Scarlet Spider #11
Chris Yost, Reilly Brown and Khoi Pham
Stormwatch #14
Peter Milligan, Will Conrad and Cliff Richards
Swamp Thing #14
Scott Snyder and Yanick Paquette
Takama-ga-hara #15
Jyuuzou Kawai
Toriko #208
Mitsutoshi Shimabukuro
Uncanny X-Force #33 (Jody's pick)
Rick Remender and Phil Noto
Uncanny X-Force #33 (Gavin's pick)
Rick Remender and Phil Noto
Worlds' Finest #6
Paul Levitz, Kevin Maguire and George Perez
Weird how being one with the Rot has made Deathstroke look more Liefeldian than in his own book.
I'm going to miss Avengers Academy, although I guess it's about time it's sent off to pasture. Not planning on reading that stupid-looking Battle Royale follow-up they have planned unless it gets some surprisingly good word of mouth.
I recently watched the Rifftrax of Guy From Harlem. It's worth a look.
Similar Posts: