April 10th, 2011 by
Gavok
| Tags:
axe cop
,
captain america
,
fear itself
,
irredeemable
,
marvel zombies
,
panels
Before I get to the panels, I'd like to point out that Rand Hall, a reader inspired by my old Top 100 What If Countdown list to read every single What If issue has finished his own list of his 25 favorite issues of the series. A great choice for #1, which would definitely make my top 10 when I redo my list. Maybe even top 5. If anything, I consider it my all-time favorite Dr. Doom story.
I'm only joined by Space Jawa this week. He only covered one comic, but also included the backup and it starts with A, so he pretty much conquers the above-the-cut part of the article. Well played.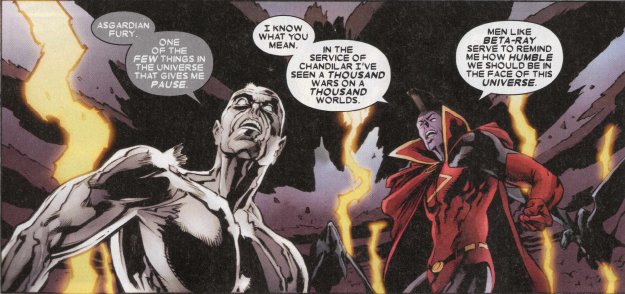 Annihilators #2
Dan Abnett, Andy Lanning and Tan Eng Huat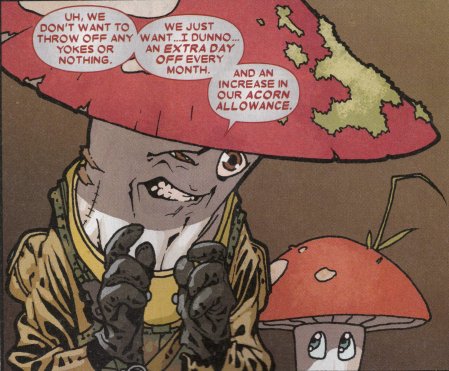 Annihilatiors #2 (backup)
Dan Abnett, Andy Lanning and Timothy Green II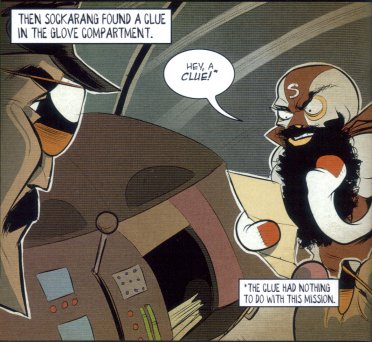 Axe Cop: Bad Guy Earth #2
Malachai Nicolle and Ethan Nicolle

Fear Itself #1
Matt Fraction and Stuart Immonen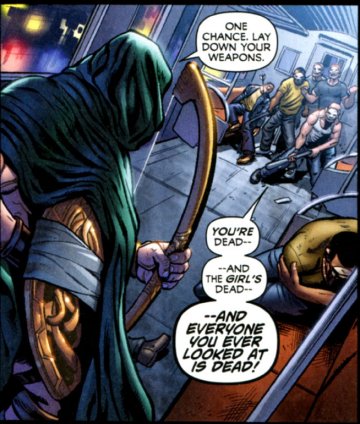 Herc #1
Greg Pak, Fred Van Lente and Neil Edwards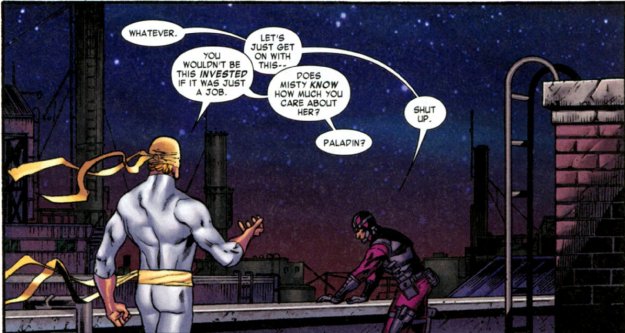 Heroes For Hire #5
Dan Abnett, Andy Lanning and Robert Atkins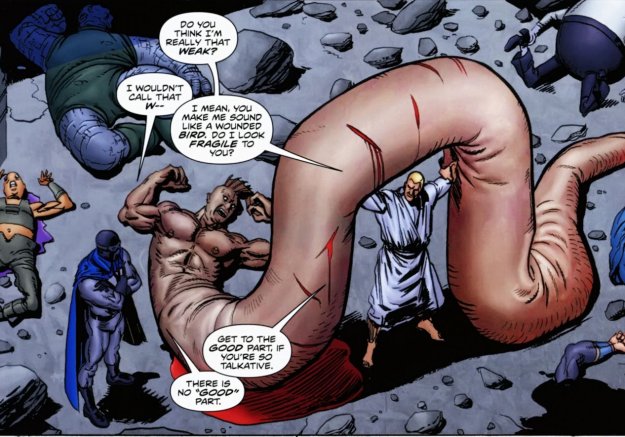 Irredeemable #24
Mark Waid, Peter Krause and Diego Barreto

Marvel Zombies Supreme #3
Frank Marraffino and Fernando Blanco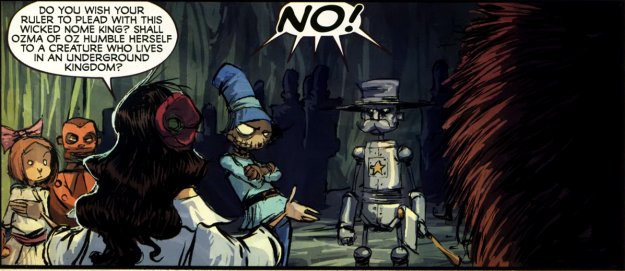 Ozma of Oz #5
Eric Shanower and Skottie Young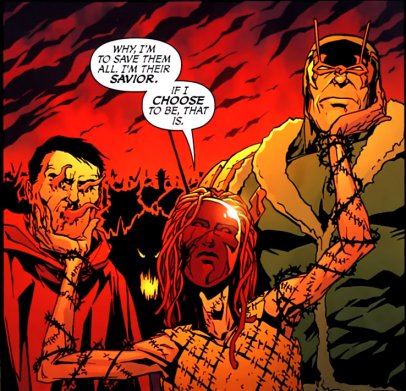 Secret Six #32
Gail Simone and J. Calafiore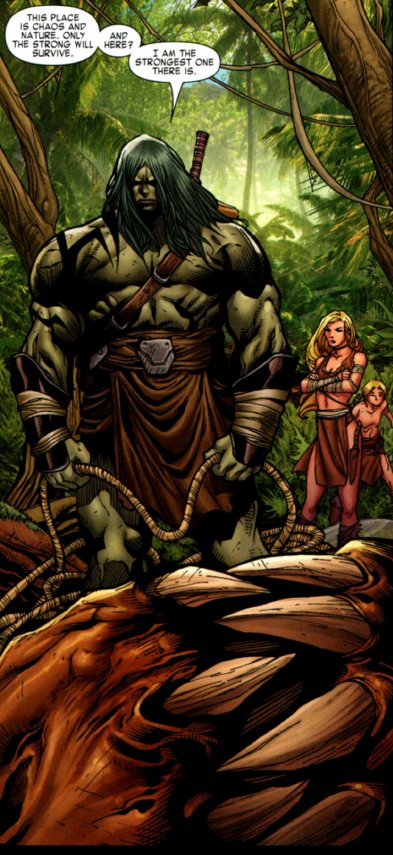 Skaar: King of the Savage Land #1
Rob Williams and Brian Ching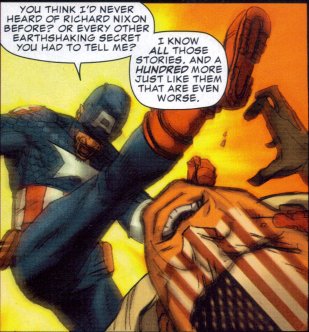 Ultimate Captain America #4
Jason Aaron and Ron Garney
Ultimate Captain America was as badass and kickass as you'd expect from Jason Aaron, but I had to laugh at the last page. I cropped it so as not to spoil too much, but as you can probably figure, he's reading from the bible.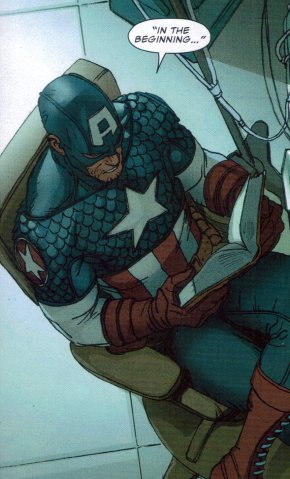 Ah, good old Genesis verse 1. Tucked all the way in the middle of the bible.
Similar Posts: