May 14th, 2010 by
david brothers
| Tags:
eric wallace
Cinder! No, not this Cinder, I mean the one created (I assume) by Eric Wallace and Fabrizio Fiorentino for their upcoming run on Titans. This excerpt is from Titans: Villains for Hire Special, which introduces the team to the DC Universe and readers by interspersing their motivation stories with shots of Ryan "The Atom" Choi getting murked. Here's Cinder's origin, featuring art by Sergio Ariño (I think–the title card is unclear on who did what, but it definitely isn't Mike Mayhew or Fiorentino). She has the power to… well, if you've ever played Killer Instinct, she's basically Cinder from that, but with boobs and a mad-on for child molesters. Read on: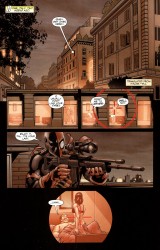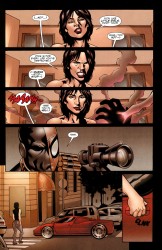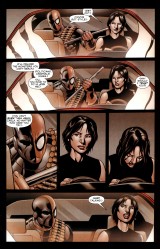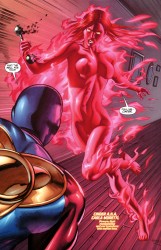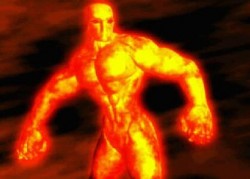 Possible punchlines:
-Never trust a big butt and a smile.
-If you think she's bad, her sister Glacius is ten times worse!
-Doctor, I've got this burning sensation…
-She's cute, but I heard she burns through her boyfriends like nobody's business.
I liked Wallace and Fiorentino's Ink. Thought it was pretty clever, and a good read overall. But Titans… might have to give that one a miss.
I pretty much had the same reaction as Deathstroke to this scene, too. "…huh." Volcano Vagina, man. What're you gonna do?
Similar Posts: