May 31st, 2013 Posted by Gavok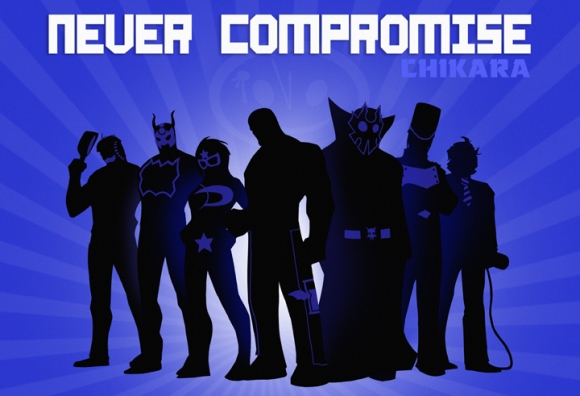 This Sunday at 4:00 (with a free pre-show at 3:30), my favorite indy wrestling promotion CHIKARA is doing their next big internet pay-per-view in the form of Aniversario: Never Compromise, celebrating the 11th anniversary of the company's existence. While it's their fourth run at iPPV, it'll be the first time you'll see me there, as I've got my tickets to the Trocadero in Philadelphia.
You can order the show here, while on the Saturday before it, they're going to be doing a free hype show called Countdown to Aniversario: Never Compromise.
If you're even a slight fan of wrestling and don't know anything about CHIKARA, I've written up a much-enjoyed primer a year ago. It can probably use an update, but here's what you need to know: this is a wrestling show where the last event's title match ended due to TIME TRAVEL PARADOX. CHIKARA, baby.
Since it's been a year, who's who and what's what? A lot of this, the 12th season, revolves around this man, Wink Vavasseur.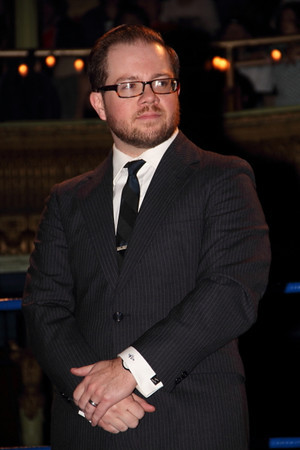 Since the beginning of 2011, Wink has been the Director of Fun of CHIKARA, the guy who makes the matches. He got the job due to his father's company Worldwide Media Development Corporation. At first, Wink was a welcome sight to the fans, as he replaced corrupt previous Director of Fun Dieter VonSteigerwalt, who was more dictator than director. While Wink came off as an egotistical corporate stooge with little knowledge on how wrestling works, he was harmless enough and stumbled upon a couple good ideas, such as the creation of CHIKARA's Grand Championship and the season-long tournament to crown it. At worst, he was gullible and susceptible to the swaying of the unpopular members of the roster, leading to some decisions that gave them the upper hand.
One constant is that Wink isn't too keen on champion Eddie Kingston and wants the title off of him. It started out as kind of a passive aggressive thing, but over time, it's become more overt. He's become more blunt in his corporate activities, which has painted him as an enemy to the eyes of the CHIKARA fans. After a couple things got out of his control, his father spoke down to him and warned him, "No more screw-ups." Since then, Wink's thirst for respect has driven various wrestlers out of the company via quitting and firing. Time will tell if his power trip will bring him higher or if his house of cards will crumble. Perhaps we'll find out at Never Compromise.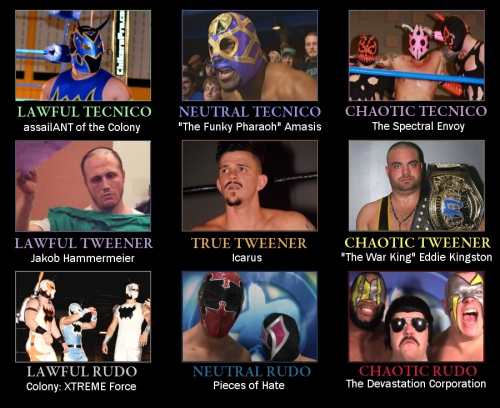 (click to enlarge)
Sorry, I couldn't resist.
Now let's look at the scheduled matches and the wrestlers involved.