January 14th, 2012 by
Gavok
|
Every now and then, Something Awful does a bit for their Photoshop Phriday called Mixed-Up Movie Captions. The idea is that you take the still of one movie and add a subtitle of a quote from another movie. It's an incredibly fun creative exercise. Over a year ago, they did one and I took part, coming up with a bunch of entries. Some got used, some didn't.
Yesterday, they put up a new batch as created by the Something Awful forum. Once again, I had a grand old time playing this game and they even chose nine of my images in the feature. Since I did so many, I thought I might as well feature all my work.
Some of these will get a little more obscure than others. I have some reference at the bottom just in case. And sorry about the Buffalo Rider one. Not the easiest movie to find a clean image of.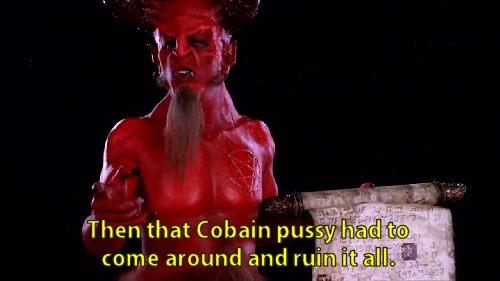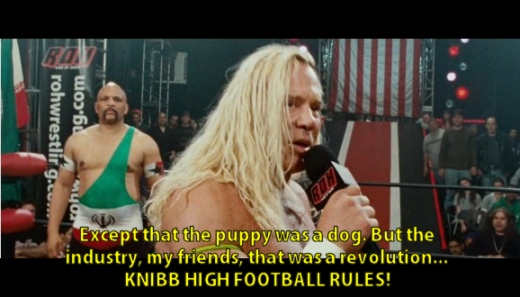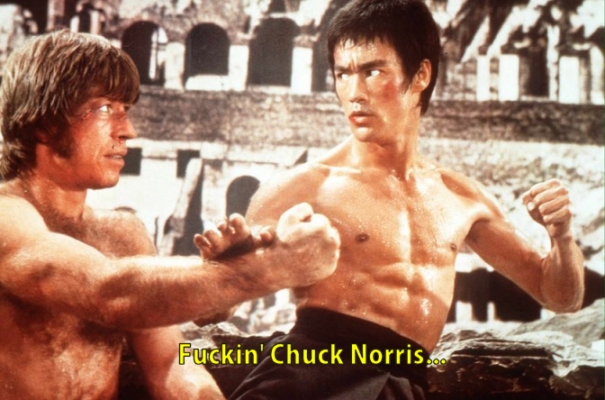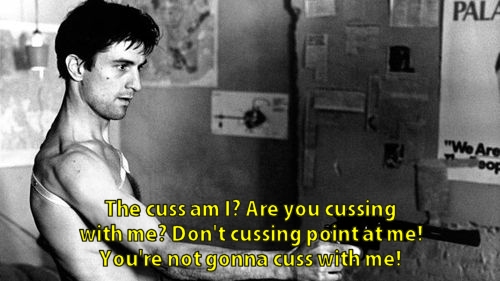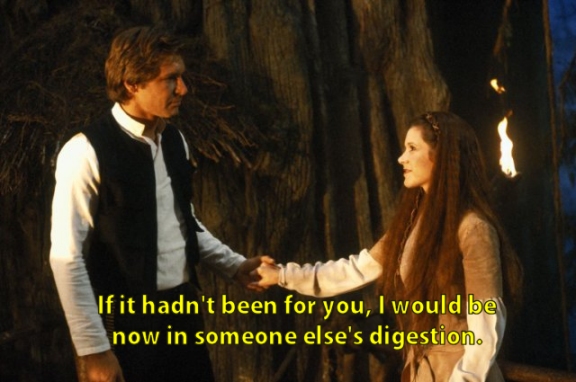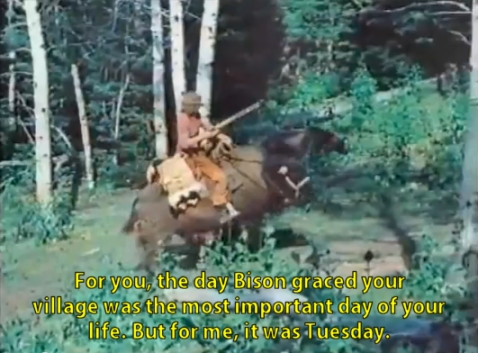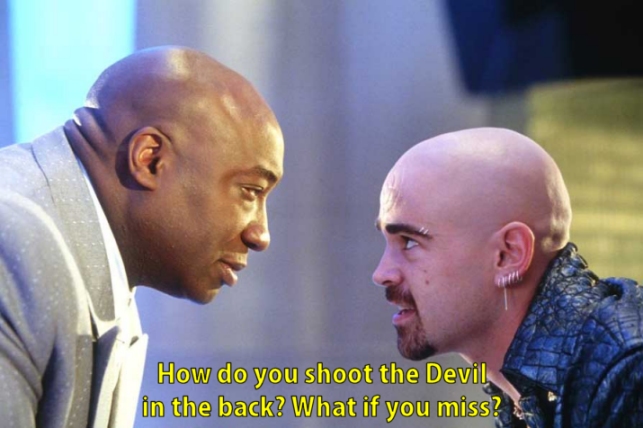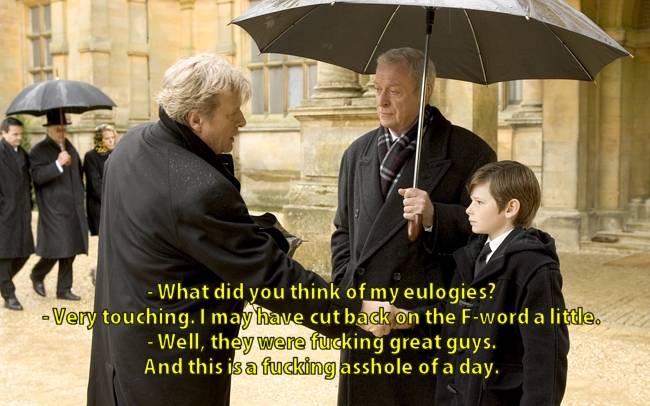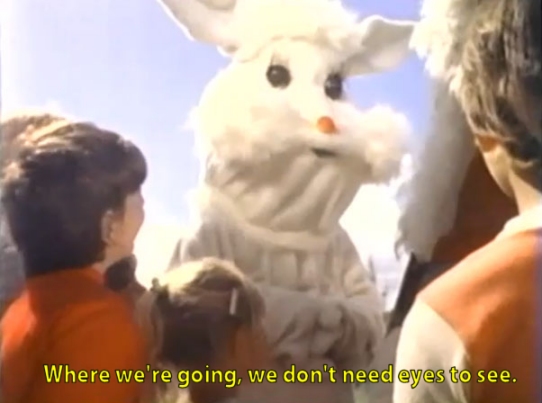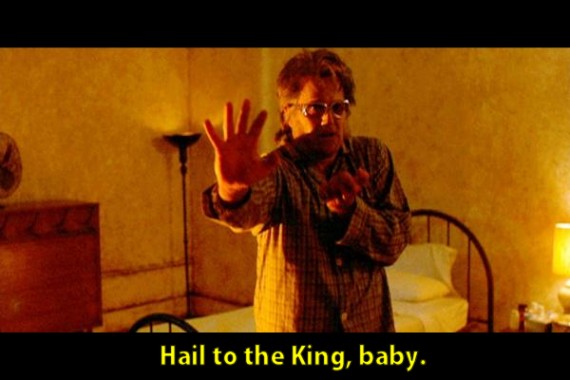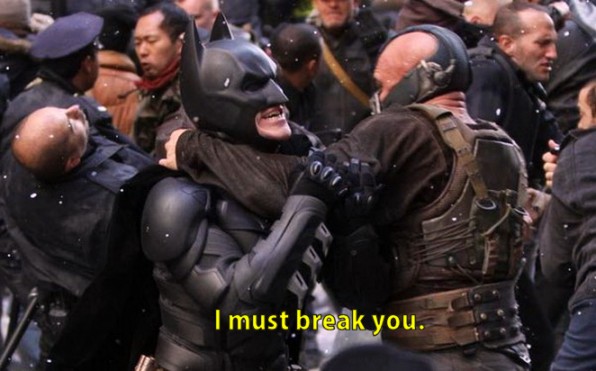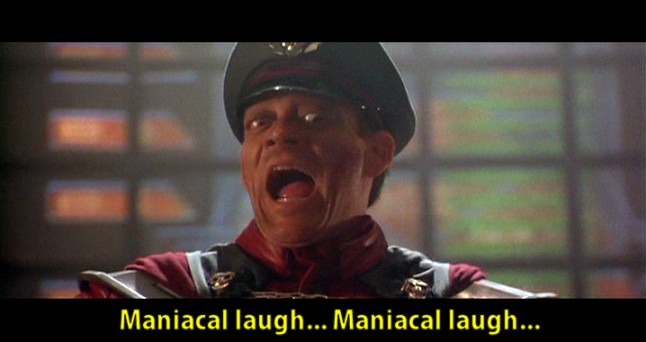 And here's the glossary.
One Flew Over the Cuckoo's Nest/Kung Pow: Enter the Fist
Spider-Man 3/Star Wars Episode 2: Attack of the Clones
Anchorman/Nightmare on Elm Street 3: The Dream Warriors
Inglourious Basterds/Gremlins 2: The New Batch
Once Upon a Time in Mexico/Blade Runner
Tenacious D and the Pick of Destiny/The Wrestler (note: Dave Grohl is playing Satan there)
The Wrestler/Billy Madison
Freaked/The Muppets
Teenage Mutant Ninja Turtles II: The Secret of the Ooze/The Room
Pinocchio/Bad Boys 2
Batman Beyond: Return of the Joker/Watchmen
Way of the Dragon/Dodgeball: A True Underdog Story
X-Men Origins: Wolverine/Castaway
Taxi Driver/The Fantastic Mr. Fox
Iron Man/The Incredibles
Ninja Academy/Speed Racer
Return of the Jedi/Titanic: The Legend Goes On
Of Mice and Men/Being John Malkovich
Buffalo Rider/Street Fighter: The Movie
Daredevil/The Usual Suspects
How the Grinch Stole Christmas/A Night at the Opera
Superman/Mystery Science Theater 3000: The Movie
Batman Begins/MacGruber
Santa and the Ice Cream Bunny/Event Horizon
Bubba Ho-Tep/Army of Darkness
Mortal Kombat/Wayne's World
Fargo/Hamlet 2
Reservoir Dogs/Return of the Living Dead
The Dark Knight Rises/Rocky IV
Flash Gordon/Top Gun
Street Fighter: The Movie/The Muppets
Batman/Daffy Duck's Quackbusters
One Flew Over the Cuckoo's Nest/Kung Pow: Enter the Fist
Similar Posts: