August 16th, 2011 by
david brothers
| Tags:
daas
,
ofwgkta
The Damon Albarn Appreciation Society is an ongoing series of observations, conversations, and thoughts about music. Here's the ninth, where I talk out why Hodgy Beats of MellowHype is ill and how he interacts with Left Brain's beats.
Minutes from previous meetings of the Society: The Beatles – "Eleanor Rigby", Tupac – Makaveli, Blur – 13 (with Graeme McMillan), Blur – Think Tank (with Graeme McMillan), Black Thought x Rakim: "Hip-Hop, you the love of my life", Wu-Tang Clan – Enter The Wu-Tang (36 Chambers), On why I buy vinyl sometimes, on songs about places
---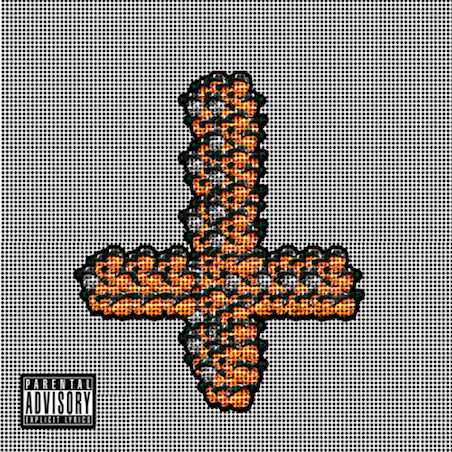 I liked Tyler, the Creator's Goblin, but I think MellowHype's Blackendwhite is a better album overall. I've got a free giveaway code for the entire album, too, so if you want it, leave a comment on this post (using your real email address, obviously) telling me your favorite rap song, favorite rap album, and why for both.
MellowHype is lyricist Hodgy Beats and producer (mostly) Left Brain. It's not really in the same vein as Tyler's aggressively transgressive lyrics at all, though Hodgy isn't afraid to… go dark? Is that the best word for it? But nah, Hodgy puts me in mind of Fabolous, in terms of being lyrical, and AZ or The Lox or Nature, cats with real ill flows and a variety of styles. It's funny that my brain goes directly to New York when trying to draw a comparison for Hodgy, but I can't really think of any LA cats who spit similarly. Hodgy feels a little like 1997-2002 NYC to me, you know?
I think it's because of how he spits. He's a clever dude, with a strong grasp of wordplay and flow. His voice is real distinct, maybe a little on the high side, which gives his rhymes a certain flavor. Something like "F666 The Police" feels like Los Angeles to me, with that real aggressive Ice Cube "fuck the police" stance, but his flow skips all over the beat, and almost setting the pace for the beat, instead of vice versa. His first verse speeds up, too, and then slips back down a gear when the hi-hats (I think?) drop out. He's not just killing time over a beat–he's genuinely part of the song.
(Tyler's verse on "F666 The Police" is great, too–crude, evil, and hilarious. "Well, that's not happening, captain/ Not this time nigga, BAP! BAP! BAP! BAP!/ 'Houston, we have a nigger down/ And the nigger that did it loves them gun sounds'" never fails to slay me.)
It's that cleverness that really hooked me into Hodgy. I'm not a backpacker any more, but that sorta thing dies hard. You've gotta come with a lyrical spherical dirigible because of me your girl is hysterical that's an empirical miracle at some point to really impress me. Smart dumb rhymes like that, dumb smart rhymes (Young Jeezy: "Big wheels, big straps, you know I like it super-sized/ Passenger's a red bone, her weave look like some curly fries/ Inside's fish sticks, outside's tartar sauce/ Pocket full of celery, imagine what she telling me/ Blowing on asparagus/ the realest shit I ever smoked/ Ridin' to that Trap or Die/ the realest shit I ever wrote/ They know I got that broccoli, so I keep that glock with me"), just give me something to make me grin and I'm good. And Hodgy does it on his first verse on the entire album:
Uh, it's a Monday night, I'm comin' home like it's Friday
Live everyday high, burnin' kush on the highway
On my way to Rico to make it final in the mornin'
Forgettin' to study up for my final in the mornin', fuck it
It's only a final and plus it's borin', however
Tyler's back hittin' spinals when the chords end
Skeleton elephant golden elements bezelin'
We spit because we're sick and irrelevant to your relevance
I'm comin' down, but not from my high
I should live in a plane, shit I feel that fly
What I like is how he starts the verse like he's dragging his way out of bed, and then starts hitting you with layered internal rhymes and rhythms ("Friday day" -> "day high" -> "the highway"), and then keeps stacking with the N sounds in the next few bars, and then doubling down on the whole affair with "skeleton elephant golden elements bezelin'". And then one more line about how he raps ("sick and irrelevant to [you]") that matches the flow of the previous bars and then he drops down a gear in complexity and pace.
This is good stuff, and "Primo" is a real weird song to begin an album on. It's actually sort of like Bone Thugs's "Mr. Ouija" in my head, but without the clear introduction that comes before it on Creepin on Ah Come Up. "Primo" (like "Mr. Ouija") should theoretically be the song that sets the tone for the album. Sort of a "This is what you're going to hear."
But nah. It's just something to ease you into tracks like "Gunsounds," which is a hard hitter. Left Brain's beat is all impact, with no softness or singsongy messing around. Hodgy rides the beat with hard breaks between most of his bars and then he pulls back from that and kicks another thick cloud raps before easing back again to the wide open bars.
I'm a big believer in the "He's the DJ, I'm the Rapper" team-up. TI and Toomp, Common and NoID, Nas and Premo, David Banner and TI, Mannie Fresh and Juvie, The Clipse & the Neptunes, all of these cats work real well together. The beats match the rhymes, but are just off enough to pull out something great. The rapper has to work a little, and he shines. Left Brain and Hodgy Beats work together real well, and Hodgy gets to kick a number of different flows over the course of the album.
I'm a fan, man. At 11 tracks and a shade over half an hour, this is a lean album. I don't want to skip any of the joints, but "Gunsounds," "F666 the Police," "64," and "Deaddeputy" are songs that definitely stand out. If I'm just listening while I write (like I am right now) I might play them a few times in a row, but if I'm bumping the album as a whole, they give me something extra special to look forward to. And I can't even front, I forgot about "Igotagun" every single time and get caught by surprised by that double time flow and then halting flow in verse two ("swag-me-the-fuck-out")
Something cool: I copped the MP3s ages ago, bought the MP3 album this year, and then bought the vinyl because I like it that much. Turns out the vinyl pressing is transparent. I've got a white album (Big Boi's Sir Lucious Leftfoot
Similar Posts: