December 26th, 2010 by
Gavok
| Tags:
galactus
,
marvel vs capcom 3
,
taskmaster
,
videogames
So a few months ago, someone online posted a leaked list of the roster for Marvel vs. Capcom 3. Big deal, there are leaked lists all over the place and they have crap like Howard the Duck and Dio Brando in there. This specific list has been right on the money again and again for every reveal and leak. Especially the specifics of the downloadable characters. That does make me late to the party, but I post this now because the more interesting inclusions has finally been made public via leakage.
First, let's look at the confirmed list:
– Morrigan Aensland
– Amaterasu
– Arthur
– Tron Bonne
– Captain America
– Chun-Li
– Crimson Viper
– Dante
– Deadpool
– Doctor Doom
– Dormammu
– Felicia
– Hulk
– Iron Man
– Magneto
– MODOK
– Chris Redfield
– Ryu
– She-Hulk
– Shuma Gorath
– Nathan "Rad" Spencer
– Spider-Man
– Storm
– Super-Skrull
– Thor
– Trish
– Jill Valentine
– Viewtiful Joe
– Albert Wesker
– Wolverine
– X-23
– Zero
From the list, that leaves seven characters left to be officially announced. The four who haven't been hinted at in any capacity are Phoenix, Sentinel, Hsien-Ko and Akuma. About a month or so ago, a picture appeared online of a Capcom employee's office with Mike Haggar on a monitor. So we got that going for us.
Today, an interesting development happened. On the Comic Art Fans website, Kevin Sharpe posted a few pages of the Marvel vs. Capcom 3 tie-in comic. Images included Hulk dealing with the Resident Evil crew and various Marvel guys fighting their counterparts from the trailers. Two pages are of special note. First off, the end boss. Behold the Devourer of Worlds.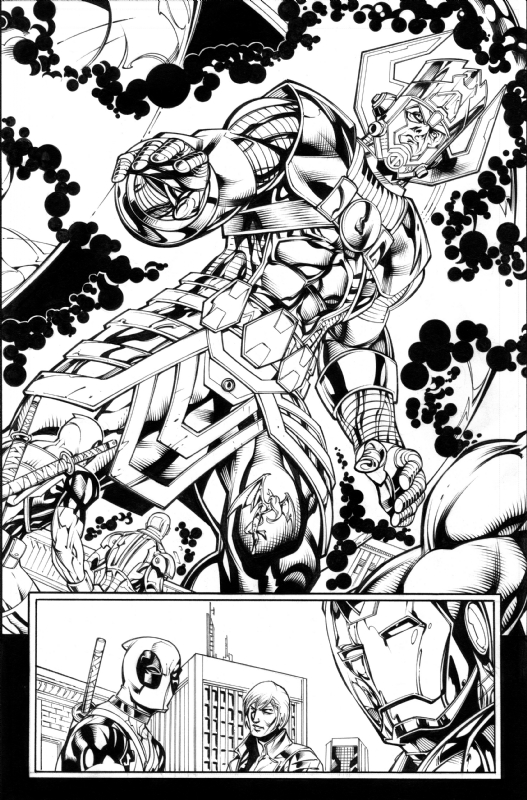 Sweet! We got Galactus! Now for a page of Doctor Doom holding a meeting of the Marvel villains. We got Magneto, Super-Skrull, MODOK and… hello, who is this?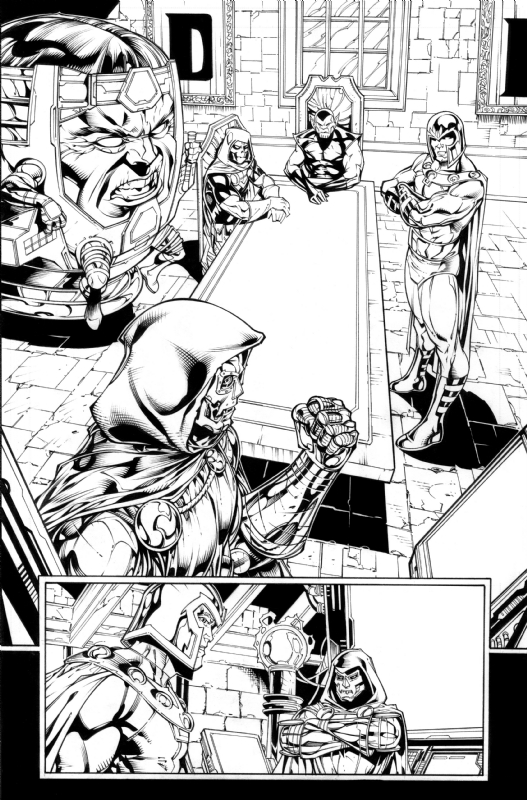 Hey, now! Taskmaster is now confirmed. Now my Deadpool/Taskmaster/Haggar team is a lock.
I would have linked to the Kevin Sharpe page, but wouldn't you know it, his profile's been deleted.
Similar Posts: