May 12th, 2010 by
david brothers
| Tags:
brandon graham
,
comics alliance
,
king city
I wrote about Brandon Graham's King City for Comics Alliance.
It's dumb, but I've been trying to write about King City for ages. The last time I tried was around issue 4. I think the final text on CA is a mixture of ideas and sentences from three different drafts from several months worth of starts and stops. I finally got focused and put some elbow grease into it, using issue four as the lynchpin, and I think it turned out pretty okay.
The thing is, King City may well be my favorite ongoing comic right now. It's a book I save to read until several days after new comics day, in part because I know it is going to be fantastic and in part because it makes everyone else making comics look lazy. It's that serious. Graham is filling each page with amazing ideas and the briefest of thoughts and it all works. It hangs together. Reading King City is like playing Jenga with ideas and concepts, but it never tips over. It stays upright. The oversized floppy format, the black and white art, the page count, the backups, the back cover, the whole book works. It's cluttered and messy and it all works.
(I haven't been able to get "Sometimes her cigarette smoke smells like flowers" out of my head since I read it.)
I didn't want to screw it up when I wrote about it. This is the book that everyone should be reading. It's your stepping stone to a world of great comics. And like, writing it up and doing a halfway job on it? That'd just be sloppy. I wouldn't do it justice. I think the CA piece comes as close as I can right now. I may write about it more later on, as the series lumbers toward its conclusion.
One more thing.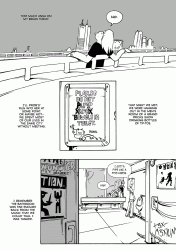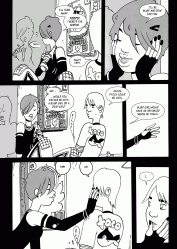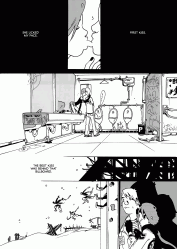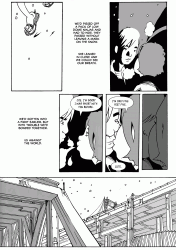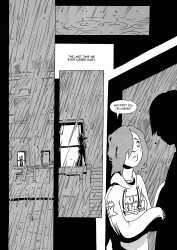 I love this comic, man. Y'all should be reading it.
Similar Posts: