October 12th, 2010 Posted by Gavok
My fourth New York Comic Con came to an end last weekend, so naturally, I'm compelled to tell you about it. While the earlier years were more based on seeing a million panels, scouring the trade floor and hanging around the Marvel and DC booths to get signed comics from whoever was nearby, I mostly went in a different direction this year.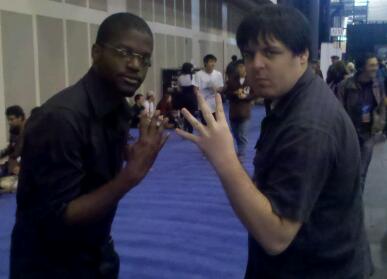 I've been wanting to take this picture for quite a while. Would have been better with Esther there and maybe a fourth person with a question mark pasted over their face. If fighting games has taught me anything, always give the extra spot to the random select button.