March 15th, 2010 by
david brothers
| Tags:
carlos pacheco
,
mark millar
,
nick fury
,
red skull
,
ultimate avengers
Mark Millar on the opening scene of Ultimate Avengers #5:
PS Wasp wasn't raped. These guys were political torturers, but it wasn't sexual. Sexual violence in Marvel books is a bit weird and I've avoided since I started (as far as I recall) as this stuff is all available to kids.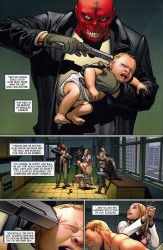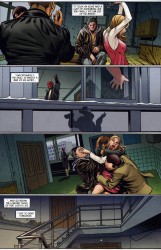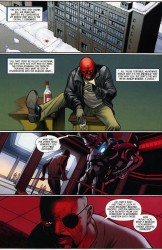 from ultimate avengers #5, words by millar, art by pacheco, inks by dexter vines
Political torture? What did they do, tie her to a chair and read her some Glenn Beck quotes? Did they get into a really, really heated debate over healthcare? Maybe diss her for voting Perot? Did they make fun of her for thinking that dead prez's (bounce to this…) socialist movement was going anywhere?
Did they make her cry when they carefully explained that no one will ever spend as much on education as they do on war?
C'mon, son.
We don't believe you, you need more people.
Similar Posts: