May 14th, 2009 by
Esther Inglis-Arkell
| Tags:
art
,
DC comics
,
feminism
,
Marvel comics
Lately, there has been a lot of talk about how women are portrayed on the covers of various comic books.  I'm relieved to hear it because my frustration level, every week when I see the solicits, has been rising.  At least I know I'm not alone.  I've planned a longer post on this issue later on, but for now, I'll keep it short.
I've seen many positive responses to the covers.  'Being sexy is good, not bad,' and "this is what sells' seem to be the most popular.  Maybe they're true.  But at the same time, they're the ones that bother me the most.
Here are a few of the covers: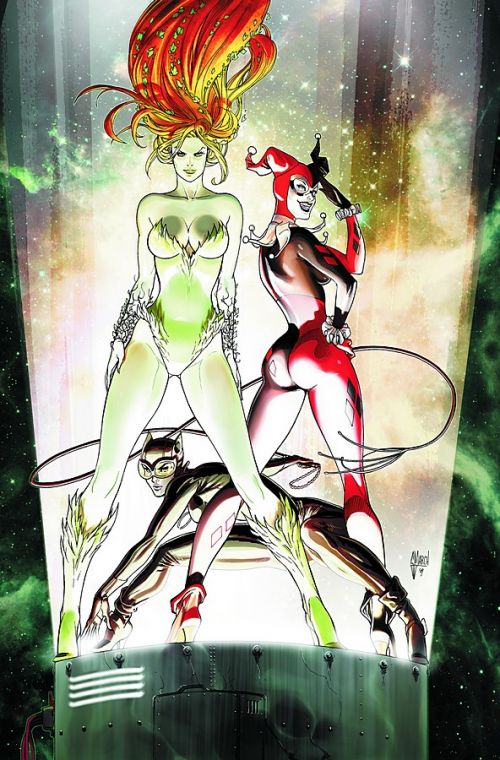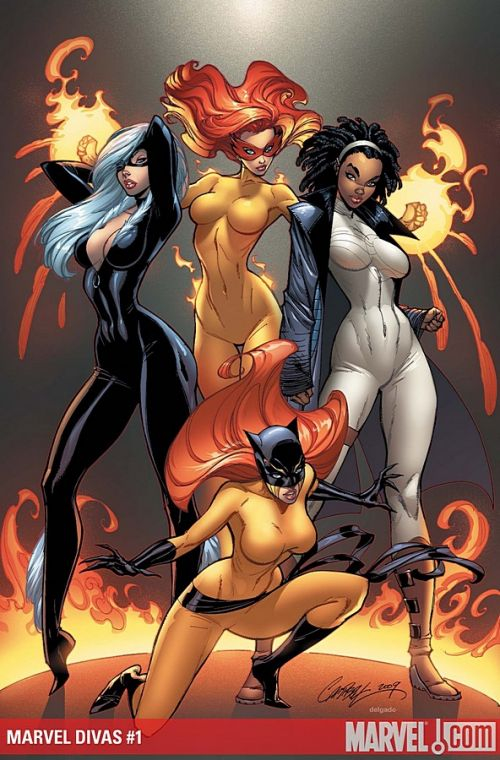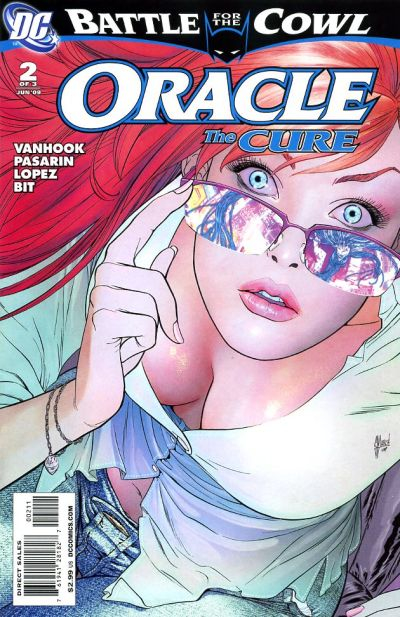 That's what it takes, apparently, to sell a book about female superheroes.  Or female supervillains.  Or, in many cases, female anything.
That's what it takes to sell female recording artists.  And female actors.  Hell, that's even what it takes to sell a lot of female politicians.
 After I've seen enough of photos, covers, posters, and promotional materials like these, lines about how 'being tough AND sexy' is admirable and how 'beauty and sexiness are assets' fall flat.  Beauty isn't an asset.  Beauty is a requirement.
Because, I guess, if she's not sexy, why bother dealing with her?  There's no reason to listen to the words coming out of an unattractive woman's mouth.  There's no reason to be interested in the adventures of a woman unless the word 'erotic' is slipped in there, however subtly.  There's no reason to draw a regular woman if you can draw a sexy one.
I can't point fingers, because there's really no where to point.  I  can't fault comics companies for trying to make a profit, or artists for trying to boost their favorite female character by making her sexy.  I can't blame consumers, because there's no reason why someone shouldn't buy what they want and not buy what they don't want.
At the same time, I can't let go of the frustration and anger I feel seeing cover after cover like this.  The more I see of covers like these, not to mention recent stories and interior art, the more I'm reminded that a female character is only worth the boner a reader gets while reading about her.
Similar Posts: