August 24th, 2006 by
david brothers
| Tags:
matt fraction
,
nova
Slight interruption of service!
I just started back college, so I should probably, uh, focus for the first week of class before I start back goofing off. I'll be back to posting regularly probably on Saturday, but until then, you'll have to scope out some low-content/no-content from the David side of things. Gavok may have some good stuff for you soon, though.
Til then, have an image from Casanova #1.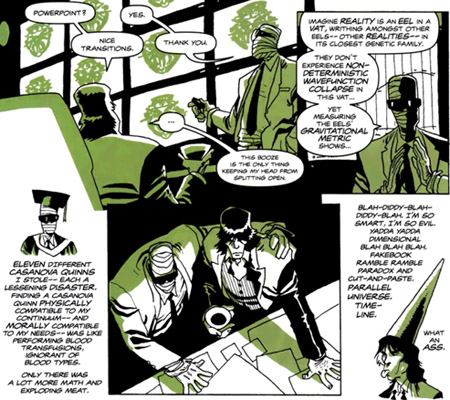 Similar Posts: