September 30th, 2008 Posted by Gavok
Yesterday's exploits involved the weak revelation of who Black Panther is, Juggernaut got busted up and some shadowy figure woke up Valkyrie. Let's see more of what Valkyrie's up to.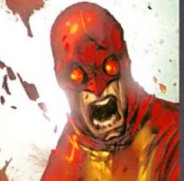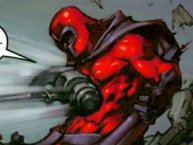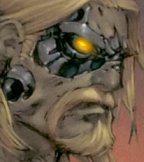 Ultimate Clor's font has nothing to do with Ultimates 3 at all, to tell the truth. It's just that ManiacClown and I agreed that being an evil robot thunder god with long hair, a beard and an axe-hammer is one of the most metal things possible and deserved to speak in "Die Nasty" text (aka the KISS font).
Tomorrow we get… ah, damn it. Tomorrow we get that scene.