December 18th, 2007 Posted by Gavok
In yesterday's installment, Quicksilver and Scarlet Witch shared a tender moment until a bullet came out of nowhere and mortally wounded Scarlet Witch. How awkward. Let's finish off Ultimates 3 #1 with the latter half of this heartbreaking scene.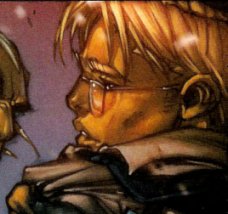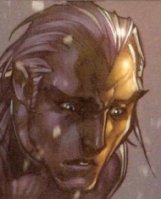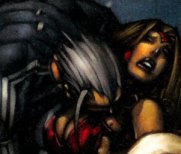 I was going to make note of it in the image itself, but on the last page, isn't that the dude from Naruto? You know, the ninja guy in blue who always looks like he's stoned? He's standing next to the woman with the umbrella telling him, "See? I told you Wanda Maximoff didn't wear panties."
And that's the end of that. Thanks again to my collaborator ManiacClown, who will be doing prop comedy at the Laugh Hall in Trenton all this week. Maybe we'll be back for another go in a month.
Thanks for reading, folks.
Ultimate Edit Week 2!
Ultimate Edit Week 3!
Ultimate Edit Week 4!
Ultimate Edit Week 5